Anngienetta Johnson '71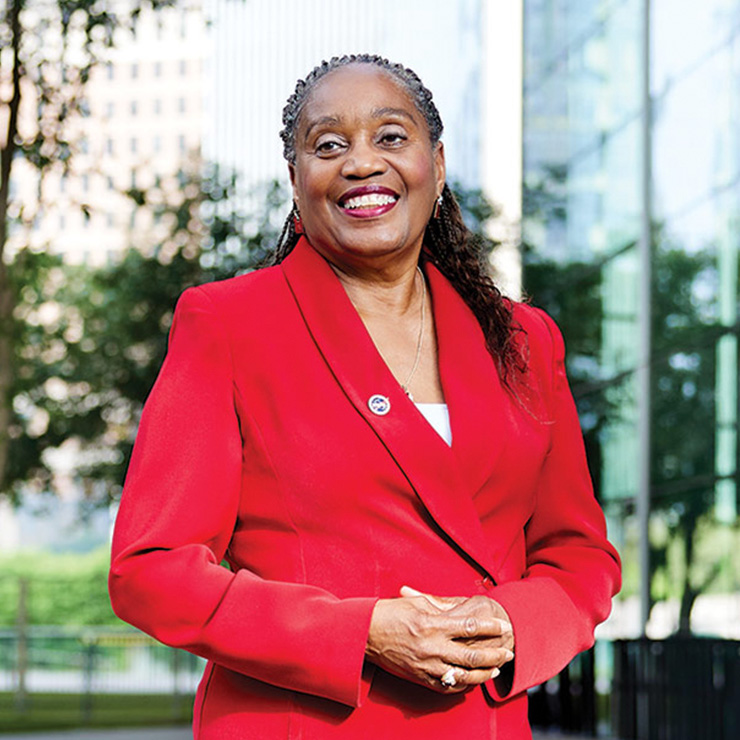 For space pioneer and mathematician Anngienetta R. Johnson, D.Sc., '71, her time at Texas Woman's represented a personal and professional Big Bang that led to a dream job at NASA.
At Texas Woman's, Johnson developed a passion for mathematics, crediting the math department for her "incredible TWU experience and career trajectory. The university was growing and full of women leaders who were making amazing strides at an important time in American history," she says.
Raised in Wichita Falls, Texas, by a father who left school after the fourth grade to help support his family and a high school graduate mother, Johnson and her twin sister, Margienetta Norris '71, were the first in their family to earn college degrees.
Noticing her strong aptitude, the late Cornaro Professor John Christy, then-chair of mathematics, nominated Johnson for NASA's cooperative educational employment program.
Johnson kept on track to graduate, co-oping "every other semester with NASA, taking classes on alternating semesters," she recalls.
The grit and gumption she first brought to NASA in 1968 led to an illustrious career including as the first Black woman payload officer, a critical duty she performed for NASA's second space shuttle flight, in 1981.
She also led a team of experimental flight controllers and managed a front-room console position — the base of operations for a flight-control team. "It was my ultimate place in space," she says.
After serving in NASA for over 40 years, Johnson retired as senior advisor for safety and mission assurance in 2009. Today, she reflects on her achievements with pride and gratitude. While traveling the country on motivational speaking tours, she reminds students and professionals alike that "it's important to follow your dreams and share what you know with those who need it most."
We can be anything we want to be. The sky isn't the limit. Aim for the stars, and land on the moon.

Anngienetta R. Johnson '71
Page last updated 3:09 PM, August 2, 2023