A Yellow Rose Project The TWU Denton community is invited to view a special exhibition on campus in November: A Yellow Rose Project.
Organized by TWU Assistant Professor of Photography Meg Griffiths, this exhibit is located in buildings across campus to ensure social distancing requirements.
A Yellow Rose Project is a photographic collaboration of responses, reflections and reactions to the 19th Amendment from more than 100 women across the United States. TWU's exhibit features 20 curated images from this project. Near each photograph is a QR code that you can scan to get information on the artist and the image.
Griffiths brings this exhibit to TWU to commemorate the centennial of women's right to vote and encourage our community to exercise these rights.
You are encouraged to use these hashtags when posting about the exhibit on social media:
#AYellowRoseProject
#PioneersVote
#TXWomans
Campus Locations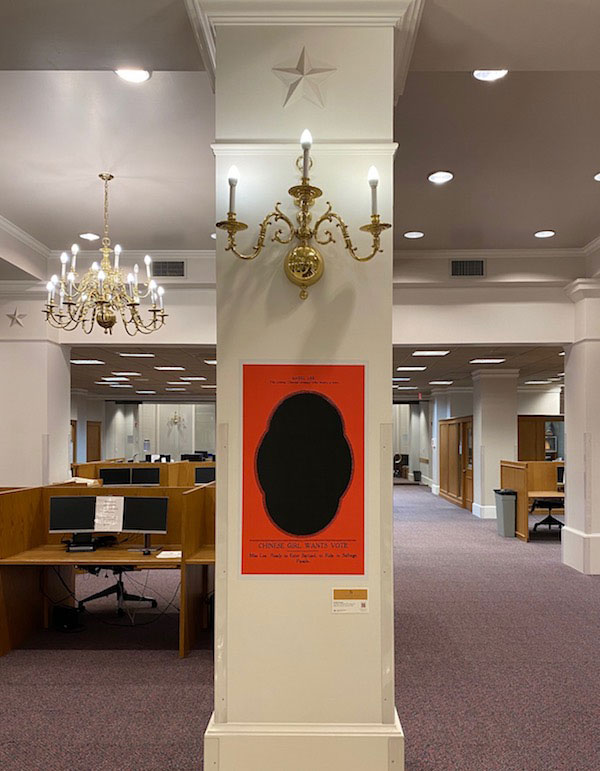 Blagg-Huey Library - 1st Floor
Artist: Cindy Hwang
Title: Forgotten Suffragette #2: Mabel Lee (New York Tribune, April 13, 1910)
Artist: Letitia Huckaby
Title: Sugar and Spice
Fine Arts Building
1st Floor Lobby:
Artist: Tracy L Chandler
Title: Elize and Lenee
Artist: Katie Benjamin
Title: Study 01
Artist: Sheri Lynn Behr
Title: Alexandria and Shirley
Artist: Kalee Appleton
Title: Untitled
2nd Floor Landing:

Artist: Meg Griffiths
Title: Ethel Byrne, 185 Hours, 1917
Artist: Deedra Baker
Title: Vitality
3rd Floor Landing:
Artist: Ashley Kauschinger
Title: After the Vote (US Suffragettes 1920)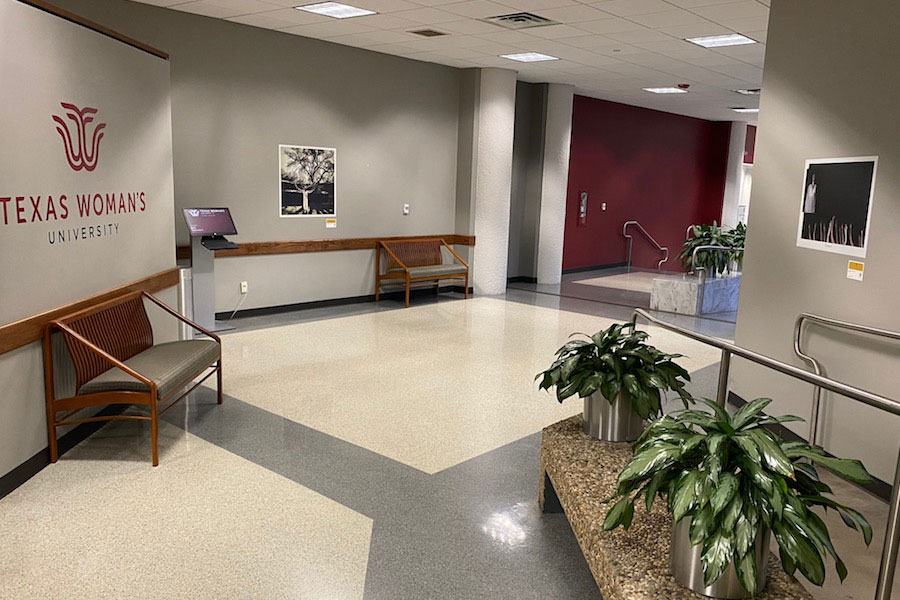 ACT - 1st Floor
Artist: Claudia Ruiz Gustafson
Title: Forward
Artist: Jeanine Michna-Bales
Title: Women Hold Up Half of the Sky
Artist: Elizabeth M. Claffey
Title: Untitled
Scientific Research Commons - 1st Floor Lobby
Artist: Larissa Ramey
Title: Dirty Hands
Artist: Katelyn Kopenhaver
Title: Epstein is the worst kind of virus, Covered in filth on 4th of July, 2020
Artist: Carla Jay Harris
Title: Untitled
Artist: Diane Meyer
Title: Maxine
Old Main Building - 2nd floor, Jane Nelson Institute for Women's Leadership Lobby
Artist: Marina Font
Title: Untitled
Artist: Susan kae Grant
Title: Katherine A. Morton
Student Union at Hubbard Hall - 1st Floor, Across from Computer Stations
Artist: Keliy Anderson-Staley
Title: Chequerra
Artist: K.K. DePaul
Title: Silent No More
About A Yellow Rose Project
One year ago, women artists across the country were invited to make photographic work in response, reflection or reaction to the ratification of the 19th Amendment. The large-scale collaboration resulted in A Yellow Rose Project.
Meg Griffiths said the seeds of the project were inspired by her arrival at the university. She added that the collaboration involving 105 women from 29 states has been in the works for more than a year.
Six of the women involved in the project, including Griffiths, have a TWU connection:
Elizabeth Claffey, a TWU alumna, is assistant professor of photography at Indiana University
Susan kae Grant is a TWU professor emerita of visual arts
Kalee Appleton, a TWU alumna, is an assistant professor of art at Texas Christian University.
Deedra Baker, a TWU alumna, is a lecturer at TCU and executive director of the Art Room in Fort Worth
Ashley Kauschinger, a TWU alumna, is editor in chief of Light Leaked and founder of Lensclass
Griffiths said the women's mission in researching the complication of the centennial of the ratification of the 19th Amendment was to gain a deeper understanding of American history and culture, to build a bridge from the past to the present and future.
She noted that, though the movement granted rights to some women, it was not until much later that all American women, regardless of race, were given the same privilege. "In light of these facts, we asked women to look back upon this part of our history from various perspectives, inviting both a critical eye as well as one that sees how far we have come," she said.
Page last updated 3:24 PM, October 29, 2020