emBOLDenHER
Encouraging women to run for office in Texas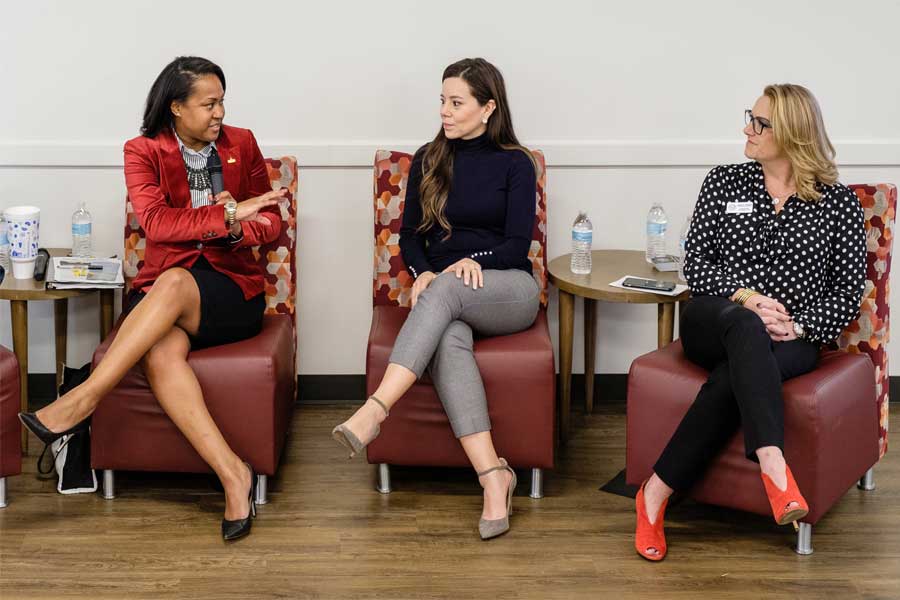 Learn how to run for political office at FREE ONLINE, nonpartisan workshops offered through the TWU Center for Women in Politics and Public Policy, part of the Jane Nelson Institute for Women's Leadership.
At our sessions, you'll get practical advice about topics critical to preparing and running an election campaign, including:
First steps
Fundraising
Messaging
Precinct analysis and targeting
Getting out the vote
Did you know women wait longer than men do before committing to run for office? Most often that's because women want to feel ready to run, which involves research, planning and training.
Our workshops will help you prepare to run for office and feel ready to tackle the challenge. Attend and you'll get the "know-how" from those who have run and served in political office and professional campaign consultants.
Fall 2022 workshops
Advocacy Basics: Ready to Research?
October 11th from 7 to 8:30 p.m. (in person or virtual)
Register: https://bit.ly/EMBH115
Now that you've planned your message, what background research do you need to be persuasive and knowledgeable? How do you integrate this information when you deliver your message and answer questions? Tanya Lavelle, MPAff, will be leading the first half of this workshop, discussing techniques to know when and how to speak to legislators and policymakers to have the best outcomes. Immediately following, we will offer breakout rooms based on areas of policy likely to be of interest to Texans: voting rights, reproductive rights, healthcare access, and more. Ms. Lavelle is the Policy Specialist for the Housing, Transportation and Disaster Team Disability Rights Texas.
Advocacy Moment: Dobbs
October 18th from 12:25 to 12:55 p.m.
Online or OMB 257
Zoom: bit.ly/dobbs18
Join us for a quick discussion on Dobbs v. Jackson Women's Health Organization. Dr. Wouter VanErve (political science) will explain the case and Dr. Jennifer Woo (nursing) will discuss the implications of the case on women's health here in Texas. There will be time at the end for a quick Q&A.
Advocacy Basics: Tips for Success
October 26th from 7 to 8:30 p.m. (in person or virtual)
Register: https://bit.ly/EMBH1126
Now that you have a message and are armed with the right research, what else can you do to stock the odds in your favor? Join us for a panel of seasoned policy professionals, who will offer advice on networking with other organizations, working with legislative staff, and more. Our experts for this evening represent policy specialists in the area of health professionalism, children's advocacy, and rights.
Panelists:
Kristen Howell: Chief Executive Officer of the Children's Advocacy Center for North Texas
Craig Tounget: Executive Director at Texas Physical Therapy Association
Page last updated 11:40 AM, September 21, 2022