Group Tours
Bring your high school and transfer student group for a Denton campus tour!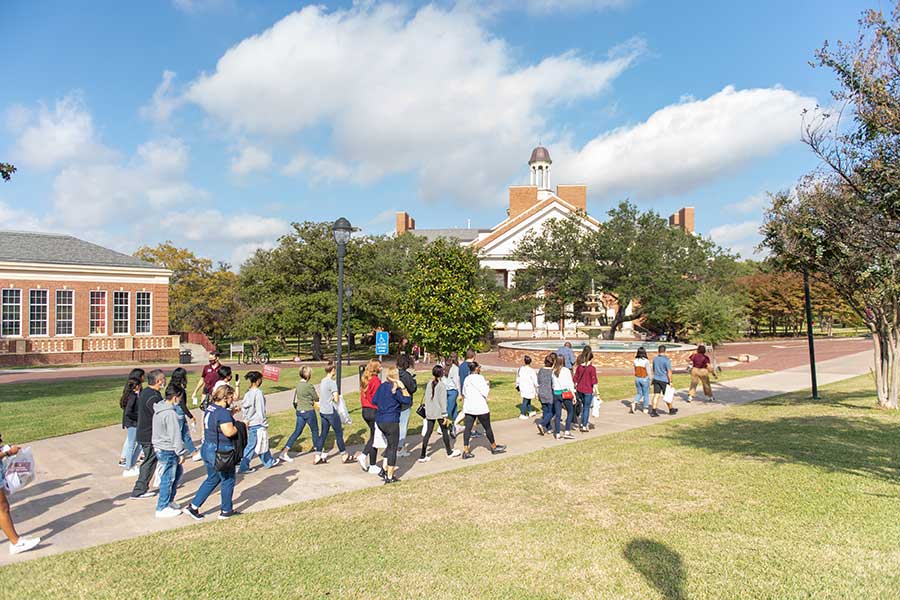 Tours include:
Thirty-minute admissions presentation with a TWU Admissions Counselor
One-hour campus tour with a Pioneer Ambassador
Groups are limited to 50 people total for your group and are given at 10 a.m. and 2 p.m., Monday–Friday.*
*Summer tours are limited to 10 a.m. only
Schedule a Group Tour today!
Tours for Summer 2022–Spring 2023 Terms
Tours for Summer 2023–Spring 2024 Terms
For more information on Group Tours:
GroupVisit@twu.edu
940-898-3188
Page last updated 2:40 PM, February 28, 2023