UT Fine Arts Associate Dean, Professor Holly Williams Receives 2014 TWU Chancellor's Alumni Excellence Award
2/27/14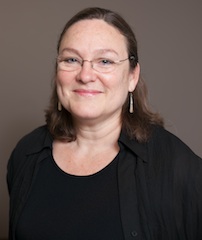 DENTON – University of Texas at Austin dance professor Holly Williams, associate dean in the UT College of Fine Arts and former head of the UT Dance Program, is the 2014 recipient of the Texas Woman's University Chancellor's Alumni Excellence Award. She is being honored for her distinguished career in dance, choreography and higher education.
"I am greatly honored by this award and particularly gratified that women artists in higher education are now being recognized on a wider scale," Ms. Williams said. "Creativity is at the center of how we problem-solve, imagine, and achieve – it's a wonderful fit for those who teach students looking toward their own future in the world."
Ms. Williams currently is completing her term as president/past president of the American College Dance Festival Association (ACDFA) and is the coordinator of the 2014 South-Central ACDFA Conference at UT. By recommendation from UT President Bill Powers, she will represent the University of Texas at the 2014 Leadership Texas, a forum for women leaders in business and education.
She has performed nationally and internationally with the companies of Laura Dean, Jose Limon and with Mark Morris. With the Mark Morris Dance group, she was in residence for three years in Brussels, Belgium and performed in original casts of such works as The Hard Nut, L'Allegro il Penseroso ed il Moderato, Gloria, Love Song Waltzes, Going Away Party and numerous others. In 2010, she completed a Fulbright Specialist residency at the Taideakatemia Turun in Turku, Finland.
Ms. Williams has taught dance at UT since 2003, advancing to professor in 2009. In addition to her teaching duties, she served as head of the dance program and also served as interim chair and associate chair for the UT Department of Theatre and Dance.
As a noted choreographer, she has been commissioned by the American Ballet Theatre Summer Intensive, the State Street Ballet in Santa Barbara, the Ballet Austin Senior Young Artists program and by other companies. She also has been a guest artist at numerous university programs throughout the United States. Three of her works have been selected by adjudication for ACDFA's National Festival.
Ms. Williams' choreography for the Houston Grand Opera, Dallas Opera, Austin Lyric Opera, Austin Theatre Alliance, Dallas Theatre Center and the concert stage also have won her national acclaim. Her dance/video work Bolero made its international debut at the Fringe Festival in Edinburgh, Scotland and her signature work Black Magic was performed in several cities in Austria as part of the Tanzsommer Festival in 2004.
In addition, she has served on dance panels for the National Endowment for the Arts, Dance/USA and the Mid-Atlantic Arts Foundation. A noted writer and critic, she has contributed articles on dance to The New York Times, The Dallas Morning News, The Austin American-Statesman and other publications.
Ms. Williams received her bachelor of arts cum laude from Barnard College/Columbia University and earned a master of fine arts in dance from Texas Woman's University in 1994. She is married to author and journalist Bill Minutaglio and has two children, Rose and Nicholas.
In 2011, then-TWU Chancellor Ann Stuart donated $120,000 to fund a 20-year program to bring the recipients of the Chancellor's Alumni Excellence Award to campus each year to share their experience and expertise with the TWU community.
---
Media Contact:
Amanda Simpson
Director of Media Relations
940-898-3456
asimpson1@twu.edu
page updated 5/9/2016 4:58 PM