TWU announces Charles W. Carpenter and Dr. Bettye B. Myers as the 2014 Founders' Award recipients
3/14/14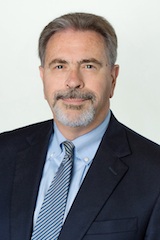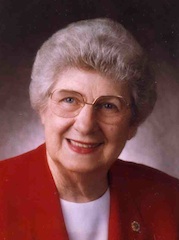 Chuck Carpenter Dr. Bettye Myers
DENTON — Charles W. "Chuck" Carpenter, president of the Denton Chamber of Commerce, and Dr. Bettye B. Myers, Cornaro Professor of Kinesiology at Texas Woman's University, will be honored for their exceptional service to the Denton community and to the university as the 2014 TWU Founders' Awards recipients. The awards will be presented at the annual TWU Founders' Awards Scholarship Luncheon at noon Thursday, April 3, in Hubbard Hall on TWU's Denton campus.
Seats for the event are $40 per person. Patron seats are available for $75. Benefactor tables for eight are available for $750. For information on sponsorship opportunities, contact Patrice Benfield Frisby at (940) 898-3867. Reservations are required by Monday, March 24.
Proceeds from the luncheon benefit the TWU Chancellor's Endowed Scholarships, the most prestigious scholarships awarded by the university. Established by Chancellor Ann Stuart and other donors in 2000, these scholarships are the largest awarded by TWU and are the only academic scholarships that offer a stipend to recipients in addition to paying tuition and fees. They are awarded to TWU students on the basis of outstanding academic achievement, leadership and service in school and community activities.
The Denton Record-Chronicle, Luther King Capital Management and Verizon are the presenting sponsors of this year's TWU Founders' Awards Scholarship Luncheon. PointBank and Blackridge also are sponsors. As of March 5, table sponsors of the luncheon are: AccessBank Texas; Sue S. Bancroft, Chair, TWU Board of Regents; BBVA Compass; Bill DeBerry Funeral Directors; Chancellor and President, TWU; DATCU Credit Union; City of Denton; Denton Chamber of Commerce; Meridian Bank Texas; Bettye B. Myers, Ph.D.; Ramey & King Insurance; Maj. Gen. Mary L. Saunders, USAF, Retired; Texas Health Presbyterian Hospital Denton; the TWU College of Nursing; the TWU Former Students Association; the TWU Foundation; the TWU Office of Student Life; the TWU Department of Housing, the United Way of Denton County and Lance Vanzant.

Dr. Ron Davis, TWU professor of kinesiology, will serve as the keynote speaker for the luncheon.
Charles W. "Chuck" Carpenter
As the president of the Denton Chamber of Commerce for more than 30 years, Charles W. "Chuck" Carpenter is a recognized civic leader who is committed to promoting Denton and its events, organizations and universities.
Mr. Carpenter started working for the Denton Chamber of Commerce after graduating college, and his first job with the chamber was to establish the Denton Convention and Visitors Bureau. Both the chamber and bureau have had a long history of partnering with TWU to showcase Denton, including collaborating on Denton being named the "2014 Official Best College Town in Texas" by the Official Best travel resource guide. The chamber also helps coordinate Denton County Day at the Texas Legislature each biennium, where TWU serves as a partner.
He also initiated the development and implementation of the Leadership Denton program, which helps interested area citizens become better aware of opportunities for community service and leadership. Several TWU faculty, staff and alumni are among the more than 500 graduates of this program.
Mr. Carpenter serves on the board of directors of Serve Denton and on the TV ministry crew at First United Methodist Church in Denton. Previously, he has served as president of the North Texas Chamber Executives Association and on the boards of the Denton Community Theatre, the Denton Festival Foundation and the Denton Public School Foundation.
He has received several recognitions and honors for his community service and leadership, including the Distinguished Citizen Award from the Longhorn Council of the Boy Scouts of America, the Marvin Hurley Award for professional lifetime achievement from the Texas Chamber Executives and being named Chamber Executive of the Year from the Texas Association of Business.
TWU holds a special place with Mr. Carpenter and his family as his wife, Kathy, received her bachelor's degree in nursing from the university.
"The chamber profession is all about promoting and supporting a specific city or market area, and the more autonomous and unique the community, the easier it is to do the job," Mr. Carpenter said. "Texas Woman's University is a key component of the fabric that has made selling Denton a pleasure."
Dr. Bettye B. Myers

A noted education advocate and community leader, TWU alumna Dr. Myers has devoted her time, talent and resources to many organizations in Denton and to TWU, where she has taught for more than 50 years.
In Denton, she has served in leadership positions with AIDS Services of North Texas, Denton City-County Day School, Family Resource Center, Flow Health Care Foundation, Cross Timbers Girl Scout Council, Kiwanis International, United Way, and the Denton Parks Foundation. She has served the Denton Independent School Board as president and as a board member.
Her service to the city and the school district was recognized in 2012 when Denton ISD named a new school in her honor – Bettye Myers Middle School in Shady Shores.
Dr. Myers has been a part of the TWU community for more than 60 years, starting as a student through today as a professor of kinesiology. She received both her bachelor's and master's degrees from the university in health, physical education and recreation. She later earned a Ph.D. in counseling from the University of Michigan.
Following teaching positions at the University of Louisiana-Lafayette, Alabama College and the University of Michigan, Dr. Myers returned to TWU as a faculty member in 1961.
She has received more than 30 community service awards, including the TWU Cornaro Award for outstanding senior faculty. The many organizations that have honored her for her service include Kiwanis International, the American Heart Association and the Texas Association for Health, Physical Education, Recreation and Dance.
"For a little 16-year-old high school dropout who came to Texas State College for Women in 1943, to be honored in this way by my alma mater, I am indeed humbled," Dr. Myers said. "[TWU] evidently trained me well. It's good to know that what I am to be, 'I am still becoming.'"
Keynote Speaker Dr. Ron Davis
Dr. Ron Davis, professor of kinesiology with a specialization in adapted physical education, has served on the TWU faculty since 2007 and received his Ph.D. in kinesiology from the university in 1985. His teaching and research focuses on fitness and exercise for individuals with disabilities, including veterans, students and athletes.

He leads TWU's Project INVEST, sponsored by Heritage Health Solutions, offers opportunities for injured veterans to play Paralympic sports and have their families join them in other recreational activities at TWU throughout the year.
Founders' Awards
The first Founders' Awards were presented in 1998 to honor organizations and individuals who have supported TWU and exhibited leadership in the community. TWU celebrates Founders' Day to commemorate the date the university was established by the state of Texas – April 6, 1901.
---
Media Contact:
Amanda Simpson
Director of Media Relations
940-898-3456
asimpson1@twu.edu
page updated 5/9/2016 4:58 PM