Drake University Provost Dr. Deneese Jones Receives TWU Chancellor's Alumni Excellence Award
2/26/13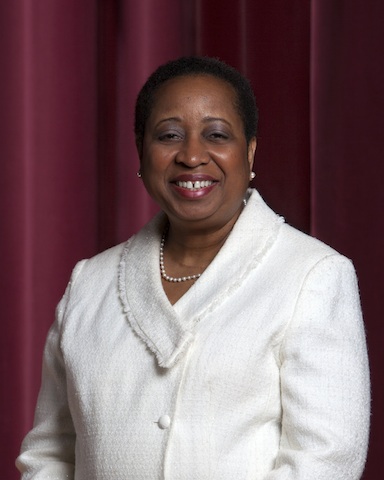 DENTON – Dr. Deneese Jones, provost of Drake University in Des Moines, Iowa is the spring 2013 recipient of the Texas Woman's University Chancellor's Alumni Excellence Award. She is being honored for her distinguished career in higher education.
"I am deeply honored to be chosen to receive the TWU Chancellor's Alumni Excellence Award," Dr. Jones said. "When I reflect on the tremendous foundation that was established in my professional career, it is important to note that my early educational experiences at TWU were key to my growth and development. The investment of the caring professors that I encountered provided me with some wonderful models of excellence."
Dr. Jones has served in higher education for more than 20 years with extensive experience as both an academic and administrative leader. As the provost of Drake University, she is the university's chief academic leader and oversees more than 70 programs of study and approximately 270 full-time faculty members. Prior to being named provost of Drake University in 2012, Dr. Jones served as the dean of the College of Education and Human Services at Longwood University in Farmville, Va.
Dr. Jones also spent 15 years at the University of Kentucky in a variety of capacities, including: chair of the President's Commission on Diversity, associate dean of the Graduate School - Recruitment and Diversity, director and co-founder of the Center for the Study of Academic Achievement in Learning Environments and associate professor in the College of Education's Curriculum and Instruction Department.
Her many career accolades include being chosen for the highly selective and prestigious American Council on Education (ACE) Fellow program, spending her fellowship at the University of Kansas. In addition, she is an alumna of the Senior Leadership Seminar of the Virginia Women Administrators in Higher Education and the Institute for Educational Management at the Harvard University Graduate School of Education.
Dr. Jones has had her research in teacher education published in several trade journals, textbook chapters and technical publications, and has presented at several national conferences. She also is involved in numerous professional organizations at national and regional levels and serves as a leader in many community organizations.
Dr. Jones received her bachelor of science degree in elementary education from TWU in 1974. She also received both her master's degree and Ph.D. in education from Texas A&M University.
In 2011, TWU Chancellor Ann Stuart donated $120,000 to fund a 20-year program to bring the two recipients of the Chancellor's Alumni Excellence Award to campus each year to share their experience and expertise with the TWU community.
---
Media Contact:
Amanda Simpson
Director of Media Relations
940-898-3456
asimpson1@twu.edu
page updated 10/2/2014 10:58 AM