TWU names Gerald Goodman director of its Houston Health Care Administration Program
8/30/12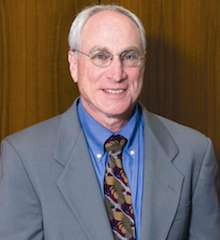 HOUSTON — Gerald Goodman, DrPH, is the new director of the Health Care Administration Program at Texas Woman's University's Institute of Health Sciences-Houston Center.
Dr. Goodman has been an associate professor of health care administration for TWU since 2000. His research areas include outcomes assessment, patient safety, medical device safety, health technology assessment and health policy.
Dr. Goodman began his career in engineering, earning two bachelor's degrees in mathematics and electrical technology from the University of Houston. He then received his master's degree in electrical engineering from Southern Methodist University and his master's degree in health care administration from TWU. He obtained his doctorate in public health from the University of Texas School of Public Health in Houston.

Dr. Goodman is a member of the Sigma Xi Research Society's Rice University-Texas Medical Center Chapter, the American College of Healthcare Executives, the American Public Health Association and several engineering professional organizations.
---
Media Contact:
Amanda Simpson
Director of Media Relations
940-898-3456
asimpson1@twu.edu
page updated 10/2/2014 10:59 AM