TWU Houston Graduation at HCSS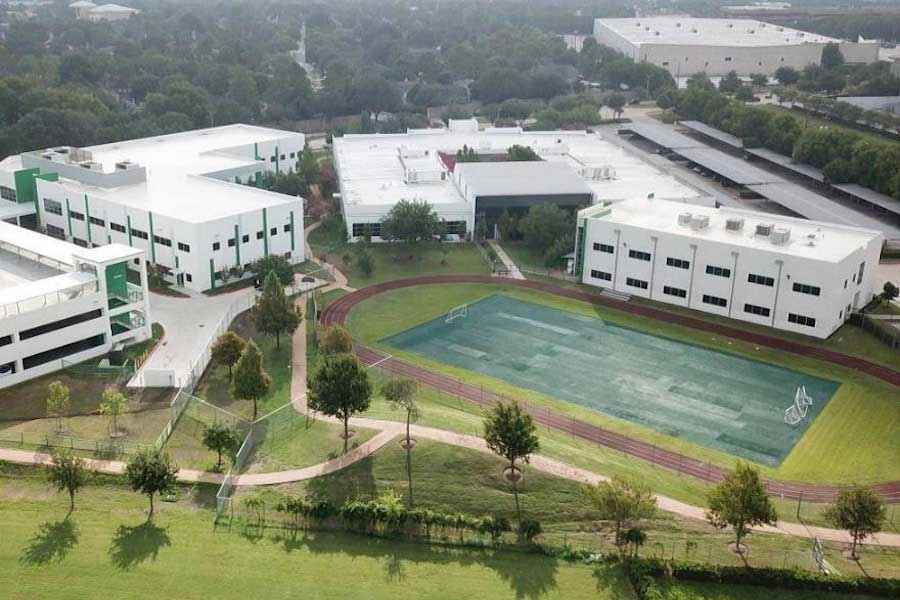 We look forward to celebrating the Houston campus graduation with drive-thru events at the corporate campus of Heavy Construction Systems Specialists (HCSS) in Sugar Land.
Each graduate will be allowed to bring two vehicles of family and friends (including the student's vehicle) to the event.
Saturday, May 1
2:30 p.m.: College of Arts and Sciences, College of Business, College of Health Sciences and College of Professional Education
5 p.m.: College of Nursing
Information on specific arrival times will be provided soon.
At each event, students in regalia will exit their vehicles at a designated location to receive their diplomas and pose for a professional photograph. Friends and families will be required to stay in their vehicles, in accordance with social distancing requirements. The events will be livestreamed.
Long-time TWU supporter Mike Rydin, owner of HCSS, offered use of his business property for this event in honor of his late wife, TWU alumna and occupational therapy faculty member Sophie Rydin, PhD.
Arrival Times by Academic Department
For a detailed schedule of arrival times by department, click on the button below to visit the Registrar's website.
Additional Information
Please do not come to the commencement events if you are feeling ill or have been exposed to COVID-19. Observe social distancing requirements at all times.
Be sure to let your family and friends know that the event will be broadcast on Livestream.
No motorhomes, RVs or buses will be permitted at the HCSS facility. Limos are allowed.
Guests need to be inside vehicles — NOT on car roofs or in the beds of pickup trucks, per TMS regulations.
You are encouraged to decorate your vehicles. However, see below for list of prohibited items.
All graduation activities will be subject to the most recent Texas Governor's executive orders and local county orders related to COVID.
There will be no flower sales on site.
Onsite food and beverages will not be available for graduates and their families.
Please do not honk your car horn during the ceremony as it will disrupt the Livestream. Thank you!
No restroom access will be available for this venue. Graduates and their families need to use the facilities prior to arriving and be prepared for a possible wait time of an hour in the car line-up.
Prohibited Items
Balloons, beach balls, silly string, bubbles, frisbees
Glitter, confetti, confetti cannons
Anything that drags behind the vehicle (no cans on strings, for example)
Laser pointers or fireworks
Weapons of any kind
Alcoholic beverages of any kind
Tailgating
Drones
Non-service animals
Any items that can endanger the safety and order of the ceremony
Photo courtesy of TWU Houston graduate LaToshia Norwood/taken by Kapcherd Studios
Instructions for Graduates
Page last updated 11:46 AM, May 5, 2021