Staff
Meet the TLT Team
Lynda Murphy, EdD
Director of TLT
lmurphy@twu.edu | 940-898-3405
Lynda was hired by the TWU Graduate School in 1993. Before that, she worked for 10 years at Navarro College in student services and served as an adjunct instructor in their fine arts program. Currently, she coordinates TWU's distance education activities.
Heidi Collins, PhD
Associate Director of TLT
hcollins@twu.edu | 940-898-3200
Heidi joined Texas Woman's University in spring of 2013. She received a BA in Management Information Systems from the University of Texas at San Antonio, a MS in Decision Information Systems from Arizona State University, and a PhD in Learning Technologies from the University of North Texas. Her goal as the associate director is to provide strategic direction, plan and design programs in support of professional development, research and write material to enhance teaching and learning, and partner with instructors to improve the quality of courses with a focus on universal design and Quality Matters. She enjoys reading, painting, and spending time with her family and friends.
Denise Lott Arellano, PhD
Instructional Designer
darellano1@twu.edu | 940-898-2263
Denise embarked upon instructional design as a career in 2015 after many years as a psychology professor, and joined the TWU Teaching and Learning with Technology team in the fall of 2019. She received a BS in Psychology and an MS and PhD in Experimental Psychology from the University of Texas at Arlington. As a designer, her goal is to provide faculty with all the tools they need to deliver the best possible learning experience to their students - and she seeks to make the process as painless as possible for everyone involved. Denise has been using Quality Matters in online course design since 2015 and has reviewed a wide variety of online courses for colleges and universities across the nation. In her spare time, she is always reading, usually in the company of her dogs – a pair of Great Pyrenees. She also enjoys hiking and kayaking, and can often be found searching for treasure in thrift stores and antique shops.
Cindy Howell
Senior Design Specialist
chowell@twu.edu | 940-898-3445
Cindy has been at TWU since July of 1989 and with the Office of Teaching and Learning with Technology since 2012. She received her BS in Family Studies from Texas Woman's University in 2014. In her current position, she designs promotional materials for events, maintains several websites, works on special projects, assists with events, and helps with student inquiries. Outside of work, she enjoys being outdoors going on hikes and walks, watching her daughter play basketball, and spending time with her family.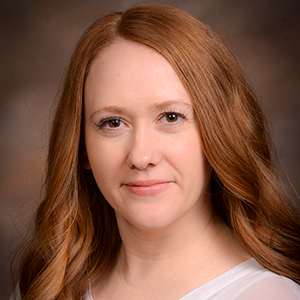 Audrey Lundahl, PhD
Instructional Designer
alundahl@twu.edu | 940-898-3173
Audrey joined the Teaching and Learning with Technology team as an instructional designer in the fall of 2019. She received her MA in English from Colorado State University and PhD in Multicultural Women's and Gender Studies from TWU. Her goal as a designer is to help faculty feel supported in their teaching, which includes finding tools to connect with students and make their classrooms more accessible. Audrey is interested in Open Educational Practices as a learner-driven approach to teaching that centers equity and inclusion. Prior to joining TLT she was a Visiting Assistant Professor for two years, where she worked with GTAs and led professional development.
Laura
Mirochna
Instructional Designer - Dallas
LMirochna@twu.edu | 214-689-6751
Laura joined the TLT department in 2018 as the Instructional Designer for all instructors on the Dallas campus, including Nursing, OT, PT, and HCA. She received a BA in Communication Studies, a MA in Curriculum and Instruction, a MA in Instructional Communication, and is a Ph.D. Candidate in Educational Policy Studies & Evaluation from the University of Kentucky. Laura partners with instructors to design and develop courses using a variety of technologies available at TWU. As a Certified Google Trainer, Laura leads our Google Certified Educator (GCE) workshops to teach instructors how to use Google Workspace as part of their course design for the purpose of teaching and student learning. Laura has four children (two girls, two boys) and a 6yo male labrabull. In her spare time she enjoys long walks, trying out new restaurants, attending concerts at the Meyerson (DSO) and singing along to musicals at Fair Park.
Terisa ODowd
Instructional Accessibility Designer
todowd1@twu.edu | 940-898-2257
Prior to joining the Office of Teaching and Learning with Technology in 2019, Terisa worked as an instructional technology director and educational technology consultant. She received her BS in Secondary Education from the University of North Texas, her M.Ed. in Educational Technology Leadership from Texas A&M University-Commerce and is currently pursuing her Ph.D. in Curriculum and Instruction and Teacher Education from Texas Tech University. As the Instructional Accessibility Designer, she works directly with instructors to recognize the importance accessibility and inclusion play in the design and development of teaching and learning by collaborating with instructors to use technology to create inclusive online courses that follow the universal design principles to provide all students with accessible and engaging learning experiences. Terisa is an IAAP Certified Professional in Accessibility Core Competencies and is involved in several campus and professional organizations.
Alli Peterson
Manager, Learning Management Systems
apeterson@twu.edu | 940-898-3486
Alli has been working with online students, faculty and staff since June 2001. After receiving her Master of Library Science degree from TWU, she joined the Blagg-Huey Library working with the Distance Education librarian on electronic reserves. She joined the Office of Teaching and Learning with Technology in December 2003 where she provided expertise in instructional design and faculty development for 12 years, before assuming responsibility for the university's learning management systems in November of 2015. In her free time, Alli loves to read, watch hockey and football, and spend time with her husband and daughter.
Rhonda Reed
Senior Administrative Assistant
rreed3@twu.edu | 940-898-3409
Rhonda has worked at TWU since 2007 and she joined the Office of Teaching and Learning with Technology in April of 2015. She conducts administrative duties such as coordinating meetings, assisting with events, travel and purchases. She also interacts with students to provide answers, resources and contact information. Rhonda enjoys spending time with her family and friends.
Richmond Reyes
TLT Coordinator for Compliance & Professional Development
rreyes10@twu.edu | 940-898-3411
As the Coordinator for Compliance and Professional Development at TLT, Richmond is the primary TWU liaison to all the Secretaries of State across the country. Upon being hired in 2019, he began dealing in-depth with matters related to State Authorization and Professional Licensure in distance learning programs. Prior to joining the team, Richmond spent over ten years as a Business and Marketing Consultant across several industries including biotech, finance, and defense. He graduated from the University of California, Riverside earning his B.S. in Business Administration in 2010 and his MBA in 2011. Outside of work Richmond enjoys staying physically active through rock climbing and playing ice hockey.
Joy Robbins
Instructional Designer
jrobb773@twu.edu | 940-898-4015
Joy has worked in the instructional design and online learning field since 2008, and her focus is on incremental improvements and practical solutions that have a powerful effect on learning. She received her Bachelor of General Studies from Texas Woman's University in 2008 and her M.S. Education from the University of Wisconsin-Stout in 2016. She also holds a Professional Development Certificate in Instructional Design from UW-Stout. As an instructional designer, she collaborates with instructors to leverage technology in their courses; effectively design, develop, and revise courses; and integrate best practices in teaching and learning. She leads the TLT Teaching & Learning Guides initiative to publish transformative teaching strategies and has transformed the TLT Twitter account to serve as a valuable resource for instructors. Outside of work, she enjoys spending time on her family's 5-acre permaculture farm and volunteering with mental health and suicide prevention programs for at-risk youth.
Amanda Roberts
Learning Management Systems Support Analyst
aroberts9@twu.edu | 940-898-2784
Amanda has always had an interest in technology and how systems used for education worked behind-the-scenes. While her educational background is in modern US history, Amanda has attended Canvas admin trainings and stays up-to-date with upcoming updates and changes to the system. As a Learning Management Systems Analyst, Amanda helps the TWU community with any issues that arise in Canvas. From working with our instructional designers to address problems they encounter to assisting with faculty requests to investigate an error appearing in their courses, Amanda enjoys collaborating to find solutions or workarounds to issues. She hopes to learn more about SQL and programming to better utilize data we can obtain from Canvas, to the benefit of TWU. When Amanda isn't deep diving into Canvas, she enjoys reading and gaming with friends.
Valerie Shapko
Instructional Designer - Houston
vshapko@twu.edu | 713-794-2042
In August of 2008, Valerie Shapko joined the Office of Teaching and Learning with Technology as an Instructional Designer with 16 years of teaching experience. She is the main contact for the instructors in Houston who have questions about designing and developing face-to-face, hybrid, and online courses. She partners with instructors to create new courses, and provides solutions for pedagogical and course design related requirements. Valerie leads efforts to review, research, evaluate, and frequently pilot new teaching and learning technologies at TWU. Valerie holds an Associate of Applied Science Degree in web site administration from The Art Institute of Phoenix, a Bachelor of Arts in computer science and instructional design from Brooklyn College, and a Master of Business Administration and Global Management degree from the University of Phoenix. Valerie enjoys spending time with her husband, twin-sons and friends.
Page last updated 8:12 AM, May 26, 2021