Instructional Design Partners
The Instructional Designers provides a continuum of pedagogical, course design and course development support to TWU instructors. Our interest is helping instructors make strong courses that meet specific learning outcomes and engage students in the learning process. We can brainstorm ideas, design/redesign learning activities, develop assignments and assessments and support course development in a variety of ways. Instructional Designers work alongside faculty and others in the TWU community to answer questions about teaching and learning through one-on-one consultations, small group work, symposia and workshops.
Services
Design Services
Partner with instructors to develop or revise existing courses, lessons, activities, assessments and resources
Support faculty in the creation of courses aligned with the Quality Matters rubric and coordinate the formal Quality Matters review process
Help faculty write measurable learning objectives and create activities and assessments that align with these objectives
Provide support and expertise on a variety of technologies employed in classroom teaching
Support faculty and graduate teaching assistants using learner centered course design and offer learner centered feedback in support of stronger course design
Offer strategies for creating accessible courses, lessons, activities, assessments and resources
Find and investigate tools and techniques to help instructors build stronger courses
Support other TWU units needing instructional design support
Faculty Development Services
Research and present locally and nationally on emerging trends in pedagogy and educational technologies
Learn and share ideas for using new teaching tools and deploying instructional strategies
Create and maintain workshops and programs focused on teaching and learning to address the needs of instructors and students
Assist faculty and graduate teaching assistants with transitioning to online teaching
Host professional development events with nationally and locally recognized experts in teaching and learning
Deliver specialized workshops on teaching in an online environment to adjuncts, teaching assistants and faculty
Provide specialized faculty development for programs or departments upon request
Contact Your Instructional Designer
The Instructional Design Partners will be meeting with instructors online through Google Hangouts Meet, from 8 a.m. – 5 p.m., Monday through Friday. Find the instructional designer that supports your department or academic component. Email your Instructional Design Partner if you have a question. If you would like to schedule an appointment:
Each Instructional Design Partner has a link to open their calendar and Schedule an Online Meeting.

Appointments are 30 minutes long. If you need more time, schedule 2 Appointments.

If the Instructional Design Partner calendar does not have an available time that fits your schedule, you can:

Send your Instructional Design Partner an email to find a time that works for both of you
OR open another Instructional Design Partners calendar to Schedule an Online Meeting.
Denise Lott Arellano, PhD
Instructional Designer
DArellano1@twu.edu | Stoddard Hall 315A | 940-898-2263
Schedule an Online Meeting with Denise
I Support: Communication Sciences & Oral Health, Mathematics & Computer Science, Nutrition & Food Sciences Denton, Psychology & Philosophy, School of Health Promotion & Kinesiology, Sociology, Social Work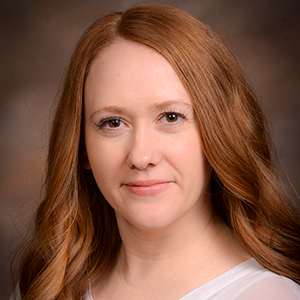 Audrey Lundahl, PhD
Instructional Designer
ALundahl@twu.edu | Stoddard Hall 315B | 940-898-3173
Schedule an Online Meeting with Audrey
I Support: College of Business, College of Professional Education (Human Development, Family Studies and Counseling, Literacy and Learning, Teacher Education, and School of Library and Information Studies), Undergraduate Academic Programs
Laura Mirochna
Instructional Designer - Dallas
LMirochna@twu.edu | 214-689-6751 | IHSD 6605
Schedule an Online Meeting with Laura
I Support: Health Systems Management, Nursing Dallas, Occupational Therapy Dallas, Physical Therapy Dallas
Terisa ODowd
Instructional Accessibility Designer
TOdowd1@twu.edu | 940.898.2257 | Stoddard Hall 317
Schedule an Online Meeting with Terisa
I Support: History & Political Science, Nursing Denton, Occupational Therapy Denton
Joy Robbins
Instructional Designer
JRobb773@twu.edu| 940-898-4015 | Stoddard Hall 312B
Schedule an Online Meeting with Joy
I Support: Biology, Chemistry & Biochemistry, English, Speech & Foreign Languages, Fashion & Textiles, General Studies, Multicultural Women's & Gender Studies, School of the Arts (Dance, Music, Theatre, Visual Arts)
Valerie Shapko
Instructional Designer - Houston
VShapko@twu.edu | 713-794-2042 | IHSH 6112
Schedule an Online Meeting with Valerie
I Support: Health Care Administration, Nursing Houston, Nutrition & Food Sciences Houston, Occupational Therapy Houston, Physical Therapy Houston
If you do not see your department or academic component listed, please contact the Office of Teaching and Learning with Technology by calling 940-898-3409 or email us.
Page last updated 2:56 PM, October 16, 2020