Administration Conference Tower (ACT)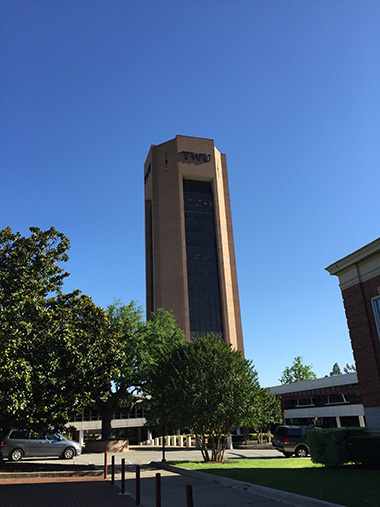 This building, known as the clock tower, holds office space for administrators and conference rooms. The first floor houses the Admissions Office, the Registrar's office, and Cashier's office. The second floor houses the Financial Aid office and the Daughters of the American Revolution museum, which features the collection of gowns worn by the First Ladies of Texas. The gowns were donated by Texas' first ladies, and many were restored by students in the Fashion department.
The tower itself is home for TWU's administrative offices, such as the Office of the Chancellor, the Provost's Office, the Graduate School, and Research & Sponsored Programs.
Page last updated 10:34 AM, January 30, 2020