Jeng highlights Asian Americans in Denton County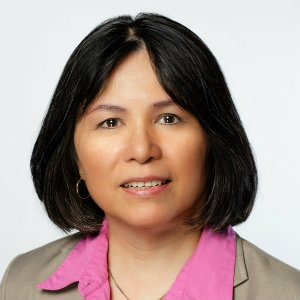 May 31, 2022 — DENTON — Ling Hwey Jeng, PhD, the director of the School of Library and Information Studies at TWU, spoke at a Denton Parks and Recreation event to start Asian American and Pacific Islander Heritage Month.
Speaking along with Michael Raisinghani, PhD, from the College of Business, Jeng focused on the impact Asian Americans make in Denton County.
There are 23 million Asian Americans in the United States today, and approximately 1.5 million live in Texas. That puts the Lone Star State third behind California and New York among all 50 states.
Denton County ranks third in Texas with Asian Americans forming 9.5% of the population.
"Just like all other races and ethnicities, Asian Americans who live here call Denton our home. Our children go to schools with other children in our community. They play and grow up here in Denton. We love what Denton has to offer," Jeng said.
She went on to stress the importance of civic education and community lifelong learning, encouraging community conversations with each other, groups of different backgrounds, and elected officials.
Jeng offered three points of advice for the community to work toward a better future:
I intentionally make space for you to succeed, just like you take care to make space for me to succeed
Everything we do, consider how our action will benefit others around us and future generations
We protect all groups of people and include all stories, so that no one group is left out of the decision-making in our own community
Page last updated 10:53 AM, December 7, 2022