S-STEM Scholarship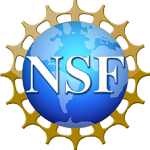 Scholarships, Teams, and Research
The National Science Foundation STAR Project awards scholarships up to $5,000 per semester (for up to six semesters) to academically motivated students who demonstrate financial need as indicated by the Free Application for Federal Student Aid (FAFSA).
Students must be enrolled at least half-time and have declared a STEM discipline as their major. STAR Scholars are also provided with opportunities to include mentoring, research, and career preparation.
The goal of this project is to increase STEM degree completion of low-income, high-achieving undergraduates with demonstrated financial need. TWU STAR seeks to increase engagement, retention and graduation in its STEM divisions (Biology, Biochemistry, Chemistry, Mathematics, and Computer Science) through S-STEM scholarships and co-curricular support, including mentoring, research and/or shadowing.
For more information, please contact Kelly Finch (kfinch3@twu.edu) or Christy Hill (chill11@twu.edu)
Page last updated 9:34 AM, March 23, 2023