School Psychology Specialist Program
Why Study School Psychology at TWU?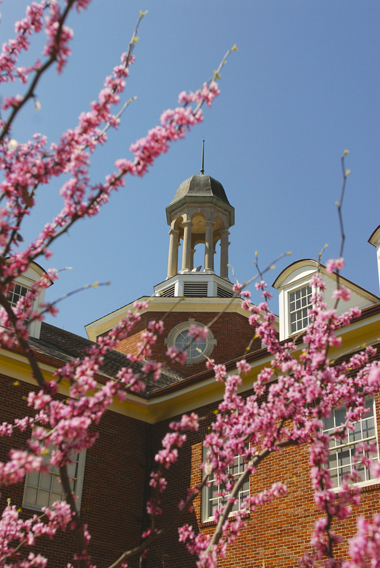 TWU's specialist in school psychology program has received full approval (national recognition) by the National Association of School Psychologists through December 31, 2020.
School psychologists are a valued part of the transdisciplinary teams that help students succeed in school settings. In Texas, school psychologists are known as Licensed Specialists in School Psychology (LSSP). As an LSSP, you will coordinate with teachers, family members, school personnel, and other professionals to create optimal learning environments for children and adolescents. The TWU Specialist in School Psychology (SSP) degree provides specialized training in the cognitive, social-emotional, and behavioral development of children and youth. Emphasis is placed on training students in the assessment of learning, behavioral, and emotional difficulties; consultation with teachers and parents; and intervention with academic, social, emotional, and behavioral problems. Our faculty is easily accessible and invested in the success of every student. With a small student-to-faculty classroom ratio, you are guaranteed personalized attention as you pursue your SSP degree in school psychology.
The SSP program is modeled after the National Association of School Psychologist's entry-level training standards for the practice of school psychology. Entry level practice as school psychologists requires a minimum 60 credit hour graduate degree. In Texas, graduates of the SSP Program are eligible to apply for the Nationally Certified School Psychologist (NCSP) credential from NASP and become licensed as an LSSP by the Texas State Board of Examiners of Psychologists. The LSSP is a license for practice in the public schools only and does not extend to private practice.
Texas Woman's University was the first public institution in Texas to be granted the authority to award a specialist degree in any discipline. Our LSSP degree is a graduate degree that is half-way between the master's and doctoral degree in school psychology. Our LSSP program also provides excellent preparation for those wishing to pursue doctoral training in school psychology.
Learn more about the differences between the specialist, master's and doctoral school psychology programs.
Program Details
Career Outlook
School psychologist was rated as the best social services job by U.S. News and World Report in 2017. School psychologists have strong employment prospects with a projected growth rate of 19% until 2024 (much faster than average). According to the NASP website, the mean salary of full-time, school-based practitioners in the U.S. is $64,168 for those with 180-day contracts and $71,320 for those with 200-day contracts.
Explore training and career prospects for school psychologists:
1 Castillo, J.M., Curtis, M.J., & Gelley, C. (2012). School Psychology 2010: Demographics, employment, and the context for professional practices–Part 1. Communiqué, 40(7), 1, 28-30. Retrieved from http://www.nasponline.org/publications/.
Questions?
Please contact Kathy DeOrnellas, Ph.D., director of the specialist in school psychology program.
Office: CFO 811 | Phone: 940-898-2315 | Fax: 940-898-2301 | kdeornellas@twu.edu
Or fill out the following form to be contacted by us: