Nancy P. and Thaddeus E. Paup Lecture Series
Nerves of Steel: Leadership Under Pressure
The Jane Nelson Institute for Women's Leadership is proud to sponsor the 2021 Paup Lecture, "Nerves of Steel: Leadership Under Pressure," as part of the Nancy P. and Thaddeus E. Paup Lecture Series.
Oct. 6, 2021 | 6 p.m. | Livestream
Join us for this online event featuring guest speaker Tammie Jo Shults, hero captain of the Southwest Flight 1380 emergency landing and author of Nerves of Steel: How I Followed My Dreams, Earned My Wings, and Faced My Greatest Challenge.
This lecture is free and open to the public. Pre-registration is required.
While the event is free, please consider making a gift to benefit the Jane Nelson Institute for Women's Leadership.
About the Speaker
Tammie Jo Shults
Hero Captain of Southwest Flight 1380 Emergency Landing and Author, Nerves of Steel: How I Followed My Dreams, Earned My Wings, and Faced My Greatest Challenge
Tammie Jo Shults is an acclaimed airline captain and former United States Navy aviator. Her early interest in flying led to Tammie Jo to become one of the first female F/A-18 Hornet pilots in the Navy, after overcoming several obstacles due to her gender.
After concluding her Navy career, she became a pilot for Southwest Airlines. Tammie Jo's incredible history and talent received wide acclaim on April 17, 2018, after she successfully landed a Southwest Boeing 737 after an engine exploded at high altitude, plunging the airliner more than 18,000 feet in the first five minutes alone, causing multiple system failures and a rapid depressurization. The successful landing in Philadelphia saved 148 lives including passengers and crew.
Tammie Jo and her husband Dean live in Texas, and both Tammie Jo and Dean enjoy piloting planes for Southwest Airlines. They have two children and are committed to leading a faithful life. In Tammie Jo's spare time, she teaches Sunday school at her church and volunteers at a school focusing on at-risk youth. In addition, as of spring 2020, Tammie will be serving on the Women in Aviation Advisory Board to the FAA.
Katherine Sharp Landdeck
TWU Associate Professor and Author, The Women With Silver Wings
Katherine Sharp Landdeck is an associate professor of history at Texas Woman's University, the home of the WASP archives. A Guggenheim Fellow at the Smithsonian National Air and Space Museum and a graduate of the University of Tennessee, where she was a Normandy Scholar and earned her Ph.D. in American History, Landdeck has received numerous awards for her work on the WASP and has appeared as an expert on NPR's Morning Edition, PBS, and the History channel. Her work has been published in The Washington Post, The Atlantic, and Time, as well as in numerous academic and aviation publications. Landdeck is a licensed pilot who flies whenever she can.
The History of Women in Aviation at TWU
Interested in learning more about the history of Women Airforce Service Pilots (WASPS) and Women in Aviation? Visit the TWU Woman's Collection, where we collect and preserve the stories of women in aviation organizations as well as individual female aviators. We tell not only the story of the WASP, but how their legacy lives on today through current organizations and pilots.
About the Paup Lecture Series
The Nancy P. and Thaddeus E. Paup Lecture Series was created through the generosity of Nancy and Ted Paup to provide the TWU and Denton communities with speakers who are bold, innovative and renowned experts in their fields.
The Paups, who reside in Fort Worth, are longtime supporters of TWU. Nancy manages and directs business, real estate and ranching interests in Texas. She previously served on the TWU Board of Regents and was elected vice-chair during her tenure. Nancy is an elected member of The Philosophical Society of Texas. She currently serves on the Board of Directors of Humanities Texas, the state affiliate for the National Endowment for the Humanities, the Executive Advisory Committee of The Handbook of Texas Women, and the Board of Directors for the Center for the Advancement and Study of Early Texas Art. Nancy has raised funds throughout Texas for the arts, higher education and historical preservation. Her academic degrees include master's and bachelor's degrees from TWU. Ted is the president of Paup Mineral Management, L.L.C.
Past Events
TWU presented the 6th annual Jamison Lecture on March 18, 2021.
On Oct. 1, 2020, Steve Forbes was the featured speaker as he discussed "The Dollar, the Economy and Stocks—What You Need To Know."
During this lecture, Forbes shared his economic perspectives and addressed concepts highlighted in his public television documentary "In Money We Trust?", which answers the question: What is money? Forbes was joined by Elizabeth Ames, co-author with Forbes of the book "MONEY."
About Steve Forbes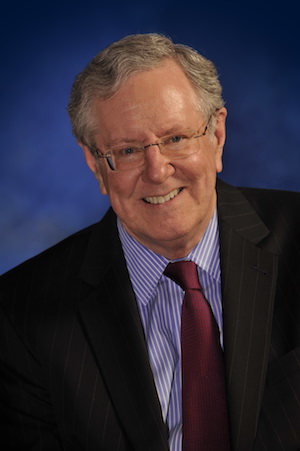 Steve Forbes is chairman and editor-in-chief of Forbes Media, which publishes Forbes Magazine. Combined with Forbes Asia, and the company's licensee editions, the magazine reaches over six million global readers. Forbes.com reaches over 65 million unique monthly visitors. Forbes products include iconic lists such as the Forbes 400 and Forbes Global Billionaires, its noteworthy Women's Summit and its 30 Under 30 lists and conferences that celebrate young achievers from around the world. In addition to MONEY, Forbes has written or co-authored numerous other books. He is also a contributor to countless other publications and appears regularly on cable and broadcast outlets.
Forbes' appearance was made possible through a donation from Sue S. Bancroft, former chair of the TWU Board of Regents and founding chair of the Jane Nelson Institute for Women's Leadership Advisory Council.
About Elizabeth Ames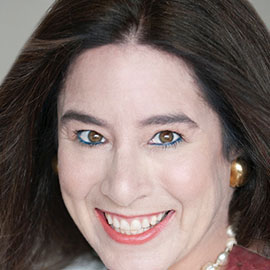 Elizabeth Ames is a communications executive, speaker and author. She has co-authored several books with Forbes, including "How Capitalism Will Save Us" and "Freedom Manifesto." She also was producer of the documentary "In Money We Trust?"
Page last updated 2:54 PM, September 14, 2021