Integrated Health Promotion FRG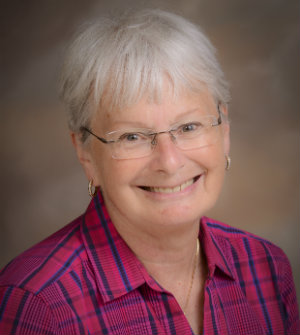 Sharon A. Denham, PhD, RN, CNE
Professor
Houston J. & Florence A. Doswell Endowed Chair in Nursing for Teaching Excellence
Dallas Campus
Dr. Denham is a Professor Emeritus from Ohio University after teaching there for 25+ years and recognized as a Certified Nurse Educator by the National League of Nursing. Her practice and scholarship focus on family care, community health, management of type 2 diabetes, and Appalachian health risks. She has collaborated on numerous grants (e.g., HRSA, NIH) to fund her work. She received CDC support from the National Diabetes Education Program to serve in leadership capacity to develop a family-focused prevention of type 2 diabetes toolkit in the Appalachian region (i.e., Diabetes: A Family Matter). Her text entitled Family Health: A Framework for Nursing provides an ecological lens to envision holistic nursing perspectives. She served as lead editor for the textbook Family Focused Nursing Practice (2016). Through funding from a VA Nursing Academic Partnership (VANAP) grant she has collaborated in creating veteran-centric education for undergraduate nursing students and led the development of a curriculum for a Post-Baccalaureate Nurse Residency (PBNR) program at the VA North Texas Health Care System. She has more than 70 national and given more than 200 regional, national, and international presentations, many of which are family focused.
Wyona M. Freysteinson, PhD, MN
Associate Professor
Houston Campus.
Dr. Freysteinson teaches in the Master of Science and DNP/PhD nursing programs. Her work of over 40 years as a clinical generalist in emergency, neurosurgery, medicine, surgery, home health, and hospice led her to realize the mirror viewing experience was distressful for those who suffered visible disfigurement due to trauma, surgery or disease. For some individuals, the mirror experience has been described as shocking and plagued with a host of negative emotions. Populations studied have included the terminally ill, individuals who have lost one or more limbs, women who have had a mastectomy, and homeless woman veterans. Her mirror image work led to an invitation to be the vice president and co-founder of the National Woman with Disabilities Empowerment Forum, a non-profit organization. Currently her work is centered on sensitive mirror image healing interventions that may lead to increased dignity, mirror comfort, body image, and self-esteem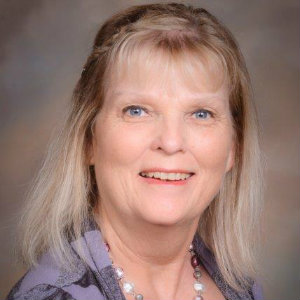 Rebecca Keele, PhD, PHCNS-BC
Professor
Denton Campus
Dr. Keeleis a clinical nurse specialist in public health nursing. She has over 40 years of clinical, research, and education experience. Her clinical expertise includes working with vulnerable populations such as the homeless and Hispanic populations living in underserved Colonia populations in the NM Border Region. Her program of research centers on promoting physical activity and healthy eating for Hispanics with diabetes living in underserved populations. She has garnered external funding to develop the infrastructure needed to pursue comparative effectiveness research with this population. With her experience in instrument development, she developed the Exercise Motivation Questionnaire-Mexican American (EMQ-MA) that she uses in developing a tailored physical activity prescription for this population. Dr. Keele also authored a research book entitled Nursing Research and Evidence-Based Practice: Ten Steps to Success that has been used by many schools of nursing across the country. Funmilayo A. Makinde, DNP, MSN, RN
Clinical Faculty in the Veterans Affairs Nursing Academic Partnership (VANAP) program, in collaboration with the Texas Woman's University
Dallas Campus.
Dr. Funmi Makinde, DNP is a VANAP Faculty at the VA North Texas for 7 years. During which she worked in the outpatient clinic, she was the Assistant Nurse Manager for 2years, providing leadership and mentorship to 50 staff nurses in the primary care clinic. Currently works with other VANAP Faculties at both TWU and VA to educate and assist the BSN Students and Post Baccalaureate Nurse Residents (PBNR) to transition smoothly into the nursing profession by equipping them with the knowledge, clinical skills, and ability to provide safe, effective, patient centered care to the patients. Her nursing career spans over 24years, during which she cared for Med-surge, Telemetry, Critical care (Trauma, CCU, CVICU) patients. She was inducted into the SSTI at UTA, member of the Delta Chapter. Her research interest focuses on care transition for heart failure patients from hospital to home, resulting in length of stay management, and optimal health outcome.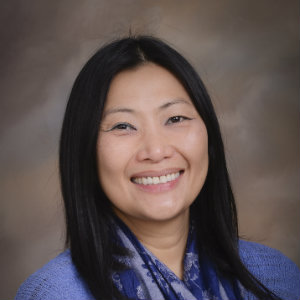 Mary Grace Yousef, MS, RN, CNE
Assistant Clinical Professor
Dallas Campus
Ms. Yousef has over 15 years of experience in the nursing profession specializing in nursing education, medical-surgical, critical care, and palliative nursing. She has worked as a critical care nurse and palliative care nurse at Baylor in Dallas and as a clinical education specialist at THR corporate office. She has been involved in several committees and nursing associations and has presented in nursing conferences. She is an active member of the STTI, Beta Beta Chapter Governance Committee. Her research interest focuses on active learning strategies to facilitate student engagement and deeper learning in the classroom.
Page last updated 1:52 PM, October 11, 2018