Senior Miranda Moore, Student Leader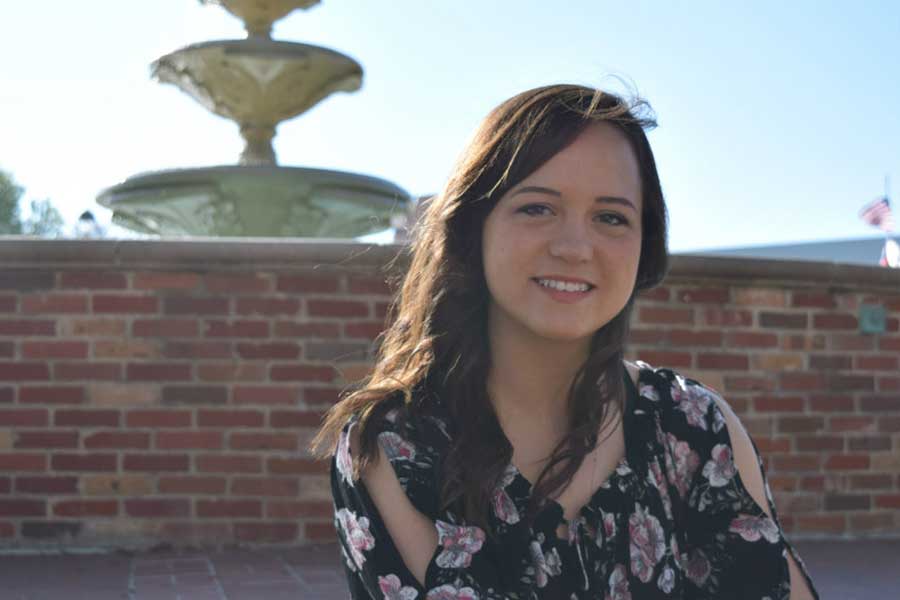 Having been described as a "bundle of energy," Miranda Moore exudes an air of excitement and anticipation. The Senior Kinesiology and Pre-Occupational Therapy student knew she was going to make her mark before she even arrived at Texas Woman's University.
As a prospective student she saw the uniqueness of the TWU atmosphere: "Everyone was so genuine, and I like the way it seemed TWU focused both on academics and building relationships. I feel like those are core values of TWU," Moore said.
TWU took notice of Miranda as well—she received a scholarship as an "Outstanding New Student," and was accepted into the Honors Program.
Miranda didn't stop there, though. She wanted to expand her knowledge and continue to challenge herself to do something new. That's when she discovered the Leadership Institute. For more than 10 years, the Leadership Institute at TWU strives to help students feel confident in their abilities to lead teams, manage projects and sharpen public speaking skills. The program, led by Maj. Gen. Mary Saunders (Ret.) and Judy Elias, mentors TWU students throughout their time in the Institute. For students to qualify they must complete a thorough application and interview process.
About her experience, she said, "The Leadership Institute taught me that there are others who believe in me. When someone else believes in you, you can't help but believe in yourself. Doubts sometimes came into my mind. I learned not to doubt myself."
Miranda Moore believes TWU has helped her to boldly go into her future as a confident and poised woman, prepared to serve and lead in her personal and professional life—just like the thousands of TWU alumni before her.
Story by Adam Hengeveld
Media Contact
Staff Reporter
940-898-3456
Page last updated 11:00 AM, February 16, 2022