1968 Golden Reunion Class and Distinguished Alumna, Cheryl Holland Bridges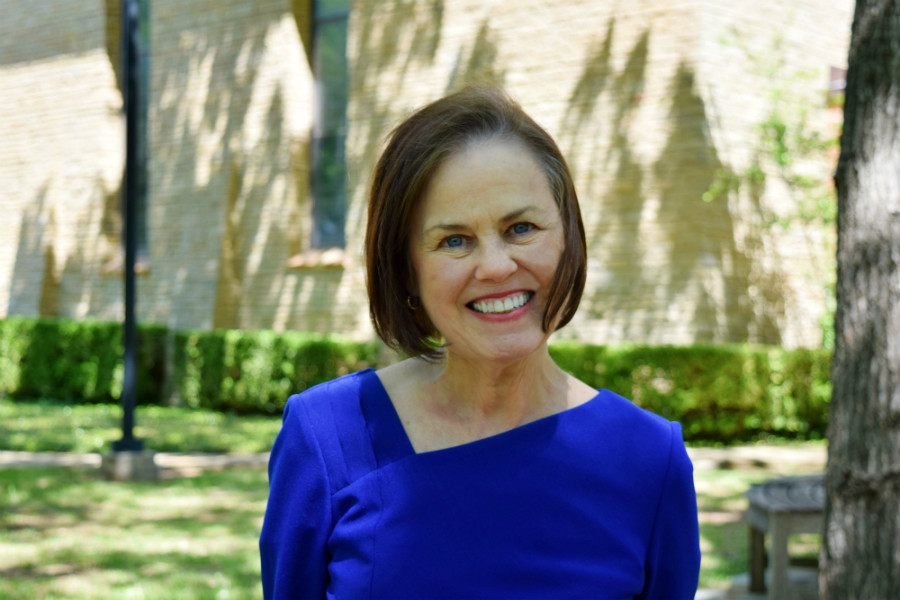 As a Texas native and daughter to a TWU alumna Dorothy Anderson Holland, attending Texas Woman's University was a perfect fit. As a student she enjoyed studying fashion and music.
Cheryl Holland Bridges was an active member of the campus community while a student. She was president of student activities at one point and organized large dances when the Texas A&M Corps came to town. She enjoyed singing with the Lasso Choraliers, and even traveled to Germany to entertain US troops stationed there one summer.
Her first jobs after college in fashion and merchandising in Dallas in the late-1960s and early 1970's opened doors that this Texas girl had only dreamed of – and she was sure to step boldly through each one.
Never thinking she'd leave Texas, Cheryl was offered a job in New York City with the parent company of Saks Fifth Avenue, Marshall Fields and others. That was just the start of a period of her career that took her to Atlanta, back to NYC, to Kansas City and back to Texas, with many international business trips peppered throughout more than 30 years working in fashion and retail. All of these experiences led her to a second career teaching retail merchandising at Texas A&M University where she earned a Distinguished Teaching Award.
Cheryl says all of the moves and travel helped her to become more open-minded about how people think and to gain a greater respect for others. She learned more about her country and about herself.
Her advice for anyone is to push your own boundaries of comfort, and wherever you go, learn as much as you can about other people.
Her bold career was recognized by her alma mater, which bestowed the Distinguished Alumna Award to Cheryl in 1987.
Cheryl says she has lived by the simple belief that if you treat people right, act ethically and have results in your work, you will be successful. That's what she wants students to know, and what it means to be BOLD.
Story by Adam Hengeveld
Media Contact
Staff Reporter
940-898-3456
Page last updated 11:40 AM, October 1, 2021