TWU's Flores named to enrollment advisory board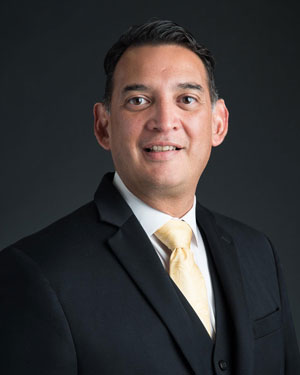 May 26, 2022 — DENTON — Javier Flores, EdD, associate vice president for enrollment management at Texas Woman's University, has been named to an RNL (Ruffalo Noel Levitz) advisory board aimed at addressing the greatest enrollment challenges facing colleges and universities today.
RNL, the leading provider of higher education enrollment, student success, and fundraising solutions, assembled two advisory boards — one devoted to graduate and online enrollment, the other to undergraduate enrollment. These boards consist of nationally recognized thought leaders and university officials to provide insight and guidance to help the firm better serve the more than 1,500 colleges and universities it works with annually.
Flores will serve on the RNL Graduate and Online Enrollment Advisory Board.
"As someone who represents first-generation students from low socioeconomic backgrounds who also has nearly 30 years of experience at both the university and community college level, Dr. Flores brings a unique perspective as colleges and universities seek to enroll and graduate more students from all demographics," said Monica Mendez-Grant, EdD, vice president for student life at Texas Woman's.
"I am very humbled and honored to serve on the RNL advisory board," Flores said. "I look forward to serving with enrollment management leaders from across the United States."
Flores joined Texas Woman's in April. He previously held key leadership positions at Angelo State University, Howard College, and New Mexico State University, and worked as a higher education consultant, helping institutions build enrollment and expand diversity, equity and inclusion activities.
"We are honored to be aligned with these distinguished higher education thought leaders," said RNL chief growth officer Greg O'Brien in a statement from the firm. "Collectively we will drive better outcomes for hundreds of universities and hundreds of thousands of students."
Visit RuffaloNL.com to learn more.
Media Contact
Karen Garcia
Communication Specialist
940-898-3472
kgarcia@twu.edu
Page last updated 11:50 AM, May 26, 2022