TWU regent, husband expand scholarship program with $100K gift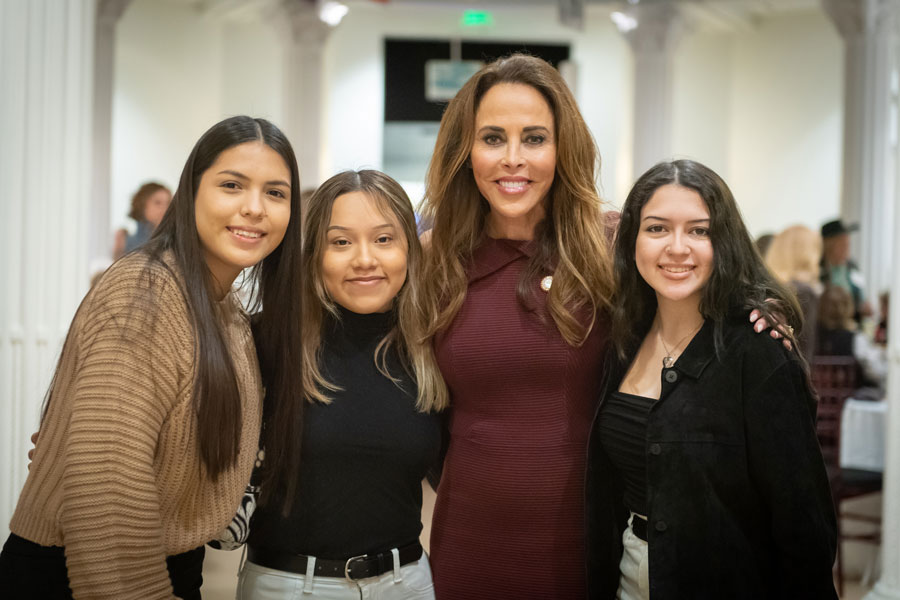 March 22, 2022—DENTON—Continuing a commitment to help students succeed academically, a Texas Woman's University regent and her husband have pledged another $100,000 gift to the university to expand a scholarship program that covers four years of tuition and fees for five Denton High School graduates.
The gift, given by Texas Woman's University System Regent Vice Chair Stacie Dieb McDavid and her husband, David McDavid, supports the Dieb-McDavid Scholarship Program at TWU, which the couple established last year. In its inaugural year, the scholarship program awarded scholarships to five Class of 2021 Denton High School graduates.
The second gift will support scholarships for five Denton High School Class of 2022 graduates who demonstrate a commitment to women's leadership and plan to enroll at Texas Woman's in fall 2022. Regent McDavid is an alumna of Texas Woman's and Denton High School.
"David and I are thrilled to give more deserving Denton High School graduates a chance to succeed academically and follow their dreams, and we hope this inspires others to pay it forward, too," Regent McDavid said.
The announcement was made during an alumni celebration at the National Cowgirl Hall of Fame Museum in Fort Worth on Monday, March 21.
Students must apply and qualify for federal financial aid through the Free Application for Federal Student Aid (FAFSA). Based on average financial aid awards to TWU students, the scholarships have an estimated value of $20,000 each over four years, making the McDavids' total gift amount approximately $100,000.
"Paying tuition and fees is probably the biggest obstacle for some of the extraordinary talented future leaders who live right here in Denton, so the generosity of the McDavids and their scholarship program is hitting the nail on the head in terms of student success and advancing the university's mission for Texas," Chancellor Carine M. Feyten said.
In addition to financial support, the Dieb-McDavid Scholars will have access to a scholarship manager who will serve as a mentor and will assist with academic support services, provide access to study skills training, and monitor academic progress through graduation.
To be eligible for the scholarships, recipients must achieve a 3.0 GPA or higher, graduate in the top half of their class, and demonstrate financial need based on FAFSA criteria. Eligible Denton High School graduates will be automatically considered for the scholarship during the TWU admissions process.
Recipients will receive scholarship support for up to four years if they remain enrolled full time and maintain consecutive enrollment for up to eight semesters, complete at least two-thirds of their enrolled classes each semester, maintain a GPA of 3.0 or higher, and attend scholarship program activities.
Media Contact
Matt Flores
Assistant Vice President, University Communications
940-898-3456
mattflores@twu.edu
Page last updated 1:30 PM, March 22, 2022