Regents approve one-stop service center for students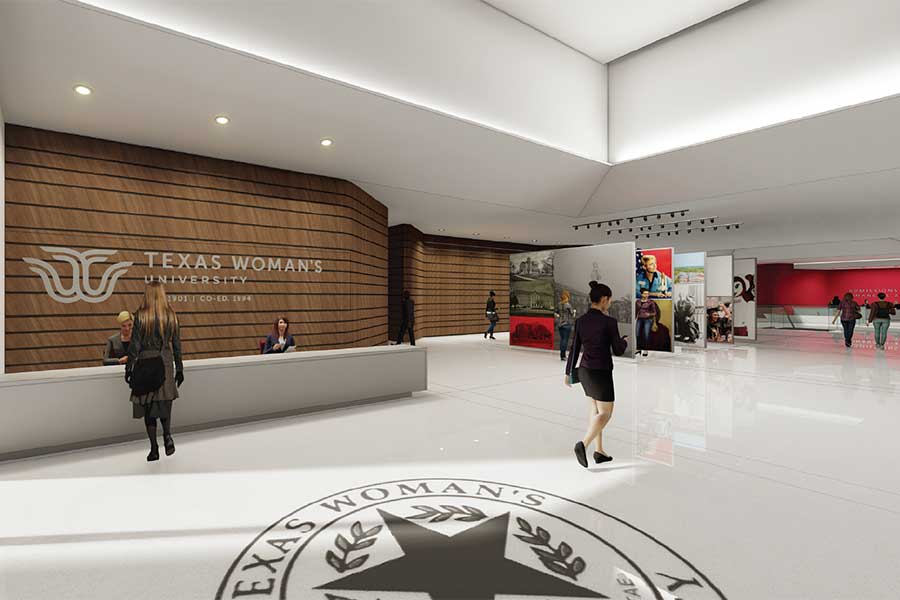 Feb. 18, 2022 – DENTON – The Texas Woman's University System Board of Regents today approved funding for a "one-stop" student services center to be built near the center of the Denton campus.
The $42.5 million project calls for renovation of the existing Brackenridge Hall, which would serve as a visitors center for prospective students and their families to access information about enrollment, financial and other university services. Brackenridge Hall is at the intersection of North Bell Avenue and
Administration Drive.
"We need a space that provides a welcoming atmosphere and leaves an impactful impression for new and returning students and visitors," said Jason Tomlinson, vice president for Finance and Administration. "This new center will allow Texas Woman's to consolidate student services whether they be first-time-in-college or transfer students."
Brackenridge Hall, constructed in 1969, covers about 74,500 square feet. Besides currently housing several offices, the building used to include a food court and a cafeteria-style dining hall. Those spaces were vacated when the university opened a new dining hall adjacent to Parliament Village and a new student union with a food court in Hubbard Hall.
The university bookstore, which also was housed in Brackenridge, will be updated as part of the renovation project. A temporary bookstore is currently operating in the Student Union at Hubbard Hall.
Media Contact
Matt Flores
Assistant Vice President, University Communications
940-898-3456
mattflores@twu.edu
Page last updated 9:56 AM, February 16, 2022