New marketing, communication leader begins July 1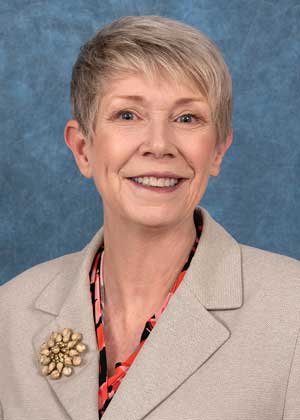 June 30, 2022 — DENTON — Veteran communications professional Kristina Kaskel-Ruiz will lead marketing and communications efforts for Texas Woman's three campuses beginning July 1.
Kaskel-Ruiz, who previously served Sam Houston State University in an equivalent role, was named Texas Woman's vice president for marketing and communication in May. She will oversee the university's marketing and communications activities in Denton, Dallas and Houston.
Kaskel-Ruiz had served as Sam Houston State's associate vice president of marketing & communications since 2010. She previously held marketing leadership positions for banking and insurance companies in the 1990s and 2000s, and has served as a consultant in the marketing and communications industry.
"Kaskel-Ruiz has extensive experience across multiple industries — leading through crises, unifying messaging, building value-focused teams and championing diversity, equity and inclusion," said TWU Chancellor Carine M. Feyten, PhD. "She also has a deep understanding of the Houston market, which is key as we expand our vision for the Texas Woman's University System."
Media Contact
Matt Flores
Assistant Vice President, University Communications
940-898-3456
mattflores@twu.edu
Page last updated 9:44 AM, June 30, 2022