Higher education veteran to lead TWU enrollment activities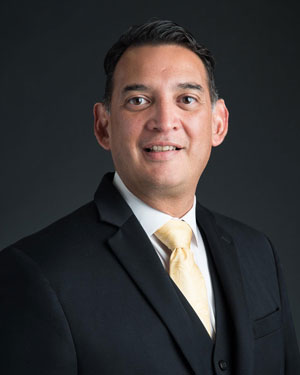 March 23, 2022 — DENTON — Texas Woman's University has selected a veteran administrator and higher education consultant to oversee strategies for managing the institution's enrollment.
Javier Flores, who has held key leadership positions at Angelo State University, Howard College and New Mexico State University, will become Texas Woman's associate vice president for enrollment management on April 4.
"Javier Flores brings a wealth of experience in enrollment management and has successfully developed strategies that have led to increases in enrollment, retention and graduation rates among diverse cohorts, including first-generation college students and other at-risk populations," said Monica Mendez-Grant, TWU's vice president for Student Life.
The enrollment management division is responsible for retaining and recruiting academic scholars and working on behalf of prospective students to help them navigate the enrollment process, which includes oversight for admissions and financial aid.
Flores has held higher education positions for 28 years, serving as vice president for student life and enrollment management at Angelo State for nine years and as provost at Howard College for two years. He also has served in positions in student services and housing. Most recently, Flores worked as a higher education consultant, helping institutions build enrollment; expand diversity, equity and inclusion activities; and prepare for the accreditation process.
"Texas Woman's University has an exceptional and strong history of student success," Flores said, adding: "I am excited to be joining a university that is boldly enhancing and expanding its footprint in Texas and beyond, by strategically building on the university's 120 plus years of excellence."
Media Contact
Matt Flores
Assistant Vice President, University Communications
940-898-3456
mattflores@twu.edu
Page last updated 8:58 AM, March 23, 2022