Grant aims to prepare students for doctoral studies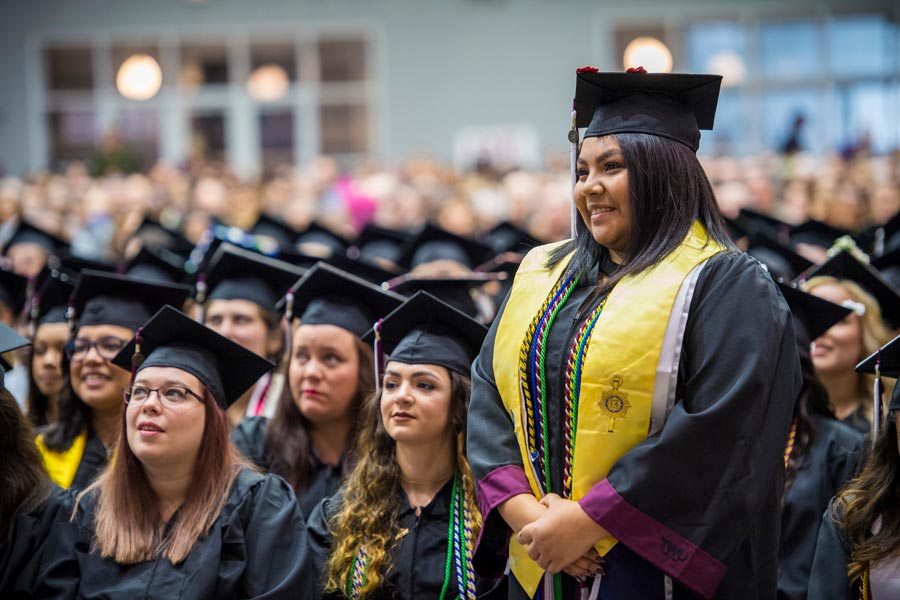 Sept. 26, 2022 — DENTON — The U.S. Department of Education has awarded $1.3 million to Texas Woman's University through the Ronald E. McNair Postbaccalaureate Achievement Program. The university will receive $261,888 per year over the next five years to prepare students from diverse backgrounds for doctoral studies.
Named for space shuttle Challenger astronaut Dr. Ronald E. McNair, PhD, the program aims to increase the attainment of doctoral degrees by students from underrepresented areas.
The program will begin recruiting students this fall. TWU undergraduate students who meet income eligibility, are first-generation students, and/or from an underrepresented background are eligible to apply. Contact Theresa Lindsay, PhD, executive director of TWU's Pioneer Center for Student Excellence, at tlindsay1@twu.edu or 940-898-3755 for more information.
Lindsay said McNair Scholars at Texas Woman's will participate in a number of services, including:
The opportunity to design original research with a research mentor
Support with presenting their research at local, regional, state, and national conferences
Assistance with manuscript publication
"Additionally," she said, "the program provides support to ensure McNair Scholars are prepared for graduate school, including GRE preparation resources, visits to universities, and application fee waivers."
The McNair program is one of seven federal TRIO programs targeted to serve and assist low-income individuals, first-generation college students, and individuals with disabilities to progress through the academic pipeline from middle schools to postbaccalaureate programs.
Media Contact
Karen Garcia
Communication Specialist
940-898-3472
kgarcia@twu.edu
Page last updated 2:33 PM, October 5, 2022