TWU alumna Merrilee Kick turns class project into multi-million-dollar business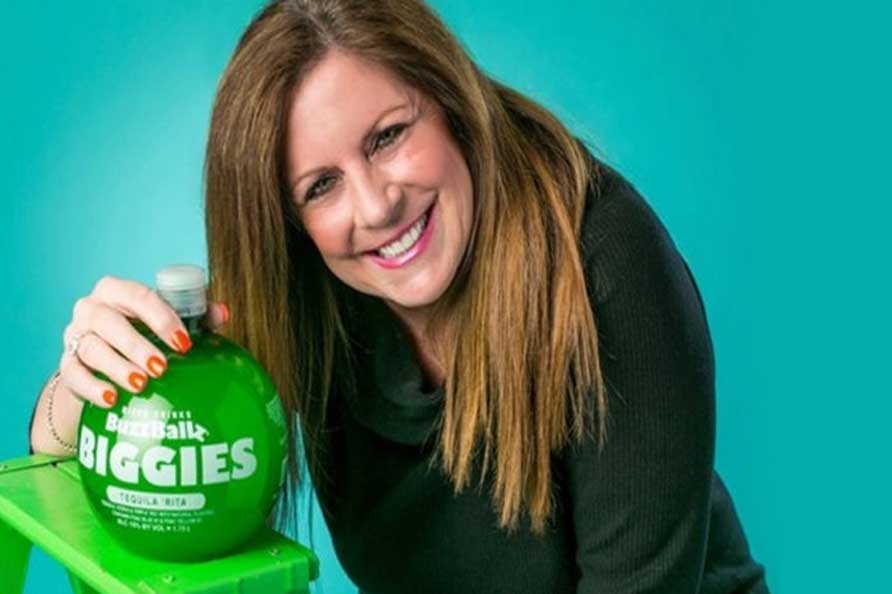 Sept. 25, 2019 - DENTON - In 2009, Merrilee Kick was a high school teacher enrolled in TWU's Executive MBA program wanting to make more money to support her family. Things were tough, and she needed a great business plan both for her capstone project and her future. What she got was the inspiration and drive that would completely change her life.
"I was grading papers sitting by the pool, having a cocktail, and thought, I should not have glass out here by the pool—I need something unbreakable," said Kick. "So, I thought up the idea of a round plastic cocktail ball and looked to see if anything like that existed, and it didn't. That's how it all started."
Kick used the idea for her MBA capstone project, and, after graduating, that project became the foundation for her company Buzzballz/Southern Champion. Her goal was to create a winery/distillery and build it from the ground up. She ended up building a company with annual revenues of $50+ million and 100 employees in 300,000 square feet of operations space. It is the only woman-owned winery/distillery in the U.S.
But the path to success wasn't easy.
"It has not been a straight line to success, and there have been lots of bumps and turns in the road for sure," said Kick. "I had to research how to make the container, create a prototype, research all the rules and laws surrounding permits for alcoholic beverages on the federal and state side, buy equipment, create each individual drink and get each name trademarked. My family and I worked day and night to get out our first order. Then, we nearly ran out of money, and my mom and dad sold a bond to give me a much needed injection of $50,000 so I could order more inventory. To this day, we are still family-owned with no outside investors."
In fact, Kick's entire family, including her husband, two sons and daughter-in-law, all work for the company in some fashion.
BuzzBallz/Southern Champion specializes in making ready-to-drink cocktails called BuzzBallz, as well as making premium spirits such as vodka, rum, gin and bourbon. The company imports/exports wines and spirits and also manufactures private label brands. The company sells to groceries, liquor stores, convenience stores, arenas and airlines in more than 45 states and 21 countries.
Being an environmentalist, Kick even created her own plastic containers using an enzyme that breaks down the plastic making it biodegradable in four years rather than 150 years in a landfill (if it is not recycled).
The company ranked #1 in IRI and Neilsen (syndicated market data) for single serve ready-to-drink cocktails in the U.S., and Kick was named EY's Entrepreneur of the Year for the Southwest Region as well as one of 2019's Most Admired CEOs by Dallas Business Journal.
Throughout her success, Kick has never forgotten the times when she struggled, so philanthropy is important to her. She has given donations to the TWU College of Business Annual Fund, as well as University of Montana, scholarships to her school district in Helena, Montana, and the science institute that her parents founded back in the '80s.
"I like to give back and help students as much as possible," she said. "It is part of networking, and it is part of sharing your success."
Kick also credits TWU for giving her the foundation upon which she built her company.
"I had some amazing professors there, including Dr. Crews, Dr. Raisinghani, Dr. Raman, Dr. Baker and Dr. Webb, and I'm really proud of what I learned at TWU," she said.
But most importantly, Kick was able to achieve her goal of providing for her family, and her success illustrates that with determination and hard work, anything is possible.
Media Contact
Ray Willhoft
Director of Communications, Jane Nelson Institute for Women's Leadership
940-898-4584
rwillhoft@twu.edu
Page last updated 10:51 AM, October 1, 2019