Sterling Stinson, Student entrepreneur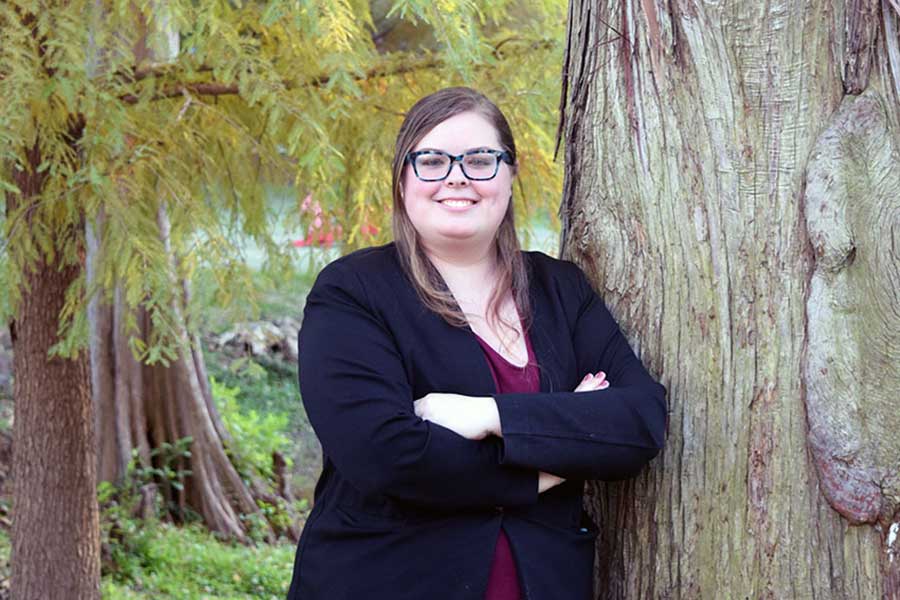 Sterling Stinson, a junior from Ponder, Texas, would likely agree with the old adage, "Variety is the spice of life." Not one to shy away from a challenge or new experience, Sterling has been sure to rack up as many rich and diverse experiences while at TWU as she can.
As a senior in high school, Sterling knew she wanted to go to college, but other than not wanting to attend a school near home and not wanting to study business, she wasn't sure about anything else. While at church with her boyfriend, she met some faculty and staff members who asked – "Why not TWU?"
Thinking she couldn't afford TWU, Sterling learned that TWU was a public university – not private like many believe. Once she visited campus, she was in love. And with a promise to her mom that she would attend TWU if accepted into the Honors Scholar Program, once officially selected, her college plans fell into place.
Now at a university close to home, and studying business administration with an emphasis in entrepreneurship, Sterling jumped in with both feet.
A leader in the campus chapter of Enactus, an entrepreneurial service organization that helps students gain experiences as managers and leaders, she manages the chapter's presentation materials for the annual national conference. Something that previously scared her, after three years she has learned to be comfortable with being uncomfortable, an important lesson for any leader.
Sterling is also a member of the inaugural class of the Minerva Scholars, a student scholarship program for women pursuing entrepreneurial endeavors, with the Center for Women in Business. The Minerva Scholar program leads students in activities that cover important business topics and writing a business plan, the foundation for any entrepreneur.
Sterling said, "What gets me out of bed in the morning is a drive to make the world a better place." She wants to address challenges facing women and women leaders. She wants there to be options for people who normally have none. She wants to make an impact. As a self-described problem-solver by nature, she wants to creatively approach problems that will leave the world a better place.
You can be sure that Sterling Stinson will be boldly facing her fears and expanding her comfort zone while taking every opportunity to help shatter the proverbial glass ceiling.
By Adam Hengeveld
Media Contact
Staff Reporter
940-898-3456
Page last updated 2:12 PM, October 1, 2021