Path to graduation included years on Death Row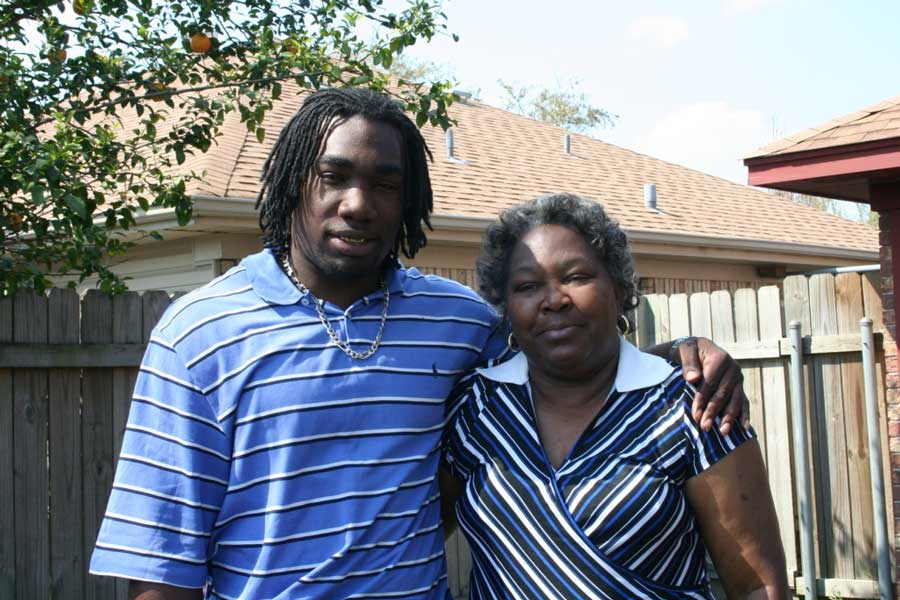 Dec. 9, 2019 — DENTON — Ryan Matthews was just 17 years old when he was arrested for murder. Two years later, a Louisiana jury sentenced him to death row. He'd spend five years there before DNA evidence cleared him of the crime.
Now, he's set to receive his bachelor of applied arts and sciences degree from Texas Woman's University during the 9 a.m. commencement ceremony Saturday, Dec. 14, in Pioneer Hall.
---
It was an ordinary day in April 1997. Ryan Matthews and his friend Travis Hayes, also 17 at the time, were hanging out, driving around in Hayes' car. Then the police pulled them over.
Ryan said he and Travis knew they hadn't done anything wrong, so they didn't think much of it when police said they'd have to take them downtown for questioning. Ryan said there was no explanation as to why they were being questioned, and no suggestion that the youth should call their parents.
The two were asked for statements about their activities that day. "Then they told us we were being investigated for a murder," Ryan said.
A Bridge City, Louisiana, grocery store owner had been killed in an attempted robbery. Eyewitnesses identified Ryan as the man who ran from the store, dove through the passenger-side window of a car and continued firing shots as the car sped away. The getaway car was a similar color, but had a different body style from the one the teens were driving, Ryan said.
The two were questioned from about 9 or 10 that night until the next morning. Ryan fell asleep on the floor and woke to find that he and Travis were under arrest for murder. After several hours of questioning, Travis had confessed that he had driven to the store and that Ryan went inside. Travis said he heard shots, then Ryan came running out of the store, got in the car, then they drove away.
Both youths were sent to the Jefferson Parish Correctional facility, an adult jail.
Ryan's mother, Pauline, and sister, Monique Coleman, were getting ready for church when they learned about the arrest. It would be a week before they were allowed to talk to him, and when they finally were able to see him, Pauline said, her relief was mixed with worry.
"We were wondering what we were gonna do," she said. "I called everybody I could call to try to get some help. Doors were closed; nobody could do anything for me. I told Ryan, well, we're gonna have to go to trial, and they're more than likely gonna find you guilty."
Monique said the penalty-phase lawyer in Ryan's case had told their mother that, while she believed he was innocent, he'd get a white jury that would convict him and sentence him to death. The lawyer wanted Ryan to plead out for a life sentence, but he refused.
The case would not go to trial until 1999. Testimony revealed that the car they were driving when stopped could not have been the getaway car, because the passenger-side window Ryan allegedly jumped through would not roll down. Ryan said Travis had bought the car two or three weeks before and hadn't had a chance to fix the window. Eyewitnesses also testified that the suspect was much shorter than Ryan.
Despite the testimony, the jury convicted Ryan of murder and sentenced him to death. Travis was convicted of second-degree murder and received a life sentence.
"I was mentally preparing (to be found guilty) the whole time," Ryan said, "so it really didn't hit me too hard" when it happened. He was sent to the Louisiana State Penitentiary, nicknamed "Angola," where he was confined to his cell 23 hours a day. Ryan said he kept himself busy reading, exercising or writing letters. He did see other death row inmates when he was allowed out of his cell, and says the majority were in their 20s.
Pauline and Monique worked with Ryan's pro-bono attorneys, the Louisiana Crisis Center and the Innocence Project of New Orleans in an effort to exonerate him. They testified in the Louisiana Legislature, spoke on panels at major universities, and even traveled with a delegation to Rome and had a private audience with Pope John Paul II.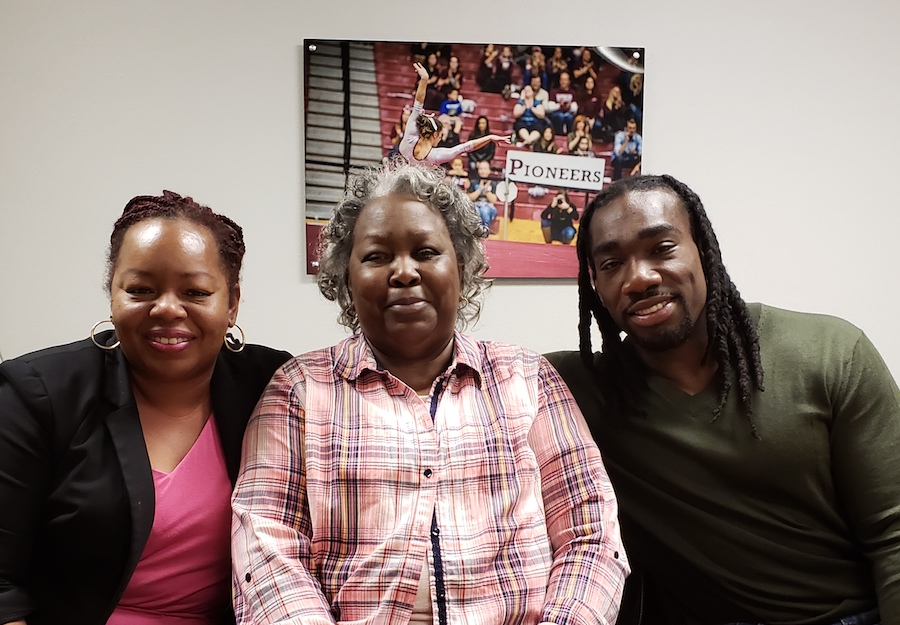 In 2004, DNA tests on a ski mask left at the scene of the crime excluded Ryan as a suspect and pointed to Rondell Love, who at that time was in prison for a different murder and was bragging that he'd gotten away with the crime for which Ryan and Travis were convicted. Ryan was released to house arrest, and a couple of months later, the ankle monitor he was required to wear was removed. Travis would be released more than two years later.
Freedom felt a little strange to Ryan.
"Everything hit me kind of late," he said. "I was happy, but it still didn't feel real." He did enjoy "being able to go where I wanted to go, eat what I wanted to eat," and also got a smartphone — something that hadn't been around when he went to prison.
"I was really starting from scratch," he added. "I didn't know what to expect. I didn't want to be stagnant. I didn't want to let (prison) hold me back. It took seven and a half years of my life, but I have to move forward. I can't really focus on that."
The family moved to Texas after Hurricane Katrina devastated the New Orleans area in 2005. Monique earned her bachelor's degree in criminal justice at Texas Woman's University, a move she attributes to her brother. She currently is pursuing a doctorate in family studies at TWU and wants to do legislative work as well as advocacy work on legislation for wrongful conviction compensation.
Pauline said Ryan is her inspiration for returning to school pursuing a degree in social work at TWU.
Ryan will take a short break after graduation to spend more time with his wife, Candacee, and their four children. He's currently working at Georgia Pacific and is interested in a career in financial planning. He's considering pursuing a master's degree.
"I always feel like I'm out here just trying to catch up," he said. "I feel like I'm behind. So I'm trying to accomplish as many things as possible, and really just show that it's not a mistake, me being out here."
His mother and sister, however, consider him their hero.
"This here is my hero," Pauline said, pointing to her son, "because at 17 years old he was able to stand his ground and not let anybody talk him into pleading guilty to something he didn't do."
Monique said her brother is her inspiration.
"I consider his accomplishment so much greater than probably anything I'll ever do, because he's overcome so much," she said. Monique is so in awe of her brother, she named her daughter Ryen in his honor.
Monique and Ryan are writing a book about their experience.
Media Contact
Karen Garcia
Communication Specialist
940-898-3472
kgarcia@twu.edu
Page last updated 8:38 AM, December 11, 2019