New Graduate and Nigerian American, Alexander Adegbembo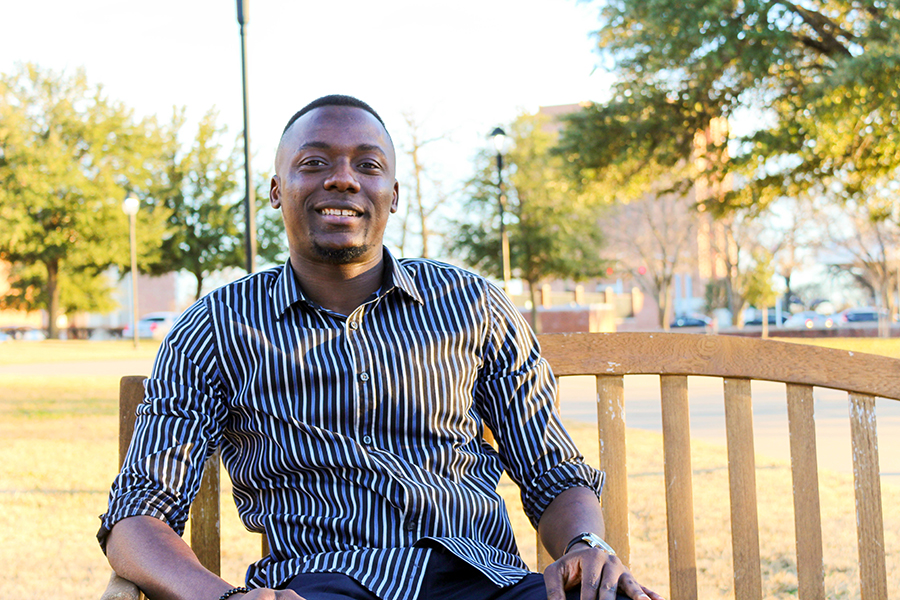 Alexander Adegbembo and his family, having arrived in the US in early 2011, are a picturesque example of the opportunity and life-changing fortune of a new life in the United States as immigrants.
"My case is like winning the lottery," he said. Quite literally.
Alexander remembers the day as he neared the end of his schooling in Nigeria, knowing college was out of reach given its highly selective nature there. His mom predicted, "Alex, you are going to go to university in America," though he didn't see how that would be possible.
He is now a college graduate and to him, dreams actually can come true.
Alexander's father, without the family knowing, applied for the US visas for his wife and himself. He remembers the night his dad called and while on speakerphone told the family that Alexander's mom had just won the American visa lottery. "That was a big deal!" since if a married woman wins the visa lottery, the whole family does, too. The long process began soon after, including medical checkups and interviews at the embassy.
Alexander was 20 when the process began. He learned from the consulate that by turning 21 in Nigeria, he would be considered an adult and would no longer qualify for a visa with his family. They made arrangements to move as soon as possible. He moved with his mother first; the father and younger siblings arrived later after finishing school and finalizing matters in Nigeria.
Enrolled at Richland College in Dallas, Alexander worked fulltime as an auto technician at a nearby shop. After learning about the profession of Occupational Therapy from a TWU professor visiting the Richland campus, he knew he wanted to continue his education at TWU.
He feels his calling is to help others. He believes he is capable, therefore, he should, which is a result of his background and upbringing – as he watched his dad, a pastor, help others in need.
Alexander believes without a doubt he made the right choice coming to TWU. He appreciates his relationships with faculty and their welcoming assistance. "The ability of the professors to pay attention to each and every student goes a long way for the student in achieving their academic goals."
Alexander graduated with a BS in psychology in December and is one of the newest members of the Legacy Society through a simple donation of $20.18 to TWU. He believes the inspiration for his donation is based on a Bible verse, reciting from memory, "Train up a child in the way he should go, when he grows old, he won't depart from it" (Proverbs 22:6). He believes donating is a part of helping humanity, and while he doesn't seek recognition, he believes it's the right thing to do. Alexander believes when he supports his alma mater, "However little it might be, it's something."
"I believe TWU is a part of me now, it's family now, so anything for the family."
Story by Adam Hengeveld; Photo by Chelsea Mullin
Media Contact
Staff Reporter
940-898-3456
Page last updated 2:17 PM, October 1, 2021