Diversity in the Workplace Series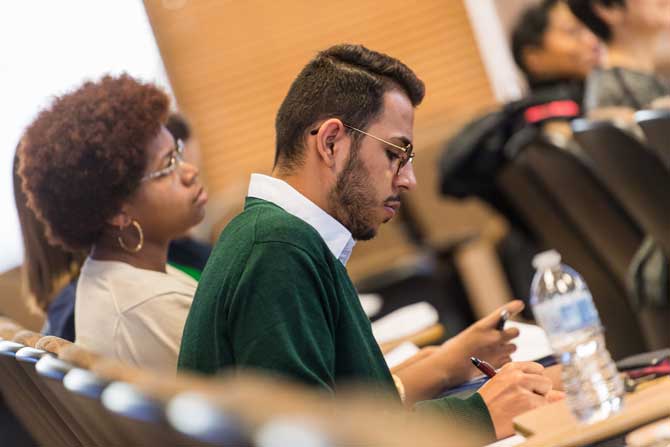 In partnership with the Career Connections Center and Diversity, Inclusion, and Outreach, the Diversity in the Workplace series is a series of student workshops with the focus on marginalized identities in the workplace and preparing students to address microaggressions, stereotypes, biases and discrimination that may occur in the workplace.
The series will also help students to become aware of any privileges they may have and learn how to become an ally and advocate for underrepresented communities.
Diversity in the Workplace Series for the spring semester are conducted virtually via Zoom webinars.
Fall 2021 dates
Nuestras Voces: Latinx Professionals Panel
Thursday, September 23, 2021 | 3:00pm-4:30pm
Description: Escucha nuestras voces — hear experiences of what it is like to be a Latino/a/x professional in the workplace, how they navigate spaces not designed for them, and what advice they can provide you as you transition into the workforce.
Issa No For Me: A Dialogue on Misappropriation of Culture in the Workplace
Tuesday, October 26, 2021 | 3:00pm-4:30pm
Description: While we are pushing for diversity and inclusion in the workforce, sometimes, we may experience cultural misappropriations as we navigate the workplace. Join us as we a panel of professionals dialogue about personal experiences of misappropriations, what misappropriations look like, and how to navigate conversation around misappropriations. We look forward to your attendance virtually.
The Second Shift: Working While Parenting
Wednesday, November 10, 2021 | 3:00pm-4:30pm
Description: Illness and health concerns. School and daycare closures. Expectation extensions. Simultaneously holding the roles of employee and parent compounds the job search and employment experience for many. This panel will discuss experiences and perspectives related to navigating the workplace and job search as a parent.
Page last updated 3:08 PM, April 6, 2022