Institute Leadership
Mary Anne Alhadeff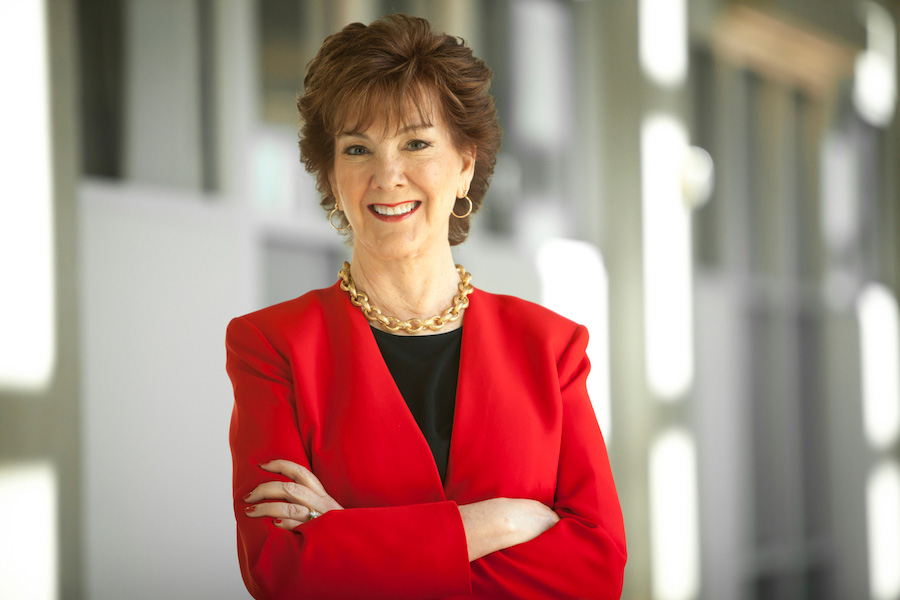 Mary Anne Alhadeff will become the head of the Jane Nelson Institute for Women's Leadership at Texas Woman's University effective Feb. 11, 2020. Prior to coming to TWU, she had a distinguished 40-year career in public broadcasting, including 20 years as the top executive at stations in Maine, North Dakota and at KERA in Dallas. During Alhadeff's tenure at KERA, the station's operating budget increased by more than 250%, and the number of women in management positions grew to its highest level in the organization's 60 years.
A native of Minnesota, she holds a Bachelor of Arts degree from St. Catherine University in St. Paul, Minn. As a graduate of a women's university, Alhadeff believes preparing women to be leaders in business and public service is more important than ever.
Alhadeff serves as a thought leader within the public broadcasting system and the North Texas nonprofit community through board service and community engagement. She received the Lifetime Achievement Award from the North Texas Business Council for the Arts, the PRISM Award from Mental Health America, and was named a Global Leadership honoree by the United Nations Association.
Maj. Gen. Mary Saunders (Ret.)
TWU alumna Maj. Gen. Mary Saunders (Ret.) is the outgoing executive director of Texas Woman's University's Institute for Women's Leadership in Denton. Effective Feb. 11, 2020, she will serve as special projects advisor to TWU's Chancellor and President.
Saunders was the first female general officer selected as the director of transportation in the U.S. Air Force. In this capacity, she provided guidance for 32,000 active duty and civilian personnel and was responsible for a fleet of 115,000 vehicles.
Saunders is a native Texan, born in Nacogdoches and educated in Houston. She earned her Bachelor of Science degree in Social Work from Texas Woman's University and her Master of Arts in Guidance and Counseling from Rider University in New Jersey. She also attended the U.S. Air Force's Air War College at Maxwell Air Force Base in Alabama.
Saunders was named Texas Woman's University Distinguished Alumnae in 1998 and a TWU Woman of Distinction in 2000. She also was one of five women inducted into the Texas Women's Hall of Fame in 2012.
Page last updated 8:35 AM, February 3, 2020