Alumna's 'Unique' program wins national award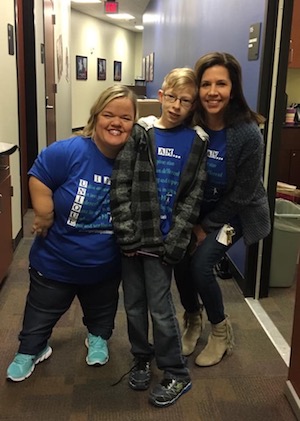 Christina Buce received her master's in counseling and development from Texas Woman's in 2018 and was in her first year as an elementary school counselor when her principal challenged her to "get creative" with the school's awareness days — those days focusing attention on key health issues. Buce's response not only captured the hearts and minds of the school community, but won a national award as a Character.org Promising Practice as well.
Buce's program, "Unique Week," was one of 232 Promising Practices recipients representing organizations and schools across the United States as well as from Brazil, Columbia, Haiti, Mexico and Uganda. The Promising Practices program highlights what's going well in communities across the U.S. and the world. Each Practice must be tied to one of more of Character.org's 11 Principals of Effective Character.
Buce, an elementary counselor at Kay Granger Elementary in Keller, said parents had requested the school honor awareness days for their children's conditions, but those days were spread across the calendar and felt as though they were passed by without much notice.
"My thought was we needed to be intentional about spreading a message about being unique, educating others about difference, but also emphasizing the desire of all people to be loved and accepted," Buce said. "We created a whole week about being unique, and every morning meeting, every classroom, was focused on the same topic."
Unique Week highlighted various unique qualities found in the school population, including skeletal dysplasia, alopecia, dyslexia, attention deficit hyperactivity disorder, and 22Q Deletion Syndrome, a disorder that causes poor development in several body systems.
The event received overwhelming support from teachers, students and parents.
According to Buce, one parent wrote, "My son has tried to hide his dyslexia from others so that he didn't appear different. After this week and learning about dyslexia, he is proud. It lifted his confidence in such a way that he openly shared about his dyslexia with the class. The way that Unique Week empowered kids was a game changer!"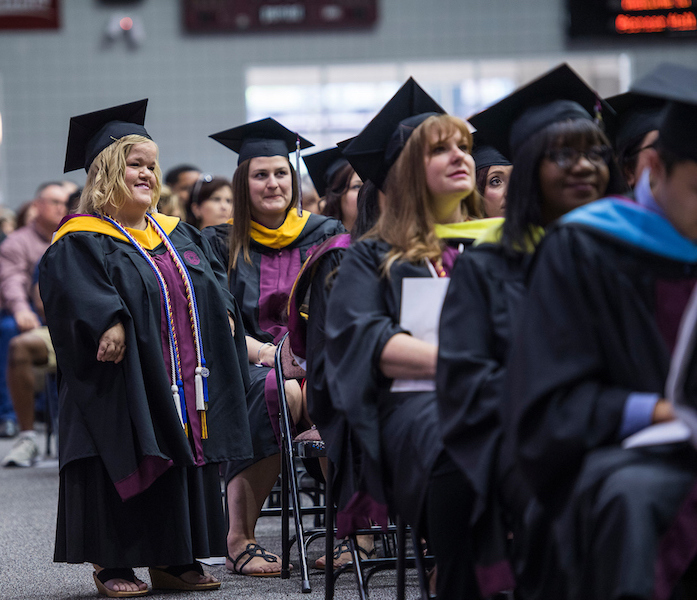 Buce, who was born with a form of dwarfism, said, "With my physical difference, I have always advocated for acceptance." She was featured during her Texas Woman's graduation ceremony, where it was noted that, as a former elementary school teacher, Buce's lessons on mindfulness, personal strengths and resilience improved her students' academics and inspired her to apply to TWU's graduate counseling and developing program.
"Dr. Lisa Grubbs was my school counseling professor and my advisor," Buce said. "I learned so many valuable lessons from her, but one of the most valuable was to get involved, take risks, and be passionate. She provided constant support and was an important role model for me in my TWU journey."
Buce's passion for acceptance of the unique differences in others was shared by the teachers and staff at Kay Granger Elementary — so much so that they pushed for Unique Week to be a new, annual tradition at the school. The program will return, but there will be some changes.
"I will get more people involved," Buce said. "I want it to be more collaborative and would like to involve our student leadership. I'd also like to get it out into our community more, rather than it be isolated to just our school."
The next Unique Week is scheduled for the last week of January 2020.
Media Contact
Karen Garcia
Communication Specialist
940-898-3472
kgarcia@twu.edu
Page last updated 10:28 AM, October 20, 2020