Selena Quintanilla—Legendary Singer & Entertainer
Tejano singer's legacy shines on even after tragic death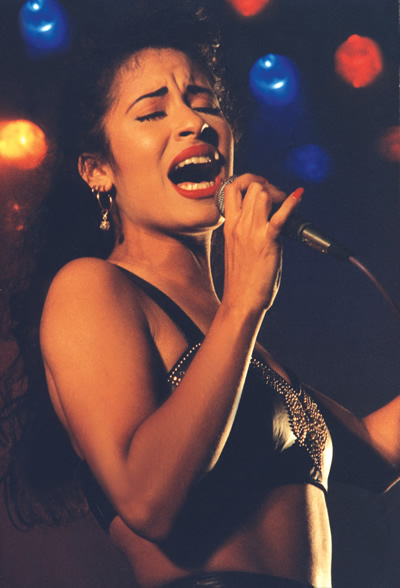 Her music sold more than 65 million units worldwide and her electric performances energized audiences young and old, but it was her radiant smile and infectious warmth that made the artist known simply as Selena an endearing entertainer that spawned legions of fans everywhere.
Although her meteoric rise from Tejano singer to pop icon was cut short by her tragic murder 25 years ago, Selena's enduring legacy is evident in the young women she influenced through her music and philanthropy. Selena has been the subject of books, a motion picture and a Netflix-produced series scheduled to air in October.
The Latin singer and Grammy Award-winning artist from Corpus Christi was inducted into the Texas Women's Hall of Fame in 2016. The Texas Governor's Commission for Women established the Texas Women's Hall of Fame in 1984 to honor the State's most accomplished women. Inductees include first ladies, teachers, astronauts and athletes. The hall is housed on the Texas Woman's University's Denton campus on the second floor of the Blagg-Huey Library.
Related story:
Texas Woman's Hall of Fame 2016 Inductee: Selena Quintanilla
Page last updated 2:12 PM, September 21, 2020