Mobile Elevating Work Platforms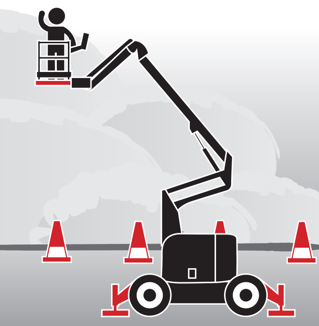 Training Requirements
All TWU employees and students who will be operating Mobile Elevating Work Platforms (MEWPs), also sometimes called aerial lifts (including scissor lifts, cherry pickers, etc.) are required to complete training prior to operation of the equipment.
This training consists of an online training (see the training page for more information) as well as a hands-on training of the specific type of MEWP you will be using, provided by a competent person familiar with the equipment.
Additionally, a rescue plan should be in place and reviewed for the type of MEWP that will be used. See the Mobile Elevating Work Platform Program for detailed information on rescue plans. All requirements are in accordance with University Regulation and Procedure Number 04.430.
Page last updated 8:36 AM, June 15, 2021