Sigma Lambda Gamma National Sorority, Inc.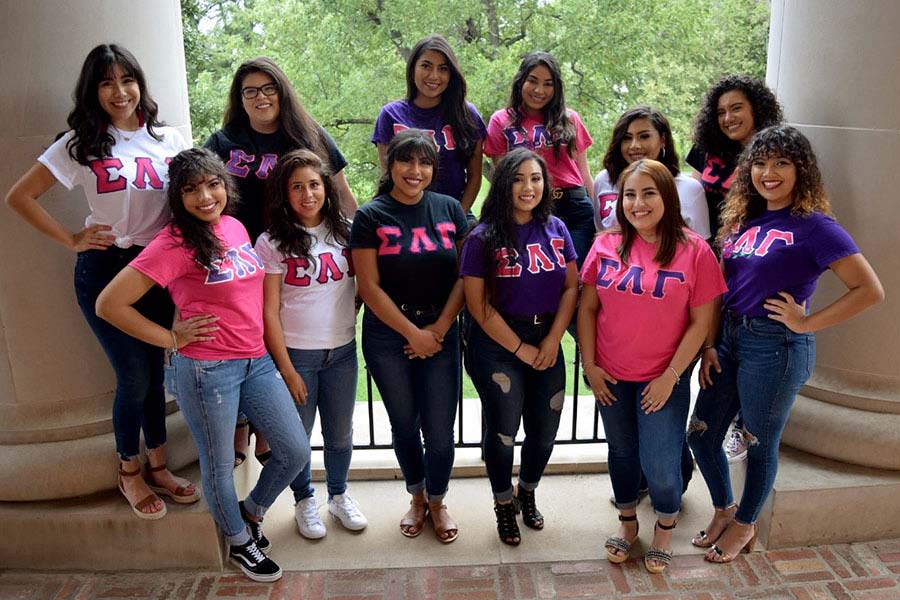 Founding Date: April 9, 1990 at University of Iowa
Chapter: Delta Delta
Nickname: Gammas
Colors: Shocking Pink and Majestic Purple
Mascot: Purple Panther
Philanthropy: Breast Cancer Awareness and TRIO Programs
National website

Sigma Lambda Gamma is a sisterhood of women who have chosen this affiliation as a manner to achieve personal development and awareness to the responsibility of community involvement for the betterment of our local, regional, national and global communities through the efforts of a network of close to 3,000 sorority members. Furthermore, we continue to be a pioneer in the Greek fraternal world through development of innovative programming initiatives, such as the Young Women's Leadership Program and Emotional Intelligence.
We promote academic excellence and higher education for all women via a dedication and incorporation of the sorority principles – Academics, Community Service, Cultural Awareness, Morals & Ethics, and Social Interaction – in our lives.
Chapter Awards
Greek Awards
Best Healthy Choices Program – Let's Talk about Sex Baby – 2020
Outstanding Chapter – 2020
Chapter of the Year - 2020
Best Co-Sponsorship Program: Pink Promises with Sigma Gamma Rho Sorority, Inc. – 2019, 2020
Page last updated 9:00 AM, February 2, 2021