Guest Artists
The Texas Woman's University Division of Dance invites a variety of guest artists each semester to work with students in a number of contexts, including master classes, seminars, performances, extended residencies, and choreographic commissions.
Summer I Intensive 2023
Beatrice Capote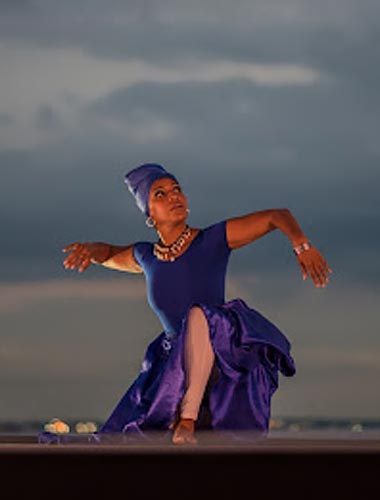 Beatrice Capote is a Cuban-American contemporary dancer, choreographer, educator and founder of Contempo: Capotechnique Exercises. In her work, she fuses modern, ballet, African and Afro-Cuban dance techniques to support artists with building technical skills while deepening knowledge on African diaspora traditions.

Capote has served as the choreographer for Citrus, a choreopoem play (Northern Stages) and The Wedding Band Musical (Montclair State University). She received choreographic commissions from the Lower Manhattan Cultural Council and The Dark Elegy Project inspired by Suse Lowenstein, performed at Gibney Dance. In 2019, she was a MANCC Forward Dialogues artist in residence where she developed her most recent solo based on "Reyita, The Life of a Black Cuban Woman in the Twentieth Century" written by Maria De los Reyes Castillo Bueno. Her work has also been shown in major festivals/venues such as WestFest Dance Festival, Battery Dance Festival, BAAD! ASS Women's Festival, Amherst College, Casita Maria!, Contemporary Dance Series at Bryant Park, Vision Festival and more.

She began her training at Alvin Ailey American Dance Center and was featured in "Attitude! Eight Young Dancers Come of Age at the Ailey School" written by Katharine Davis Fisherman. She received her AA from University of North Carolina School of the Arts, a BA in dance education and an MFA focused on Afro-Cuban dance forms from Montclair State University. During the graduate program, her MFA thesis choreography excerpt was featured on Bronx NETTV.

Capote has performed for prestigious companies such as INSPIRIT, a dance company, and Kyle Abraham/Abraham. In. Motion. She is a member of Bessie Award-winning Camille A. Brown & Dancers.

To continue her work in the Latinx artist community, she co-founded The Sabrosura Effect dance company and co-curates Pepatián's Dancing La Botanica: La Tierra Vive project and Bronx Arts and Conversation showcase under the direction of Pepatián South Bronx.

Prior to her position at IU, she served on faculty at Montclair State University, The Ailey School, Gibney Dance, Joffrey Ballet School, and as a guest artist/mentor for many universities and dance institutions.
Crystal Davis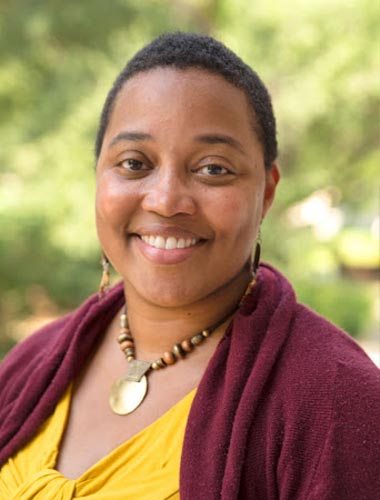 Crystal U. Davis, MFA, CLMA is a dancer, movement analyst and critical race theorist. Her research explores implicit bias in dance and how privilege manifests in the body.
Her work has been published in the Journal of Dance Education, Palgrave Handbook of Race and the Arts in Education, and in her book, Dance and Belonging: Implicit Bias and Inclusion in Dance Education.
As an artist, her performances span from Rajasthani folk dance to postmodern choreography examining incongruities between what we say, what we believe and what we do. She is an assistant professor of dance performance and scholarship at the University of Maryland, College Park, where she teaches anti-racist pedagogy for dance and theater, modern technique, somatics and movement analysis.
Kayla Hamilton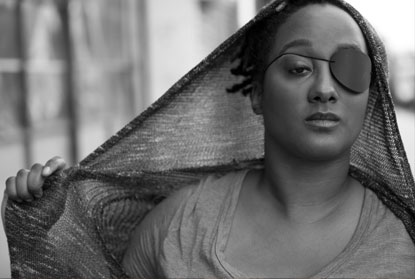 Kayla Hamilton is a Texas-born, Bronx-based performance maker, dancer, educator, cultural consultant and the artistic director of K. Hamilton Projects.
Hamilton is a 2023-2025 Jerome Hill Artist Fellow. Her past performance work has been presented at the Whitney Museum, Gibney, Performance Space New York, New York Live Arts, Abrons Arts Center and the Bronx Academy of Arts and Dance (BAAD).
Hamilton developed "Crip Movement Lab," a pedagogical framework centering cross-disability accessible movement practices that are open to every-body. She has taught dance at Sarah Lawrence College, Amherst College, Virginia Commonwealth University, University of Utah and Texas Improv Festival.
As a consultant, Hamilton has developed and implemented disability arts programming for the Mellon Foundation, ArtSpeak, Dance USA, Movement Research and The Shed.
As a dancer, Hamilton was part of the Bessie award winning Skeleton Architecture Project. She has also danced for Maria Bauman, Sydnie L. Mosley and Gesel Mason.
Hamilton is in the process of creating a future organization centering the work of BIPOC disabled creatives, while co-leading the 10th anniversary season of Angela's Pulse/Dancing While Black, and developing a new evening length performance set to premier in NY in 2024.
Russ Mitchell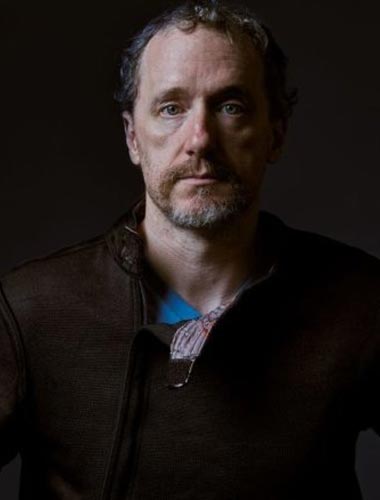 Russ Mitchell is a Feldenkrais method practitioner and martial arts instructor.
He specializes in helping people develop physical agility and talent so that they can perform easily and without strain.
He is the author and editor of numerous books on movement and fencing.
Abdel Salaam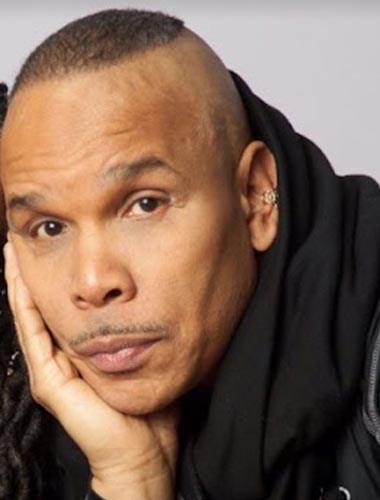 Abdel R. Salaam is the executive artistic director/co-founder of Forces of Nature Dance Theatre, (FONDT) founded in 1981, and is the artistic director of Brooklyn Academy of Music's Dance Africa, originally founded by the late Chuck Davis in 1977.
Born in Harlem, New York, Salaam is a critically acclaimed choreographer. He served as a dancer, teacher and/or performing artist on five continents throughout his 52-year career in the dance world. He has received numerous awards and fellowships for excellence in dance, including the National Endowment for the Arts, the New England Foundation on the Arts, Brooklyn Academy of Music, New York Foundation for the Arts, the New York State Council for Arts, the National Council for Arts and Culture, and Herbert H. Lehman College.
He and his company received the 2013 Audelco Award for Dance Company of the Year. He has served as a choreographer and/or director for the New York Shakespeare Festival, the Billie Holiday Theater, the Apollo Theater, the Winter Solstice at the Cathedral of St. John the Divine, the New York Musical Theater Festival, BAM, Black Dance USA and the Tennessee Performing Arts Festival.
His credits in theater, film and television include: "Measure for Measure," New York Shakespeare Festival (Choreographer ); "Pecong," Newark Symphony Hall (Choreographer); "TUT," New York Musical Theatre Festival, (director/choreographer); "Ebony Magic: The Life and Legend of Marie Laveau," Aaronow Theater, (director/choreographer); "JuJu Man", Billie holiday Theater (director/ choreographer); " The Liberation of Mother Goose", Billie Holiday Theater (director choreographer); "Eclipse; Visions of the Crescent and the Cross" and "Rhythm Legacy", Tennessee Performing Arts Center (director/choreographer/artist in residence); "Free to Dance ", PBS Channel 13 (choreographer); " The Conan O'Brien Show", NBC Channel 4 (choreographer); "Expressions in Black; The Story of a People", ABC Channel 7, (choreographer); "Reading Rainbow", PBS Channel 13, (choreographer); "Talk of the Town", WPIX Channel 11 (choreographer); "The Richard Pryor Show", NBC Channel 4 (dancer); and " Black Nativity" Fox Searchlight Films (performing artist). Abdel created ballets for Philadanco, Joan Miller Chamber Arts/ Dance Players, Ailey II, the Chuck Davis Dance Company, Union Dance Theater (London), Ballet Islenos (Puerto Rico), Sakoba Dance Theater (London), Muntu Dance Theater, the Nashville Ballet, the African American Dance Ensemble and Gywa Maten.
Salaam and his company have provided services in arts education and youth empowerment for students in schools K-12, colleges, universities and community-based organizations through residencies, workshops, master classes, seminars and performances through Young Audiences, Arts connection, Developing Arts of the Bronx, Restoration Youth Arts, Aaron Davis Hall, the Caribbean Cultural Center and Hospital Audiences. Salaam served on the faculties of the American Dance Festivals in the United States and Seoul, Korea, Herbert H. Lehman College, The Alvin Ailey American Dance Center, the Restoration Youth Arts Academy and the Harlem Children's Zone. Salaam is the creator of the Kwanzaa Regeneration Night Celebration in Harlem, now 42-years old, which was inspired by the teachings of its visionary creator and founder of Kwanzaa, Dr. Maulana Karenga.
Salaam was recipient of the 2017 Bessie Award for Outstanding Production of "The Healings Sevens" and the 2019 American Dance Guild Lifetime Achievement Award in Dance. Salaam premiered his first dance film short, entitled " Dawnfeather Rising: In the Age of MA' AT," on the Apollo Theater's Virtual Kwanzaa Regeneration Night Celebration in December 2020, featuring the Forces of Nature Dance Theatre and the music of Oumou Sangare . On May 29, 2021, Salaam directed and choreographed the Brooklyn Academy of Music's first dance film "Earth Born," which premiered as the featured element of BAM's 44th Annual DanceAfrica Virtual Festival entitled "Vwa Zanset Yo: Y'ap Pale N'ap Danse" (Ancestral Voices: They Speak We Dance). In the same year, the Apollo Theater commissioned him to direct and choreograph his latest dance film short entitled "Nguzo Saba," which aired in December. This is his 17th year as the event's artistic director. Under Salaam 's artistic direction and leadership, which is now in its seventh year, DanceAfrica received the 2021 Bessie Award for Outstanding Service to the Field of Dance. The 2022 New York Dance and Performance Awards (The Bessies) nominated Salaam for Outstanding Musical Composition or Sound design for "Terrestrial Wombs." In February 2023, Salaam will be the featured guest on CUNY Television's multi-award winning series "Black America."
Rosie Trump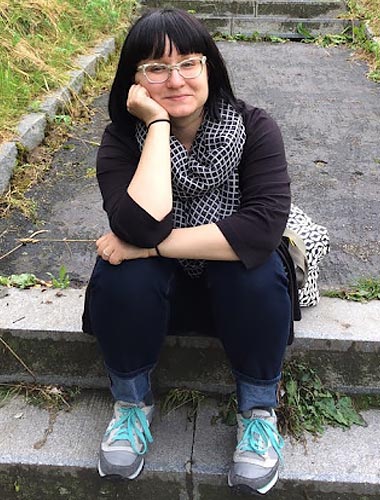 Rosie Trump is founder and chief curator of the Third Coast Dance Film Festival, and is the choreographer/director/editor of 11 short dance films.
She is interested in the reflexive nature of the camera lens and the cinematic possibilities of digital media. Trump's dance films screened at the San Francisco Dance Film Festival, ADFs Movies by Movers, San Souci Dance Film Festival, Light Moves, Extremely Short Shorts at the Aurora Picture Show, the Utah Dance Film Festival, and Dance Film Association's Long Legs Short Films. She is a regular guest curator for Frame X Frame Dance Film Fest in Houston. Currently residing in Reno, NV, Trump is an associate professor of dance at the University of Nevada, Reno.
Page last updated 1:30 PM, February 22, 2023