Previous Guest Artists
November 12-13, 2018
Ray Eliot Schwartz is a research associate at the Mind Mind Movement Center. He attended high school at the North Carolina School of the Arts, received his BFA from Virginia Commonwealth University and his MFA from the University of Texas-Austin. He is the founder of Performática: International Forum of Contemporary Dance and Movement Arts and a consultant and teacher artist for ArcDanz International Dance Workshop. Ray was co-founder of four contemporary dance projects in the southern United States: Sheep Army, Zen Monkey Project, Steve's House Dance Collective and THEM. He has been a guest artist for diverse populations in the US, Southeast Asia, South America and Mexico. He has been a member of the faculty of the American Dance Festival, Bates Dance Festival, MELT, the ZMP Summer Dance Intensive, the Colorado College Summer Dance Festival and SFADI, among others.
His somatic studies include certifications in Body-Mind Centering® and the Feldenkrais ™ Method. Additional studies include Zero-Balancing, anatomical dissection, Cranio-Sacral Therapy and Traditional Thai Massage.
Through his work as a teacher of dance, movement and bodywork, he conducted extensive research on the aesthetic and pedagogical implications evoked by the integration of the education of the somatic movement and the forms of contemporary dance, presenting the results of this work in various academic forums and specialized publications. He currently serves as Academic Coordinator of the Dance Program of the University of the Americas-Puebla in Mexico.
Summer I Intensive, 2018
Jennifer Mabus, MFA, possesses a rich background as a performing artist. Hailed as "bold" (New York Times) and "living calligraphy" (Boston Globe), she has performed internationally as a soloist with Battle Works, Robert Battle's company before he became the director of Alvin Ailey American Dance Theater. Additionally, Mabus has danced for the Amy Marshall Dance Company, Heidi Latsky, Takehiro Ueyama, Bruce Wood Dance, Noble Motion Dance, and Dark Circles Contemporary Dance, among others. She is a founding member of the Transitory Sound and Movement Collective, where she has co-created original, experiential evenings in venues such as the Rothko Chapel, Rec Room and the Rice University Gallery.
Mabus has presented choreography in festivals, such as the Dance Gallery Festival, the Dumbo Dance Festival, Cool/NY Festival, and 254 Festival and she has been commissioned to create work for Contemporary Ballet Dallas, Muscle Memory Dance Theater, the Foundation for Modern Music (Miller Outdoor Theater), and the Windsync Ensemble (Zilka Hall/Hobby Center). Mabus was the 2015 Rice University Dance Artist in Residence, a Noble Motion Dance 2016 "Next Step" artist, and a Dance Source Houston's 2017 Artist in Residence. As an educator, she has served on the dance faculties of Texas Christian University, Sam Houston State University, San Jacinto College, Booker T Washington HSPVA, Interlochen Arts Academy, and Houston's HSPVA.
February 18-21, 2018
Ursula Payne is a graduate of The Ohio State University where she received her MFA in Dance with specializations in Performance and Direction from Labanotation Score. Payne received advanced training and earned certification as a Certified Movement Analyst from the Laban/Bartenieff Institute of Movement Studies in New York. Ms. Payne formed Mills and Payne dance company with Tiffany Mills and performed in various dance festivals and professional venues in New York City, Toronto-ON, Memphis-TN, Dallas-TX, and Eugene-OR. In addition to her work with Mills and Payne Dance (1995-2000), Payne performed as a dancer with Diane McIntyre in the film "The Beloved" and in McIntyre's evening-length work "Love Poems to God" which premièred at BAM. Payne was also the featured soloist in Eva Gholson's "For the Love of One". Since 2000 Payne has functioned as an independent artist receiving four Pennsylvania Council for the Arts choreographic fellowships and numerous commissions from universities and professional dance companies.
January 31-February 2, 2018
Originally from Texas, Dr. Stephanie Milling left home at fourteen to attend the Walnut Hill School for the Performing and Visual Arts and graduated with honors in dance. Dr. Milling also completed her pre-professional training at prestigious programs such as the Boston Ballet School, the Houston Ballet Academy, and Les Grands Ballets Canadiens in Montreal, Canada. Milling's training enabled her to perform a varied repertoire with ballet and modern dance companies such as the Dayton Ballet, Berkshire Ballet, Tressor Dance Company, Contemporary Dance Fort Worth, the Daniel Gwirtzman Dance Company, and the Von Howard Project. She also has performed and assumed the role of dance captain for the Radio City Christmas Spectacular in Los Angeles, CA., and Myrtle Beach, S.C. Since her performing career, Dr. Milling has taught in a wide variety of artistic and educational environments including company classes for Dallas Black Dance Theatre I and II, several public schools within the New York City Department of Education, Texas Christian University, Texas Woman's University, and the University of North Texas. She also served in the capacity of Assistant Dean for the College of Visual and Performing Arts at Winthrop University prior to her appointment at the University of South Carolina.
Dr. Milling helped author the 2010 South Carolina Standards for Dance Education and edited the Curriculum Support Document that accompanies the standards. In 2014, she participated as a reviewer of the National Dance Education Standards for the National Coalition for Core Arts Standards, and she regularly reviews scholarship applications for the Archibald Rutledge Scholarship awarded by the South Carolina Department of Education. Dr. Milling is an active arts advocate in the state and nation and received the South Carolina Dance Association's Advocacy Award in 2012. She was recently elected to serve as a Board Member for the South Carolina Arts Alliance, and in 2013 she was elected to serve a three-year term on the Arts Education Council at Americans for the Arts where she regularly writes for ARTSblog on topics relating to Arts Education and Advocacy. Her service in the field of dance has included serving on the Board of Directors for the Charlotte Dance Festival, South Carolina Dance Association, and the South Carolina Dance Education Organization. She has served on grant review panels for the South Carolina Arts Commission and the Arts Council of Fort Worth and Tarrant County, and she has written and received grants to support her own artistic work as well as the work of the South Carolina Dance Association. In 2012 she received a grant from Winthrop University to restage Partita V op. 1 in G Major by Doris Humphrey from a Labanotation score.
Dr. Milling's creative and scholarly work revolves around the intersections of Women's Studies and Dance, assessment, advocacy, and pedagogy. Her work has appeared in venues such as the Joyce Soho in New York City, the D.U.M.B.O. Dance Festival in Brooklyn, N.Y., Piccolo Spoleto, the annual conference for the National Dance Education Organization, and the Journal of Dance Education. Dr. Milling holds a Ph.D. in Dance and M.A. in Women's Studies from Texas Woman's University, an M.A in Dance Education from New York University, and a B.A. in French from Texas Christian University.
2017
Spring 2017 Guest Artist: D. Chase Angier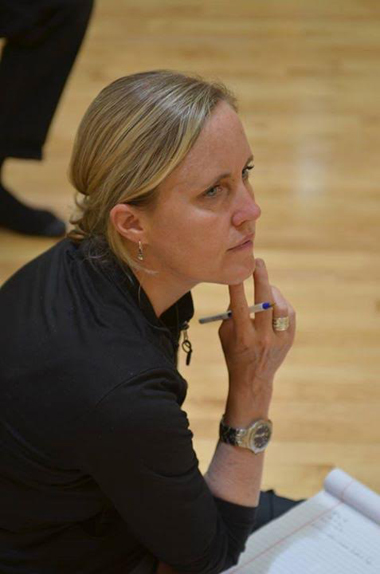 February 6-10, 2017
D. Chase Angier – Interdisciplinary Artist/Choreographer/Director
As artistic director of Angier Performance Works, D. Chase Angier creates and performs site-specific performances, performance installations, dance-theater, and walking performances. These intuitively driven works are created in collaboration with dynamic artists in the visual arts, performance, music, theater and dance; and have been performed internationally (Japan, Czech Republic, Germany, Mexico, The United Kingdom) and nationally in theaters, galleries, and visually inspiring sites. Angier has been living and working in both Brooklyn, NY and in Alfred, NY. She is a dance professor at Alfred University where she has developed a dance program based on creative place making, site specific choreography and interdisciplinary performance. Angier received her MFA in choreography from Ohio State University and her BA in dance from UCLA. She is the artistic director for the Marlin Miller Dance Residency Program, an elected member of the NYSCA/NYState DanceForce, and will be co-curating of the Formations section of the Prague Quadrennial.
Learn more:
As the Air Moves Back From You: D. Chase Angier's large-scale collaboratively created performance installation
Summer I Guest Artist: Trent D. Williams, Jr.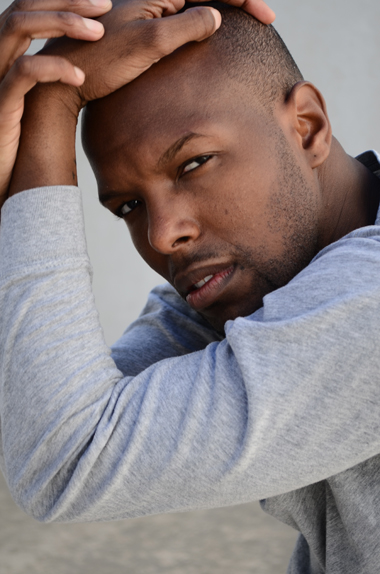 Trent D. Williams, Jr. a native Houstonian received his MFA in Dance Performance & Choreography from The Florida State University and BA in Psychology from Morehouse College. Mr. Williams was a founding member of Urban Souls Dance Company in Houston, Texas and he has been a guest artist with Tallahassee Ballet in Tallahassee, FL, EDGEWORKS Dance Theatre in Washington, DC. While at Morehouse College, he worked with choreographers such as Nicole Wesley, Jhon strokes, Ivan Pulinkala, Darla Johnson and Wayne Smith as a member of the Spelman Dance Theatre. Additionally, Mr. Williams has performed alongside Destiny's Child, 112, and Janelle Monae among others. In 2007, Mr. Williams was invited to dance with Dayton Contemporary Dance Company (DCDC) in world-renowned works by Talley Beatty, The Stack Up (1992) and Eleo Pomare, Las Desenamoradas (1987), Donald Byrd, Rodney A. Brown, William B. McClellan, Jr., Debbie Blunden-Diggs, Shonna Hickman-Matlock and Bill T. Jones, to name a few. In addition, he has performed works by choreographers like Gerri Houlihan, Anjali Austin, and Michael Foley. He is currently working on a new project with Liz Lerman and Jawole Zollar called Blood, Muscle, and Bones. Mr. Williams' choreography has been performed by Dayton Contemporary Second Company, Texas Tech University, Towson University, University of Trinidad & Tobago, Coker College Dance Company, Urban Souls Dance Company, and has been showcased at The American Dance Festival, The American College Dance Festival, The Modern Atlanta Dance Festival, The Dance Gallery in Huntsville, Texas, and Kennedy Center: Millennium Stage. Mr. Williams has served as a faculty member at the University of Maryland Baltimore County (UMBC), University of Trinidad & Tobago, Howard Community College, Howard University Division of Fine Arts and Johns Hopkins Estelle Dennis/ Peabody Dance Training Program for Boys. He is currently an Assistant Professor in the School of Theatre + Dance at the University of Florida.
2016
Stephanie Liapis: May 16-28, 2016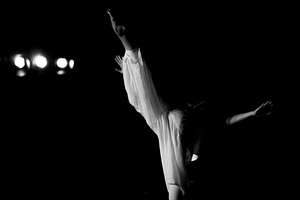 Summer Dance Intensive
Stephanie Liapis received her B.F.A. in dance from NYU Tisch School of the Arts as the recipient of the Helbien Scholarship in 1998. Her career as a professional dancer spans sixteen years and includes company work with Doug Varone & Dancers and Nicholas Leichter Dance and freelance and guest artist work with Nancy Bannon, Susan Marshall and Company, the MET Ballet and Netta Yerushalmy among others. She has staged the works of Doug Varone and Jamie Bishton at various universities and festivals. Additionally she has served on faculty at Dance New Amsterdam, the 92nd Street Y in NYC, and as adjunct faculty at the University of Washington, Hunter College, Barnard College and SUNY Purchase College. She is currently on faculty at the Mark Morris Dance Center and is an Assistant Professor of Dance at Long Island University-Brooklyn Campus. Stephanie creates her own work for concert and film. Stephanie recently completed an 8-month travel fellowship that took her around the world!
Amy Morrow: April 22, 2016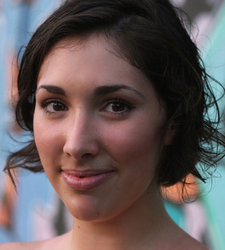 Amy Morrow is a teacher, choreographer, and consultant based in Austin under AM Arts. She founded TBX [ Toolbox Series ] to provide professional workshops and collaborations with international choreographers in Austin, Texas. TBX hosted more than 150 artists and featured eleven intensives including Gaga, CounterTechnique, Dance & Technology with Jason Akira Somma, and performance development with Deborah Hay. AM Arts also produces performances for The Theorists, a collective who aim to bridge the gap between artist and citizen by presenting homegrown art as a relevant and inclusive experience. AM Arts also manages the award winning Idan Sharabi & Dancers Company based in Tel Aviv, Israel.
Trained and certified directly by Ohad Naharin to teach Gaga/dancers and Gaga/people, Morrow travels internationally teaching Gaga and Toolbox Workshops as well as Ballet and Indian Dance. She currently serves as adjunct professor at the University of Texas in Austin and McCallum Fine Arts choreographer in residency, and has taught at the Suzanne Dellal Center for Dance, the American College Dance Festival Association, Vassar College, Southern Methodist University, Texas Christian University, Texas Women's University, the University of Maryland College Park, The University of Houston, The University of New Mexico, and Emory among others and offered workshops at the American Dance Festival Scripps Studio, The Liz Lerman Dance Exchange, Hope Stone, Tapestry, Houston MET Dance, The University of Tulsa, and New Dialect among others.
Through her "Hiraeth Portrait Series" of film, music, and dance collaborations, Morrow has performed in Tel Aviv, New York, India, Puebla, México City, Austin, Fort Worth, Dallas, Tulsa, Albuquerque, Birmingham, Huntsville, Richmond and Houston. "The Lady of" portrait was selected as one of Arts and Culture's standouts for the 2015 season, noted by Nancy Wozny as "a sassy mix of precision and abandon, something we rarely see on contemporary dance stages." The Dance Dish raved the performance as an autobiographical breath of fresh air. "It was her authenticity that held me; real people and real stories are captivating."
Morrow's latest commission is from The Wanderlust Project and will premiere July 2016 at the Majestic Theater in Dallas, TX. Avant Chamber Ballet also commissioned her as an inaugural guest choreographer for the Women's Choreographic Voices series, with the debut of String Theory in collaboration with Dallas Symphony members. It was noted as "the most emotional work, making cleaver use of the title prop" by the Dallas Morning News and "magic…making the biggest splash" by Theater Jones, reiterating, "seldom do we see a work so fascinating." String Theory and Super String Theory have since toured the PAC in Tulsa as well as Tulsa's Ballet's Studio K, Zilker Hillside Theater, The Fort Worth Modern, Barnstorm Dance Fest, and the Grace Street Theater in Richmond.
Morrow graduated from Belhaven University with a B.F.A. Dance Honors. Her senior thesis, Contextualizing Art Cross-Culturally, presenting dance to diverse audiences in unconventional venues and was a collaborative process with mentor Jesse Zaritt. Morrow was awarded scholarships to study choreography and improvisation techniques at the Nikolais/Louis Legacy Workshop directly under Murray Louis and Phyllis Lamhut. Morrow has received the Artful Dance Scholarship from the Dance Council of North Texas, Austin Emerging Arts Leadership Award, and Community Initiatives fund from the Cultural Arts Division in Austin, TX to produce "TRIBE," her latest full-length collaboration with The Theorists.
Ting-Ting Chang: February 12-21 and April 19-21, 2016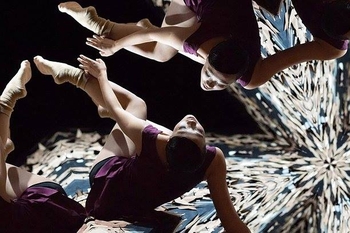 Ting-Ting Chang is the artistic director of T.T.C Dance and currently is working on Pyotr Ilyich Tchaikovsky Opera: Eugene Onegin with Taipei Symphony Orchestra at National Theater in Taipei. She is also an Assistant Professor in Dance at National Taiwan University of Arts and served as the director of International Education at the Office of International Affairs during 2013-15. She studied under legendary modern dance master Donald McKayle and was the rehearsal assistant to Etude Ensemble. She has worked with such renowned choreographers as Victoria Marks, Liz Lerman, Cheng-Chie Yu, and Japanese butoh master Takuya Muramatsu, among others. Chang continues to thrive in both artistic creation and academic research. She was selected as the 2012 International Choreographer in Residence program at American Dance Festival.
She is the winner of the 2007 Dance Under the Stars International Choreography Festival presented by the McCallum Theatre for her work Falling Petals, and the Silver Award of 2012 China Lotus Cup-Contemporary and Modern Dance Competition for her chorography Sync. Her choreography, Body Platform: Cabinet Anthropomorphique, was sponsored by Taiwan's Ministry of Culture and the Ministry of Foreign Affairs to perform in the 2015 Asia Pacific Dance Bridge at Esplanade in Singapore, Taiwan Spotlight Project at University of Surrey, 2014 World Dance Alliance-International Choreographer Showcase and 2013 Festival d'Avignon Off in France. She has also presented her choreography in 2009 American College Dance Festival, 2010 Hong Kong Dance Festival, 2011-12 Washington University Dance Theater, 2013 University of Arkansas-Little Rock, 2015 Guangdong Dance Festival and etc.
Chang holds a PhD degree in Dance History and Theory from University of California, Riverside, as well as a MFA in Dance from University of California, Irvine. She graduated with honors from University of California, Los Angeles, with a degree in World Arts and Culture/Dance, and had previously danced for the Taipei Folk Dance Theatre. She was an Andrew Mellon Post-doctoral Fellow at Washington University in St. Louis during 2008-10. She also served as the Director of the Administration at American Dance Festival-International Dance Workshop in Henan, China during 2011-14. Her research focuses on the contemporary dance development in Asia and cross-cultural performance study. She is interested in post-colonialism, nationalism, diaspora, trans-national/trans-cultural studies and globalization. She has presented her research at international conferences such as Association for Asian Studies, the Congress on Research in Dance, Society of Dance History Scholars, World Dance Alliance, the Centre National de la Danse (FR), and Paris Opera. She also teaches composition, modern dance technique, and improvisation.
2015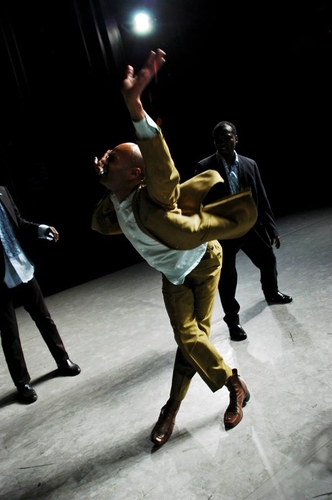 Darrell Jones: October 6-10, 2015
Texas Dance Improvisation Festival
Whether working as a performer, collaborator or choreographer, ideas investigated through the physical instrument is an essential part of Darrell Jones' artistic practice.
Embodied research is his focus.
Darrell has performed in the United States and abroad with a variety of choreographers and companies such as Bebe Miller, Urban Bush Women, Ronald K. Brown, Min Tanaka and Ralph Lemon. Along with performing, he continues to research and teach. He has collaborated with writers, musicians and designers in dance films, documentations and interactive multimedia installations. In addition to his collaborative work, he continues to work in solo forms and with ensembles.
Darrell has received choreographic fellowships from MANCC, CDF (Chicago Dancemakers Forum) and is a two-time Bessie award recipient for his choreographic and collaborative work.
Darrell has taught workshops and master classes in dance technique, improvisational processes and the voguing aesthetic throughout the United States and in other countries such as South Africa, UK, and South Korea.
Darrell is presently an Associate Professor at The Dance Center of Columbia College in Chicago. His classes are informed by his training and studies in a variety of contemporary dance techniques and traditional dance forms.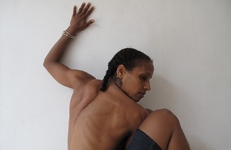 Nia Love: May 16-30, 2015
Summer Dance Intensive
Nia Love earned her M.F.A. in Dance with distinction from Florida State University in Choreography and her BFA in Theatre Directing from Howard University. Nia has performed and produced over 30 choreographic works from New York to California and Accra to Paris. She trained in Cuba with Alicia Alonzo in ballet, Japan with Min Tanaka in Butoh, and with King Osei Tutu II in the traditional Court dancing of Ghana. Love served as Associate Director and Artist consultant for the seven-time award winning Documentary film Bringing in da Spirit, a look at African-American midwives from the turn of the century to the present, and is presently associate producer for Lou.Production- Filmworks. Nia Love is a two-time award recipient of the prestigious Fulbright Fellow Award for research and teaching in Ghana for 2000-2002. Presently, her work has been showcased at Sadler's Wells (London, England), The Joyce Theater, Brooklyn Academy of Music, Central Park's Summer stage, Dance Theater Workshop, Symphony Space and Dancenow Festival. Ms. Love has served as Adjunct Professor and/ or Guest Lecturer at Manhattanville College, Barnard College and Sarah Lawrence College, Smith College, University of Florida State University. She has currently joined forces with Marjani Forte and has co-created a collaborative collective- LOVE|FORTE the collective.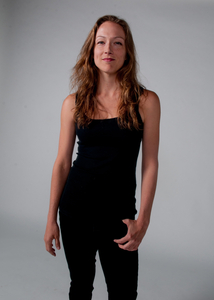 Catherine Cabeen: March 31-April 2, 2015
Arts Triangle
Catherine Cabeen, MFA, is a dancer, choreographer and teacher based in New York City. She has received choreographic commissions from On the Boards, the Seattle Art Museum, and Donald Byrd's Spectrum Dance Theater in Seattle, the Visa2Dance Festival in Dar Es Salaam, Alsarab Dance Troupe and the Lebanese American University in Byblos Lebanon, Moving People Dance Theater in Santa Fe, and Pig Iron Theater Company in Philadelphia, among others. The New York Times has called Cabeen's Hyphen, "highly kinetic, complex... visually exquisite," and "beautifully performed." The New York Times, May 13, 2011.
Cabeen founded Hyphen in 2009, to explore how interdisciplinary research and collaboration can be used to build new movement vocabularies. In the last six years Hyphen has shown work throughout the continental United States and in Dar es Salaam, Byblos, Belfast, Cork, and Vieques PR. Cabeen has received support for her work from the Seattle Office of Arts and Cultural Affairs, 4 Culture, The Washington State Arts Commission, the National Performing Network Creation Fund, The Bernstein Foundation, and generous individual donors. Cabeen was a finalist in The A.W.A.R.D. Show! Seattle: 2009. During the summer of 2011, she was Emerging Choreographer at Bates Dance Festival.
Cabeen currently performs in her own work, and with Richard Move. She is a former member of the Bill T Jones/Arnie Zane Dance Company (1997-2005), and the Martha Graham Dance Company, among others. Cabeen is also an Assistant Professor of Dance at Marymount Manhattan College.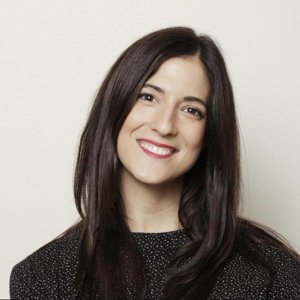 Mary John Frank: February 23-27, 2015
Mary John Frank is a choreographer and filmmaker creating dance for film, commercials, the web, and stage. Recent works include directing content for New York City Ballet's spring season and choreographing content for brands including Bonnaroo, American Apparel, and Sony. Her dance film works have been screened at film festivals in the U.S., Europe, and Asia. In 2011, Mary John received Panavision's New Filmmaker Grant and directed, choreographed, and wrote her first film, EINSTEIN'S DANCE. The film received festival recognition and awards including Best Film Direction at the Women's Independent Film Festival in Los Angeles. Before creating dance on camera, Mary John spent seven years working in film production and acquisitions in Los Angeles for studios including Lionsgate, Paramount, and Warner Bros. She has also served on panels at the South By Southwest Film Festival and was a judge for the screenplay competition and the feature film competition at the Austin Film Festival. Mary John is based in New York and she hopes to continue directing, creating movement, and partnering with brands to create memorable content.
2014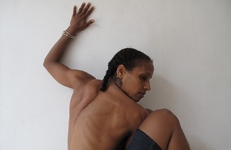 Nia Love: May 12-24, 2014
Summer Dance Intensive
Nia Love earned her M.F.A. in Dance with distinction from Florida State University in Choreography and her BFA in Theatre Directing from Howard University. Nia has performed and produced over 30 choreographic works from New York to California and Accra to Paris. She trained in Cuba with Alicia Alonzo in ballet, Japan with Min Tanaka in Butoh, and with King Osei Tutu II in the traditional Court dancing of Ghana. Love served as Associate Director and Artist consultant for the seven-time award winning Documentary film Bringing in da Spirit, a look at African-American midwives from the turn of the century to the present, and is presently associate producer for Lou.Production- Filmworks. Nia Love is a two-time award recipient of the prestigious Fulbright Fellow Award for research and teaching in Ghana for 2000-2002. Presently, her work has been showcased at Sadler's Wells (London, England), The Joyce Theater, Brooklyn Academy of Music, Central Park's Summer stage, Dance Theater Workshop, Symphony Space and Dancenow Festival. Ms. Love has served as Adjunct Professor and/ or Guest Lecturer at Manhattanville College, Barnard College and Sarah Lawrence College, Smith College, University of Florida State University. She has currently joined forces with Marjani Forte and has co-created a collaborative collective- LOVE|FORTE the collective.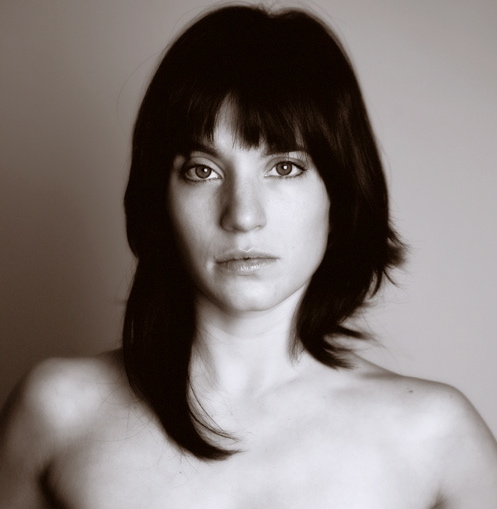 Kira Blazek: March 17, 2014
Kira Blazek is a dancer, teacher, and choreographer. Her classical training began at the Houston Ballet Academy, under the direction of Clara Cravey and Steve Brule. Blazek went on to receive a BFA in Modern Dance Performance from the University of Oklahoma. She then joined Hubbard Street 2 (Chicago, IL) and toured extensively in the U.S. and Germany, dancing works by Robert Battle, Christian Spuck, Edward Liang, Julian Barnett and Amy Raymond among others. Blazek then relocated to New York and immediately began dancing for Douglas Dunn & Dancers, becoming both rehearsal director and assistant to Douglas. While in New York, she also performed for Christopher Williams, Pilobolus Creative Services, Nicole Wolcott, and Shen Wei Dance Arts. In 2009, she was invited to dance in the US premier of SHOT, created by Anoukvandijkdc (Netherlands). She eventually became one of four Americans certified to teach Countertechnique, a contemporary dance technique developed by Anouk van Dijk. Blazek has since led classes at Dance New Amsterdam, Princeton University, San Jacinto College, Maine Island Dance Festival, Hope Stone Dance, CalArts, and currently at the University of Oklahoma. As a choreographer, Blazek has presented works at New York venues such as Galapagos Arts Space, Dixon Place, Elizabeth Dee Gallery, and Danspace St. Mark's Church. She was featured in the music video for 'Lazuli' by Beach House, and has worked in collaboration with Ryan McNamara and Jack Ferver in various projects blending performance art and dance. She was an artist in residence at the Robert Rauschenberg Residency where she created a trio, Zorya, using her own visual artwork as backdrops for the piece. In the summer of 2013, she set a commission on the Florida based company Fuzion Dance Artists, directed by Leymis Wilmott. Blazek recently collaborated with Hartel Dance Group at Oklahoma Contemporary Arts, where she also presented a solo, Banksy My Warhol.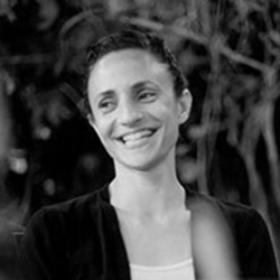 Rachel Bernsen: February 17-19, 2014
Rachel Bernsen is an independent dance artist, dance educator and certified teacher of the Alexander Technique based in New York City and New Haven, CT. She is one part of Quartet Collective, investigating improvisational practices and interdisciplinary possibilities with dancer and choreographer Melanie Maar and composer/performers Taylor Ho Bynum and Abraham Gomez-Delgado. Her latest work After the Meadow, Before the Forest is a collaboration with composer Carl Testa and the vocalists Anne Rhodes and Jean Carla Rodea. She has collaborated extensively on multiple projects with Ho Bynum including two recent dance works Corridor (2011) and Glimmer Glint Glisten (2010). Rachel is also currently performing with composer Anthony Braxton in his interdisciplinary Pine Top Aerial Music project, and will be choreographing his opera Trillium J in the spring of 2014. She has also worked with composer and bagpipes player Matthew Welch, and collaborated on numerous projects with Testa and Rhodes including User (2010) and Unicorns Were Horses (2009). Rachel was a participating artist in the World Performance Project's Think Jam: Improvisation Across Disciplines, a symposium on improvisation at Yale University. She is a multiple year recipient of the Mayor's Community Arts Grant from the city of New Haven (11/12 & 12/13), a 2007 NEA Honorary Fellow at the Djerassi Resident Artists Program, and was a 2005/06 Dance Theater Workshop Fresh Tracks artist-in-residence.
In NYC her work has been shown at The Austrian Cultural Forum's Moving Sounds Festival, Arts For Art, Danspace Project, Dance Theater Workshop, Roulette, The Chocolate Factory, The Vision Festival, Issue Project Room, Movement Research Spring Festival, Catch! Performance Series, The Poetry Project, The NOT Festival, Dixon Place, Jalopy Theater, ArtSpace New Haven, and Movement Research at the Judson Church. Rachel has also presented projects internationally at The Free Music Festival in Antwerp, Belgium; Vienna, Austria; Amsterdam,The Netherlands; Bologna, Italy, and in Cologne and Kassel Germany.
Rachel is the founder of the performance space and movement laboratory, The BIG ROOM in New Haven, CT and curator of its interdisciplinary performance series, Take Your Time. The series' debut in May 2010 was profiled in the New York Times and received an overall Best of 2010 mention in the New Haven Register.
As a teacher of Alexander Technique and contemporary dance, Bernsen has been a guest artist at Yale University, Wesleyan University, and Connecticut College. She is on faculty at Movement Research, and recently traveled to Russia as a teaching artist for the Moscow Dance Agency Tsekh Summer Dance Festival. She is part-time faculty in the dance dept. at The Educational Center for the Arts (ECA), an arts high school in New Haven, CT. Rachel also maintains a private practice in the Alexander Technique. From 2009-11 she served on the board of the American Society for the Alexander (AmSAT), and currently is on the board of Elm City Dance Collective (ECDC).
From 2002 to 2006 Bernsen performed and toured with the performance art group and recording artists Fischerspooner. She has also performed with Emily Coates, RoseAnne Spradlin, Juliette Mapp, Sam Kim, Risa Jaroslow and Dancers, Urban Bush Women, and Minneapolis based artists Morgan Thorson, Wynne Fricke, and Leah Nelson.
Bernsen is a contributor and former managing editor of the Movement Research Performance Journal (MRPJ) and has written for the AmSAT News. She holds an MFA in Dance from New York University Tisch School of the Arts, and a BA in English Literature from Macalester College.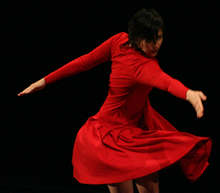 Andee Scott
Andee Scott is an interdisciplinary artist, with a primary focus in dance.
As a choreographer, Ms. Scott's areas of interest include technology, site-specific, design, and aerial work. Her most recent major piece,Light, Interrupted, explored and exploited the relationship between light, technology, and dance. Her research is concerned with indicating a different relationship with space and light, where space is made tangible, and light is made visible. Her recent choreography,The Shape of White, involved dancers performing in and around trees, tunnels, and water, projecting images of birds on and in tunnels and snow, and Portrait was an aerial work in four parts, with a section that adapted the romantic ballet Les Sylphides to a wall. Currently, she is developing Silo/Solo, a full-length work to be performed and filmed in a silo, investigating ideas of frontiers and boundaries through movement, video, text, and light. Initial work on the project was developed during a residency at the Djerassi Resident Artists Program in the fall of 2011, and she performed a video section, Walking The Line, as an invited guest at CORD's Meanings and Makings of Queer Dance Conference at The University of Michigan at Ann Arbor this past spring.
As a performer, she curated and performed Woman's Work: Reconstructions of Self, a solo dance project in which she invited 5 international choreographers to create solos for and with her. Choreographers included Lenka Flory of Deja Donne (IT), Jeanine Durning (NY), Claudia Lavista of Delfos Contemporary Dance (MX), Lee Kyung-Eun of Lee K. Dance (S. KOR), and Elizabeth Gillaspy (TX). "Woman's Work" premiered in the Fuse Box Festival in Austin, TX and received numerous awards including Outstanding Dance Concert and Outstanding Dancer. She has subsequently toured works from the project in the US, Italy, and Mexico. Ms. Scott has been a member of Sharir+Bustamante Danceworks, Blue Lapis Light, and Michael Foley Dance, and has performed with David Dorfman Dance and AlienNation Co., under the direction of Johnanes Birringer.
Ms. Scott has conducted residencies and taught master classes nationally and internationally and has been on faculty at the University of Texas at Austin and the American Dance Festival in Durham, NC. At USF, she teaches modern technique, choreography, and BFA projects. She holds an MFA in Dance and Related Arts from Texas Woman's University, and degrees in Dance and German from The University of Texas at Austin.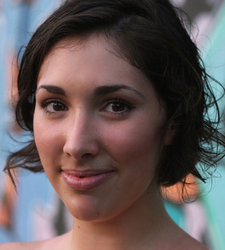 Amy Morrow
A native of Fort Worth, TX, Amy Morrow graduated from the inaugural Gaga Teacher Training Program. Her first Gaga experience was with over 200 international artists in a 111-year-old gymnasium at the American Dance Festival in the summer heat of Durham, NC. Amy graduated with a B.F.A. in Dance with Honors from Belhaven University, Jackson, Mississippi. Representing the Visual Arts and International Relations departments, she performed at the Krannert Center for Performing Arts, Thalia Mara Hall, Ferst Center for the Arts, and E.J. Thomas Performing Arts Hall among others. In collaboration with Jesse Zaritt, Amy presented her senior thesis, Contextualizing Art Cross-Culturally, to diverse audiences in unconventional venues. She performed as a guest artist for the International Ballet Competition, studied Nikolais/Louis technique with Ririe-Woodbury Dance Company, and directed educational outreaches/benefit performances across Texas. Working for the American Dance Festival's 2009 and 2011 seasons, she served international choreographers, musicians, critics, production artists, and teachers. Currently, Amy travels and teaches Gaga, ballet, and Indian dance forms across the States, India, and Israel.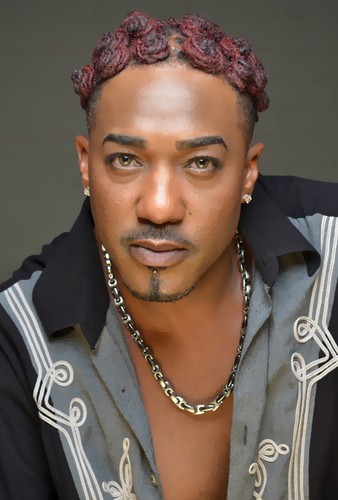 Allyne D. Gartrell
A native of Atlanta, GA, Allyne D. Gartrell brings twenty five years of experience to the art of dance. A graduate of the Dekalb Center for the Performing Arts in Atlanta. Allyne also attended Florida A&M University and Florida State University where he excelled in Instrumental Music and Dance. As a dancer, Allyne has worked with Joel Hall Dance Theater, Ballet Wisconsin, City Ballet Theatre and for seven years he was one of the Lead Male Dancers for the Internationally known Dayton Contemporary Dance Company, where he served as Company Instructor and Rehearsal Director for DCDC II. While at DCDC, Allyne performed ballets of Alvin Ailey, Donald McKayle,Talley Beatty, Ulysses Dove, and Donald Byrd to name a few. His Broadway credits include; the Wiz, A Chorus Line, Sophisticated Ladies, and his most notable performance as Crown in the National Touring Production of Porgy & Bess. Allyne also served as Assistant to the Tony Award Winning Choreographer Hope Clark for the production of Porgy & Bess which premiered at the Kennedy Center for the Arts.
Over the past decade Allyne has worked as Principal Male Dancer, Rehearsal Director and Resident Choreographer for the Dallas Black Dance Theatre. In 2006, Allyne became Director of DBDT II, Dallas Black Dance Theatre's 2nd Touring Company. Allyne is a highly recognized Master Dance Instructor in the country-known for his high energy, & physically demanding jazz and modern classes. His pulsating choreography has been featured on several dance companies and Universities including Dallas Black Dance Theatre, DBDT II, Milwaukee Dance Connection, Dayton Contemporary Dance Company, Morgan State University, Spelman College, City College of San Francisco, and Grambling State University. In 2006 Allyne choreographed Primary Movements; a contemporary ballet in collaboration with the Dallas Symphony Orchestra, with original scoring by classical composer Jonathan Bailey Holland. Primary Movements became the official kick-off for Dallas Black Dance Theatre's 30th Anniversary Celebration.
In 2000, Allyne founded the Arts Unlimited Project, a non-profit multicultural organization, focused on the preservation of the art of dance and African American culture in the city of Milwaukee. In 2004 Allyne was recognized for his contribution to at risk youth in the mid-west by Senator Russ Feingold, and was awarded the 2004 AKA Trail Blazer Award for Outstanding Community Service. Currently Allyne is a member of the International Association of Blacks in Dance, National Performing Arts Guild, and for the past ten years he has serves as Scholarship Chairman for the Black College Dance Exchange, a coalition of Historically Black Colleges and Universities. Most recently Allyne was inducted into the 2009 Presidential Edition of Who's Who in the Arts, awarded the Dallas Black Dance Theatre 2009 Artist Award, and in December of 2009 Allyne was featured in Dallas Modern Luxury Magazine as one of The New Iconoclasts for 2010 and was awarded the 21011 Phoenix Award by Mayor Kasim Reed of Atlanta.
Page last updated 8:07 AM, June 8, 2022