Doctoral Cohort News
2018 Doctoral Cohort in Dance
Brenda Austin
Brenda Austin's research explores staged performance during the Cultural Revolution in China (1966-1976), and specifically, the opera-ballets comprising two of the Eight Model Plays overseen by Jiang Qing. Her original translation of one of these model operas, The Red Lantern, was published in Xiaomei Chen's (ed.) Columbia Anthology of Modern Chinese Drama (Columbia University Press). She holds a Bachelor of Arts in East Asian Studies from Hamilton College and master's degrees from the University of New England, The University of Minnesota, Twin Cities, and Syracuse University. A Fulbright-Hays group fellowship recipient, she has studied and traveled extensively throughout China since the early 1990s and has completed intensive Chinese language and culture training at the Capital University of Economics and Business (Beijing, ACC), Beijing Language & Culture University, Fudan University, East China Normal University, and Yunnan University.
Melinda Buckwalter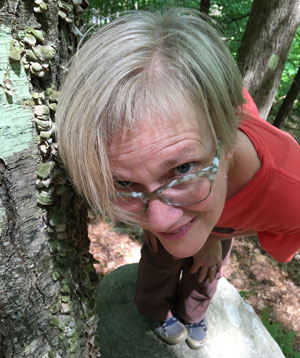 Dance writer and movement researcher Melinda Buckwalter is the author of Composing While Dancing: An Improviser's Companion (University of Wisconsin Press), which explores the improvisational strategies of twenty-six pioneering contemporary dance artists. She is co-editor of Contact Quarterly, an artist-made and reader-supported nonprofit journal of dance and improvisation. Over the years she has taught dance in a variety of settings and venues, including in higher education at Cornell University, New York, where she earned her BA in physics; Bennington College, Vermont, where she received her MFA in dance; Wesleyan University, Connecticut; and, most recently, Bates College, Maine. Her courses include anatomy and kinesiology, writing about dance, improvisation, and composition. A co-curator of the SEEDS festival of arts and ecology at Earthdance in Western Massachusetts, Melinda researches and writes about contemporary place- and land-based dance making. As a Fulbright award postgraduate student, she received an MA in dance anthropology at the University of Roehampton, London. She is also the proud mother of the dance cartoon strip Mavis and Bunhead, which you can find at melindabuckwalter.wordpress.com along with her points of view on dancing.
Albert "Adel" Delgado
Adel Hernandez is a Queer Chicanx dance-based performance artist. Adel has performed and set choreographic works at Dixon Place Theatre, NYU 80WSE Gallery, Gibney Dance Center in New York City, New Mexico University for the American College Dance Festival, and in San Antonio, Texas at Jump-Start Theater and on the Northwest Vista College Repertory Dance Ensemble. They also performed in the works by Sokolow Theatre Dance Ensemble, Movement Research Artists' David Thomson and Joanna Kotze at The New School, and in San Antonio for SpareWorks.dance. They received an MA in Performance Studies at New York University, a BA double majoring in Theater, and The Arts concentrating in Dance at Eugene Lang College of Liberal Arts at The New School. Their research interests explore memory as performance, choreography, queer and feminist theory, gender and sexuality, affect theory, dance studies, and queer nightlife.
Kim Gadlin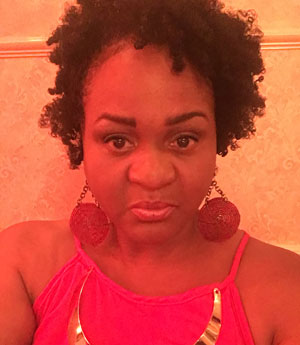 Kim has been with the Pomona College Theatre and Dance Department for the past 16 years and is a new faculty member at The California Polytechnic University, Pomona (Cal Poly Pomona) in the Theatre and New Dance Department. She has danced with the Philadelphia Dance Company (Philadanco!), The Joseph Holmes Dance Theatre of Chicago, and was an Alvin Ailey Merit Scholarship Recipient. Her training in dance streams from several modern dance techniques including, Dunham, Graham, and Horton of which she also teaches. In addition, she has studied African Brazilian and Cuban Dance, Ballet, and West African dance forms. She has worked with many renowned artistic directors, teachers and choreographers such as Mr. Ailey, Joan Myers Brown, Joseph Holmes, Milton Myers, Talley Beatty, Denise Jefferson, Karla Maxwell, Harriet Ross, Randy Duncan, Joel Hall, and Tommy Gomez. She is currently the co-founder of D.Ancestors the Dance Collective, and the director of dance for the Inland Conservatory for the Performing Arts in Ontario, CA. Kim is the former Acting Assistant Dean with the Office of Black Student Affairs (OBSA) at the Claremont Colleges where she co-created ASHE' The Dance Collective. She holds a Masters in K-12 Administration with an emphasis in Dance Education from Claremont Graduate University and Bachelors in Dance from Pitzer College and she is interested in pursuing a certification in Dance Movement Therapy after completing the Ph.D. Kim's research focuses on how dance departments and programs in the United States prepare dance majors for life post-graduation, history of higher education, and the history of dance in higher education.
Aadya Kaktikar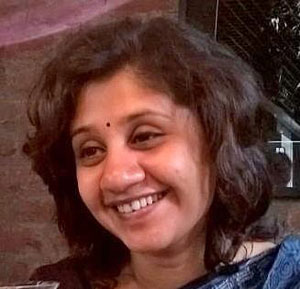 Aadya is an Odissi dancer and a dance educator. She is the author of Odissi Yaatra, which captures the process of classicization of Odissi through Guru Mayadhar Raut's life and work. An Assistant professor at the Department of Arts and Performing Arts at Shiv Nadar University India, Aadya's work centers on exploring traditional methodologies of dance training in the contemporary education spaces. Working at the cusp of dance studies and education, her research and teaching focuses on expanding and extant discourses and practices around traditional Indian dance forms.
Tanya Keller
Tanya Keller and her family live in Shenzhen, China, where she is the Teaching Director for Sufei International Ballet, the largest pre-professional ballet school in southern China. She is also a mentor/tutor for the Certificate in Ballet Teaching Studies for the Royal Academy of Dance. Tanya's research interests include teaching practices in diverse cultures, dance and the aging female, and large group movement practices.
Loretta Livingston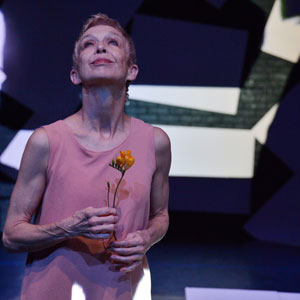 Loretta's BFA in Dance is from the interdisciplinary experimental arts environment of California Institute of the Arts (CalArts) in southern California. Prior to accepting a professor position in the Department of Dance, Claire Trevor School of the Arts, at the
University of California, Irvine, Loretta was a touring dancer in Bella Lewitzky's international dance company; directed her own ensemble, Loretta Livingston & Dancers, in Los Angeles; and worked as a guest artist nationally and internationally for
several decades. Since 2003, Loretta focuses on working as an independent artist engaged in international collaborative performance projects. She is a founding member of the Seoul, Korea-based ING Improvisation Performance Group, with members based in Seoul, Paris, Kuopio/Finland, Honolulu, and Los Angeles.

Research interests: Movement as a vehicle for consciousness, the pleasure of practice, creativity in the everyday, integration of Zen Buddhist philosophy and research methods, studies of experimental dance artists who create eclectic practices across disciplines, studies of dance artists who test and integrate the role of wild nature in their movement practices.
Mara Mandradjieff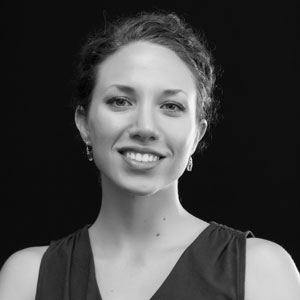 Mara Mandradjieff received her B.A. in English Literature and her M.Ed. in English Education at the University of Pittsburgh. Once graduated, Mara remained at Pitt as a part-time faculty member, in addition to her involvement with Point Park University. She has taught at Kennesaw State University and currently teaches at Emory University. Mara has presented research internationally in Portugal, England, and Switzerland with publications in Text &Performance Quarterly, Dance Chronicle, and a collaborative piece in the Journal of Dance Medicine & Science. Her dissertation takes a posthumanist, feminist look at doll ballets from the mid-1800s to the present day.
Research Interests: Gender and Sexuality Studies, Posthumanism, Object Oriented Ontology, Performance Studies, Ballet Culture and History, Eating Disorders and Body Dysmorphia, Dance Pedagogy, Body and Disability Studies, and Twentieth-Century Continental Philosophy
Emily Morgan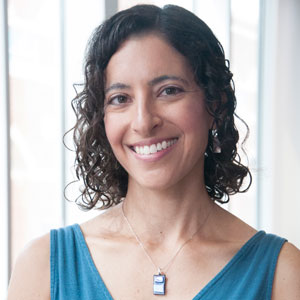 Emily Morgan is a teacher, dancer, choreographer. She has performed and presented her work throughout the United States, and in Austria, Barbados, and Mexico. Emily has taught at Winthrop University, the University of Texas, El Paso, El Paso Community College, the University of North Carolina, Greensboro, Elon University, the North Carolina Governor's School, and at a high school in Winston-Salem, NC and is now the director of dance at Colorado State University. Emily holds an MFA in dance from UNC Greensboro and a BA in dance from Denison University in Ohio.

Research interests: community dance, immersive/interactive dance, site-specific dance, pedagogy, feminism, interdisciplinary, collaborative teaching and performance
Denise Purvis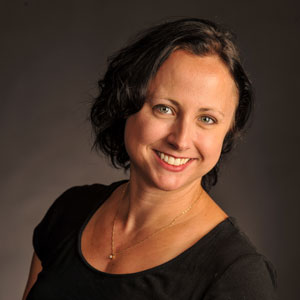 Denise Purvis, MFA is a dance educator dedicated to somatic approaches to dance technique and self-healing. Certified in the Bill Evans Method, Purvis is currently engaged in Eastwest Somatics Institute's Shin Somatics certification program, as well as completing coursework for a PhD in Dance at Texas Woman's University. Purvis is the modern dance specialist at Appomattox
Regional Governor's School and adjunct instructor at Virginia State University in Petersburg, VA. She published several articles in the Journal of Dance Education, and is most recently published in the Journal of Dance and Somatic Practices. Past experience includes serving as dance education specialist at Southern Utah University, and directing the dance program for the Chesterfield County Specialty Center for the Arts at Thomas Dale High School in Chester, VA. Additionally, she served terms on the board of the Utah Dance Education Organization and the Cedar City Utah Arts Council.
Anisha Rajesh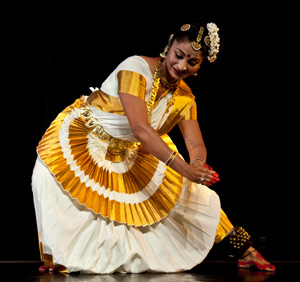 Anisha Rajesh is trained in Indian dance forms Bharathanatyam, Mohiniyattam, Kathakali and Carnatic music. She is the founder and artistic director of Upasana Performing Arts Center, Houston, Texas, where she trains students in Bharathanatyam and Mohiniyattam. Anisha as a dance educator combines and connects the vigor of theory and practice in the artistic process of teaching and learning dance as a discipline. She is a recipient of the Natyajyothi award from Njeralathu trust in Kerala, India. Other awards include the best actress award in Kerala University Drama festival and the Best Dancer and the All-round award at Inter-University Arts festival of the training Colleges of Kerala.
Her research in dance at Texas Woman's University focuses on the practice and pedagogy of Mohiniyattam dance from Kerala connecting the form with other disciplines including Sociology, Anthropology, Critical studies, Historiography and Cultural studies.
Iquail Shaheed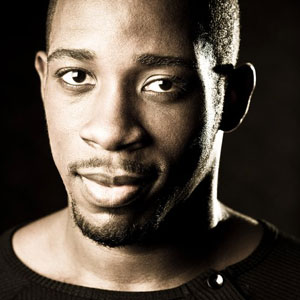 Iquail Shaheed has been described in reviews as "a perfect example of his generation of male dancers... Technically superb and artistically infallible." He received his Bachelors of Fine in Ballet from the University of the Arts and a Master of Fine Arts in Choreography from Purchase College - SUNY. He has performed in the companies of Ronald K Brown/ Evidence, Fred Benjamin Dance Company, The Metropolitan Opera Ballet, Compagnie Thor in Brussels Belgium; on Broadway in Disney's The Lion King, Maurice Hines' Hot Feet , Bill T. Jones's Superfly, as well in films directed by Julie Taylor and Oprah Winfrey. Concurrently, Mr. Shaheed serves as a professor at Goucher College, The Ailey School, Dance Theatre of Harlem and NAISDA Dance College in Australia. He is a trustee at Dance USA and the International Association of Blacks in Dance. He is the founder of DANCE IQUAIL and has received for major grants from the Pew Center for Arts and Heritage and National Endowment of the Arts amongst many others.
Laura Smyth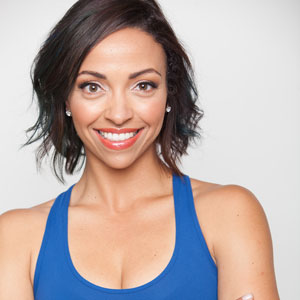 Laura Ann Smyth holds a BA from the University of Calgary in Sociology, a Certificate in Journalism from Mount Royal University and an MFA in Dance from the University of California, Irvine. Smyth resides in Seattle, WA where she is an Assistant Professor of Dance at Cornish College of the Arts. Smyth has a passion for the preservation and dissemination of jazz dance within the academy and actively pursues any choreographic or performance opportunity where jazz dance or jazz
informed movement is featured.
Research Interests: jazz dance, hip-hop, race and pedagogy, dance as rhetoric, codification, pop culture and dance forms from the African Diaspora in the academy.
Mila Thigpen
Andrew Wass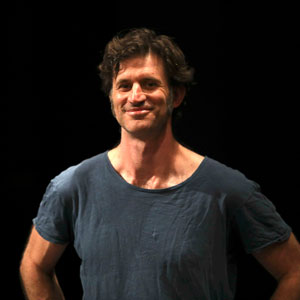 Andrew Wass received his Bachelor's of Science in Biochemistry and Cell Biology with a minor in German Literature
from the University of California, San Diego. His MA in Solo/Dance/Authorship is from in the Inter-university Center for
Dance in Berlin, Germany. Currently, he is a freelance choreographer, dancer and yoga teacher in Berlin.
Research Interests: the theoretical relays between solo, weighted, and ensemble dance practices, applying concepts
from philosophy, phenomenology, and cognitive science to reveal more potential within and understanding of
improvised dance practices.
Lyn Wiltshire
Andrea Woods Valdés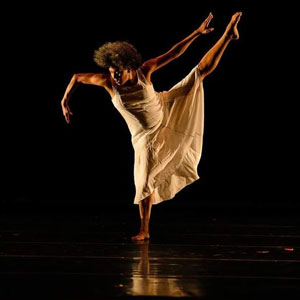 Andrea E. Woods Valdés hails from Philadelphia PA. A longtime resident of Brooklyn, now residing in Durham, NC, Woods Valdés is an associate professor of dance at Duke University and former member of Bill T. Jones/Arnie Zane Dance Company. Her research centralizes dance in lives, self-representation and knowledge making of African and Caribbean Diasporic Black women relating to the intersections of people places and events that connect us to one another and the communities and worlds we inhabit. Woods Valdés holds and MAH in Caribbean Cultural Studies from SUNY Buffalo and an MFA in dance from Ohio State University. www.souloworks.com
May 2018 Doctoral Cohort Graduates
Robin Conrad
Robin Conrad is a Los Angeles based teaching artist, concert and commercial choreographer and emerging dance scholar with a career spanning a broad spectrum of dance experience, including choreographing for film and television; teaching as an associate professor; developing social justice projects as an artist-in-residence at the Skirball Cultural Center; and, presenting work at conferences and festivals worldwide. Robin is a Doctoral Candidate in Dance at Texas Woman's University and holds an M.F.A. in Choreography from the California Institute of the Arts (CalArts). She is certified to teach Pilates, yoga, and Gyrokinesis Level One Foundations.
Research Interests: interrelationality (intercorporeity, intersubjectivity, affect) among moving/dancing bodies, languaging the body/movement, alternate knowledge systems
Melanie Van Allen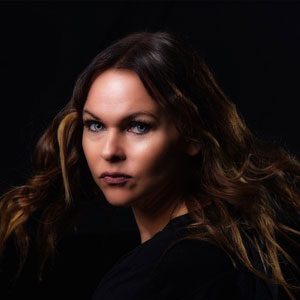 Melanie Anastacia Van Allen (ABD, MA, MFA) is a New York City-based choreographer, dancer, educator, and emerging scholar of dance. She is currently a doctoral candidate in the Dance Studies Ph.D. program at Texas Woman's University. Melanie holds a Master of Arts in Interdisciplinary Studies from the Draper Program of Social Thought at New York University and a Master of Arts in Performance Studies from the Tisch School of the Arts at New York University. Melanie also holds a Master of Fine Arts in Dance Choreography and Performance from the University of Michigan, where she was awarded the Julian and Vera McIntosh Memorial Fellowship Award. Melanie also holds a 200-hour yoga certification from Pure Yoga in New York City.
Research Interests: Her scholarly endeavors encompass her passion for dance and choreography by investigating intersections between the practical and theoretical, with an interest in performance studies, cultural studies, theoretical choreographic research, dance ethnography, electronic music and dance culture, Indigenous dances of Bolivia, and interdisciplinary methodologies of research and performance.
Page last updated 4:05 PM, October 18, 2019