Doctoral Cohort News
Announcing the New 2016 Doctoral Cohort in the Department of Dance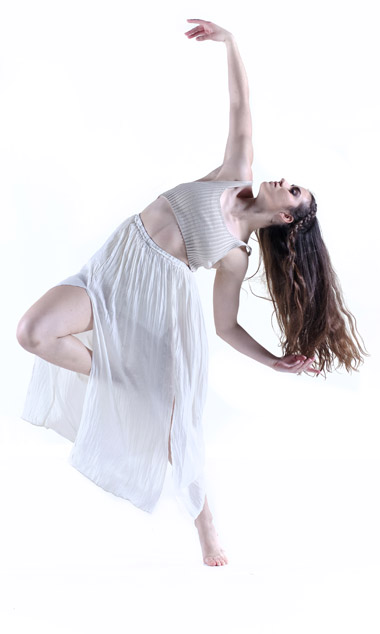 Kimberly Gadlin's research explores how dance performances might stimulate kinesthetic empathy between dancers and audience members. In addition, she is interested in how this simultaneous connection is noted and described when felt between performers and audience. She has been teaching dance at Pomona College for the past 14 years and is currently completing a certification in Dance Movement Therapy and a Master's of Psychology. Kimberly holds a Masters in K-12 Education with an emphasis in Dance Education from Claremont Graduate University and a Bachelor's in Dance from Pitzer College. She was a principle dancer with The Philadelphia Dance Company (Philadanco) and The Joseph Holmes Dance Theater of Chicago.
Tanya Keller studied at the Royal Academy of Dance in London, England, where she earned her BA (Hons) in Dance Education and Master of Teaching Dance. Mrs. Keller is also a Registered Teacher with the Royal Academy of Dance and a professional member of the National Dance Education Organization. She has been the Director of Keller Academy of Performing Arts for 17 years. Many of Mrs. Keller's students have gone on to attend and earn scholarships to prestigious ballet schools such as Houston Ballet and Gelsey Kirkland Academy in New York. Mrs. Keller's primary research interests include dance pedagogy and the relation to dance as an art form, the significance of practice and the artist/educator divide. She currently teaches in Shenzhen, China, where she sits as ballet headmistress for Sufei Art Education.
Celeste Lanuza founded Celeste Lanuza Dance Theatre, and has been invited to perform in international festivals such as Laguna Dance Festival among others. She received her MFA in Dance Choreography (UC-Irvine) and BFA in Dance (University of the Arts), and has taught and performed in countries throughout North and South America, Asia, and Europe. She currently performs, and is restaging choreographic works by Donald McKayle while teaching as a Guest Lecturer at San Diego State University and SDSCPA. Her research interests include how social, political, economic, events change aesthetics of flamenco, its evolution embodying contemporary dance, and the roles of performers and choreographers in shaping discourse.
Denise Purvis, MFA, is Artistic Director of Shifting Velocity Dance Company in Cedar City, UT as well as Assistant Professor of Dance and Dance Education Specialist at Southern Utah University. From 2008 until 2012, Purvis danced with Starr Foster Dance Project in Richmond, VA, and she has consistently worked with various free-lance choreographers since 1999. A strong advocate of the arts and arts education, Ms. Purvis serves on the boards of the Utah Dance Education Organization and the Cedar City Arts Council. Her research interests include the multiplicity of learning and teaching styles accessible through dance in general and dance integration in both Guatemala and the United States in particular.
Iquail Shaheed, as director of Dance Iquail, has choreographed more than 35 works garnering support from the National Endowment of the Arts and Pew Center for Arts and Heritage. He teaches throughout America, Australia, Africa, the Caribbean, and Europe, including The Ailey School and Dance Theatre of Harlem. Concurrently, he serves as an Assistant Professor of Dance at Goucher College. His scholarship interest surrounds a folkloric and cultural investigation of the African American community coupled with a qualitative and quantitative analysis of their marginalization historically, racially, and socioeconomically.
Learn more about past doctoral cohorts here.
Page last updated 9:59 AM, September 29, 2016