Special ed grad opened speech clinic in native Zambia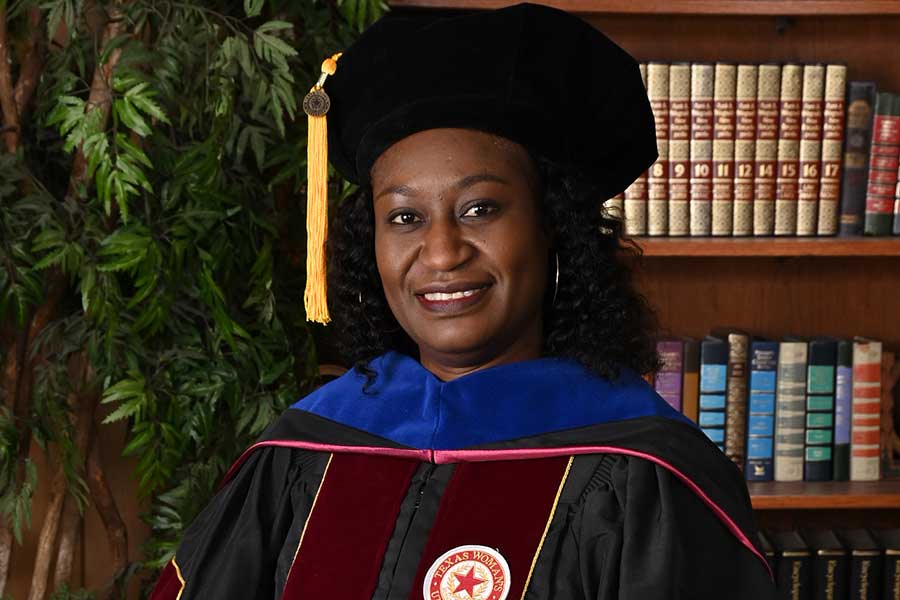 Muchinka Peele earned a PhD in Special Education with an emphasis in communication sciences.
Muchinka chose TWU after faculty in the Communications Sciences and Oral Health department traveled to her native Zambia to teach courses in speech therapy. Inspired by the professors and training, Muchinka was looking to find a university that could provide the knowledge and skills to start a speech pathology program in Zambia, and TWU did just that.
Zambia has a great need for speech pathologists. With a background in physical therapy, Muchinka was inspired to pursue speech therapy to help Zambia train its own speech pathologists to help children and adults effectively express their needs and wants despite their communication disorders.
Muchinka has opened the first speech therapy clinic in Zambia and wants to bring speech pathology to clinics, hospitals and schools across the country. In addition, she is helping to start a university degree in speech therapy in Zambia to help the country grow its own speech pathologists.
Media Contact
Matt Flores
Assistant Vice President, University Communications
940-898-3456
mattflores@twu.edu
Page last updated 10:25 AM, December 16, 2022