COPE Research Talks
As part of ongoing efforts to promote research culture and inclusive excellence, the College of Professional Education introduces COPE Research Talks — an opportunity for COPE faculty to present research to each other in a casual, brown-bag setting.
Encourage collegiality and build camaraderie as you support other faculty. Be part of exchanging new ideas while grabbing lunch. See what fellow faculty are presenting and look for an opportunity to present yourself.
All sessions take place in Stoddard Hall 202-A. Must be registered to receive lunch.
For questions or to present in the future, contact Maria Peterson-Ahmad.
Speaker Lineup
September 15, 2022 - 12 p.m.
Randa Keeley, PhD
Assistant Professor - Special Education
Teacher Education
Cultivating Inclusive Practices Through Simulated Learning Experiences and Video Analysis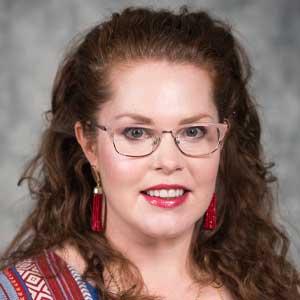 October 25, 2022 - 12 p.m.
Alexandra (Ale) Babino, PhD
Associate Professor
Literacy and Learning
Radicalizing Reflexivity in Educational Research: Principles and Examples
November 29, 2022 - 12 p.m.
Kristen Becker, EdD
Assistant Professor
School of Library and Information Studies
Continual Evaluation and Improvement using Becker's EPIC-SCREAM Framework
Page last updated 2:09 PM, November 7, 2022