June/July 2023
June/July 2023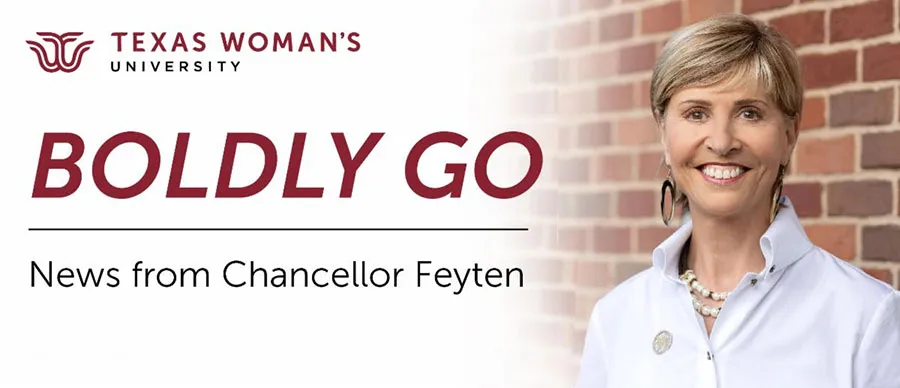 Even in summer's wilting weather, university's impact grows
Dear Friends,
Despite the distraction of blistering heat this summer, our university community has been pressing forward, demonstrating its unwavering commitment to education, research and service — and its impact can be measured regionally, nationally and globally.
---
TWU's Stewart launches biliteracy program to aid Ukrainian refugees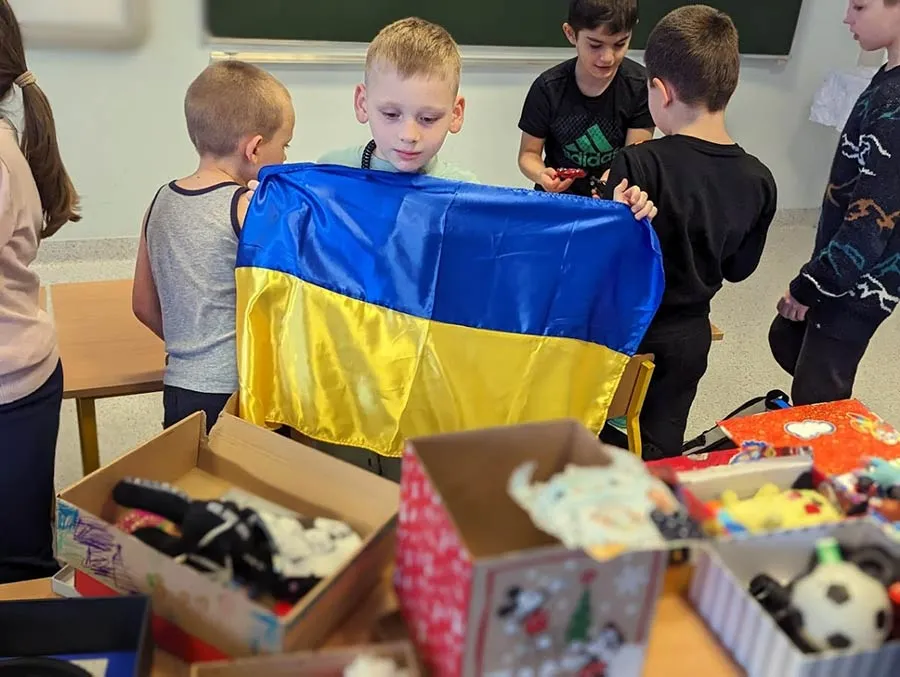 The war in Ukraine has caused an estimated 13 million refugees to flee into adjacent Poland, among them many women and children. Those children, who primarily speak Russian or Ukrainian, are now being taught in schools where Polish is the dominant language. Assistant professor Mandy Stewart, PhD, a faculty member in Texas Woman's Literacy and Learning department, has partnered with Barbara Muszyńska, PhD, a Fulbright Scholar from Poland who visited TWU last year, to provide online professional development in biliteracy to three Polish teachers focusing on Ukrainian refugee students. Stewart is using some of her own research in biliteracy, specifically involving immigrant or refugee children, to provide skills to the teachers that will help preserve cultural identity in the Ukrainian children as they continue to learn on foreign soil. The professors will share their research in Polish and English to extend its impact across Poland and beyond.
---
Nursing researcher Woo aims to reduce preterm births in Black women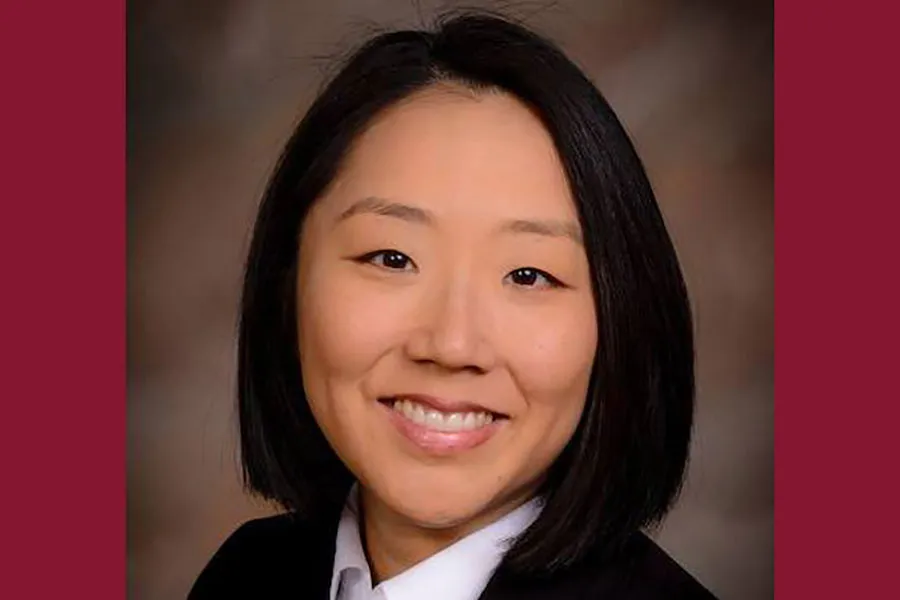 Preterm birth remains a significant factor for infant mortality in the United States, and Texas is ranked low compared with other states at providing adequate reproductive care – particularly for Black women. In fact, Black women in the United States are more than 1.5 times at greater risk for experiencing preterm birth than their non-Hispanic white counterparts. But Texas Woman's assistant professor Jennifer Woo, PhD, is aiming to change that. Woo, a nursing faculty member and researcher, was awarded a $393,000 training grant from the National Institute of Minority Health Disparities to better understand causes of preterm birth in Black women. A variety of factors, including access to health care, psychosocial issues and nutrient deficiencies such as a lack of sufficient vitamin D contribute to the problem, and could be key to reversing this alarming cycle.
---
Camp LEGO enhances STEM, language skills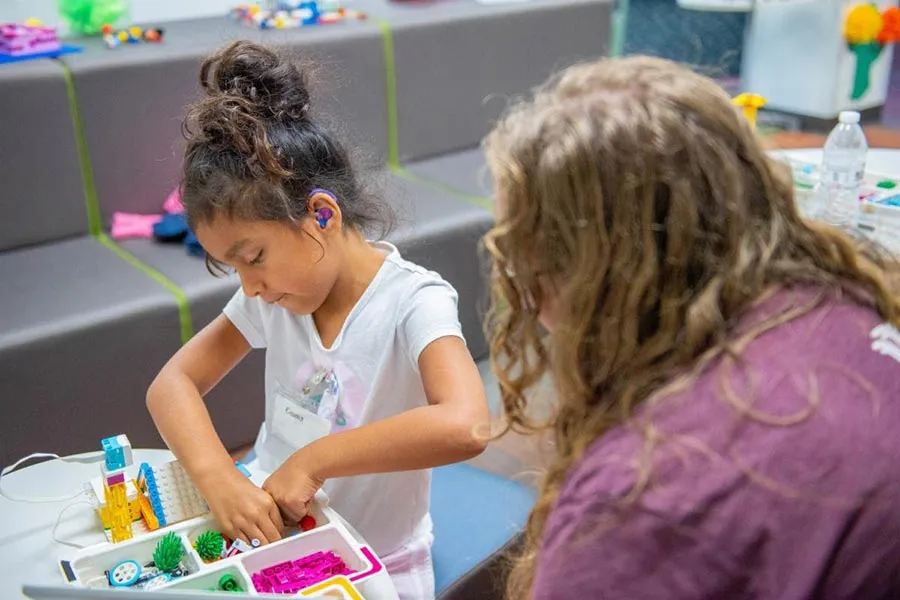 I am constantly amazed at how our faculty find creative ways to meaningfully connect with students. Chad Smith, a professor and coordinator in the Education of the Deaf program, and several graduate students took part in a one-of-a-kind summer camp experience teaching 18 children with varying hearing capabilities about science, technology, engineering and math (STEM) using LEGO building pieces. The students participated in a variety of activities that not only honed their STEM awareness but enhanced their social skills by placing them in a learning environment with fellow North Texas children who may be deaf, hard of hearing or have full hearing capacity. And it is not just campers who benefit. The graduate students gain valuable teaching experience. The camp recently completed its second year, and we hope to add more high-value programs such as this one to our summer repertoire.
---
Finally, I leave you with this photo of Laredo College President, Minita Ramirez, PhD, with whom I signed an agreement in June establishing a partnership between this border college in South Texas and Texas Woman's to create a more seamless pathway for students to complete baccalaureate degrees. We share a strong commitment to making college more accessible and affordable for Texans, and partnerships such as this one help move the needle in that direction.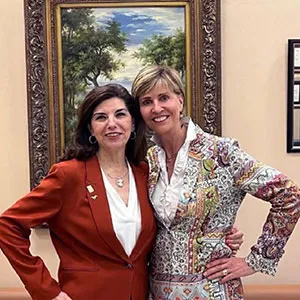 As always, email me with your comments or questions. I am delighted that you have spent a few minutes with me today.
Warm Regards,

Follow Carine M. Feyten, Ph.D.
---
Texas Woman's is the nation's largest university primarily for women.
‌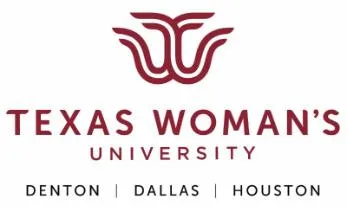 Page last updated 10:12 AM, September 8, 2023