Start-up Stars
TWU's Center for Women Entrepreneurs exists to assist women, through education and empowerment, with the skills they need to be successful business owners in Texas.
The following profiles feature women assisted by CWE who are successful entrepreneurs.
8/13/18
Texas Woman's Center for Women in Business partner Cheryl Brown discovered her culinary arts passion in her mid-20s and opened Miracle Soul Spices in April 2018. Originally from Chicago, IL, Brown attended culinary school with the city colleges of Chicago and began her journey and love for food.
4/20/18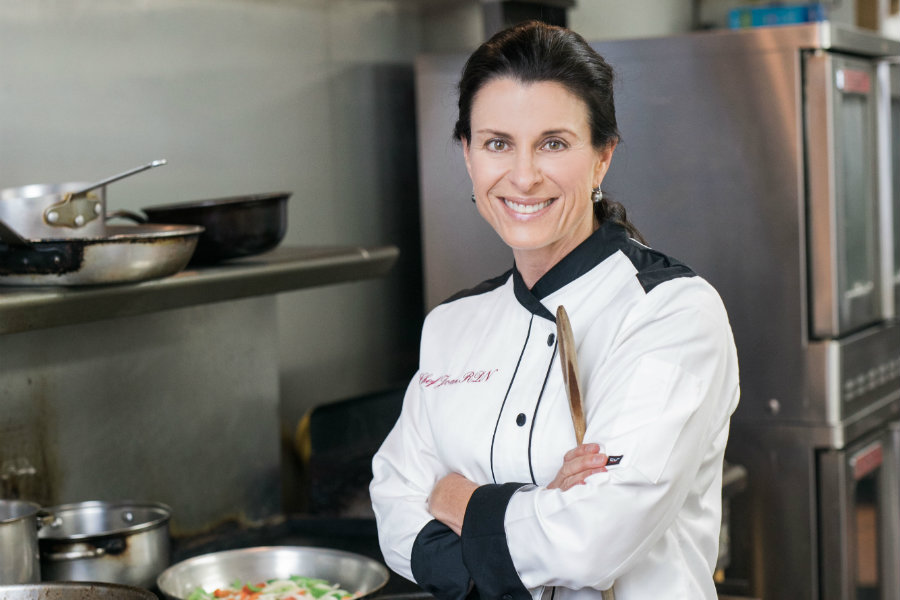 Joan Denton (M.S. '18) knew she wanted to be a registered dietitian, but never felt at ease in a hospital. When she expressed her interests to one of her Texas Woman's University nutrition professors, Denton discovered she could be categorized as a "culinary dietitian." This set Denton on to create her own path in the field of nutrition.
Amanda Allison, Hawthorn Hills Ranch, '13
9/15/16
A passion for creating and expanding small companies launched a successful career for Cynthia Nevels (BA '96, BA '10), who shares her business acumen with aspiring entrepreneurs globally. Nevels and her most recent entrepreneurial business — Soulgood, an organic fast food company — were featured on March 27, 2017, in a segment of the nationally syndicated TV show Harry, distributed by NBC Universal and hosted by Harry Connick Jr.
3/22/17
Alumna Hilda Perkins (BS '77, PhD '91) is making her way in a business that most people would consider a man's world. Perkins owns and operates Happy Farms, a small cattle ranch in Clarksville, Texas, with her sister, Carrie.
TWU graduate Michelle Wooley Miller (B.S. '91) has the enviable job of searching for the best massages in Texas. She's made it her business to find therapists who feel a deep desire to heal people through all types of massage.
11/14/16
As a clinical dietitian for a hospital, Texas Woman's University online nutrition student Stacey Mattinson loved teaching patients about how nutrition could help them heal. But with only 15 minutes to educate patients who were frequently recovering from major surgery, Mattinson said it was difficult to direct behavior changes. To spend more time on nutritional counseling, Mattinson launched Elevate Nutrition Consulting in February 2016.
As the owner and founder of Jive Juice, Tamala Austin knows the secret to a soaring business, self-care and a slim waistline — fresh ingredients and a messy kitchen. At the age of 41, Austin began juicing for health benefits out of her own kitchen. Four years, 21 juices and an EMBA from Texas Woman's University later, Austin now is fielding phone calls and offers from gymnasiums and grocery stores around the greater Houston area, who all are interested in selling Jive Juice.
9/13/16
"Training bodies intelligently," sums up the teaching philosophy of Carissa Laitinen-Kniss (BFA '03), co-owner of Twisted Bodies, a Pilates & yoga Studio in Denton.
9/15/16
For most, childhood dreams come and go. But for cousins Christina Hall-Payne (EMBA '12) and Courtney Taylor (EMBA '11), and their friend Victory Evans-Hardeman (EMBA '13), the dream of one day owning their own business together was one that took root when they were little girls growing up in Houston and took full bloom after graduating from Texas Woman's University's Executive MBA program.
Texas Woman's University's fashion student Whitney Bracey embodies today's Texas woman. She is an athlete and a fashionista, an entrepreneur and an advocate, an employee and a student, and she embraces each of these qualities and uses them to drive her passion to start a fashion company that is inclusive of all women.
Hoping to inspire healthier eating, Texas Woman's University alumna Gay Riley (BS '80, MS '91) founded Lipo-Visuals in 1992 to show via test tube displays the fat, sugar and fiber content of the most popular foods in the U.S.
Page last updated 10:59 AM, July 2, 2020