WomenRISE
WomenRISE – Reflect, Interact, Shine, Enterprise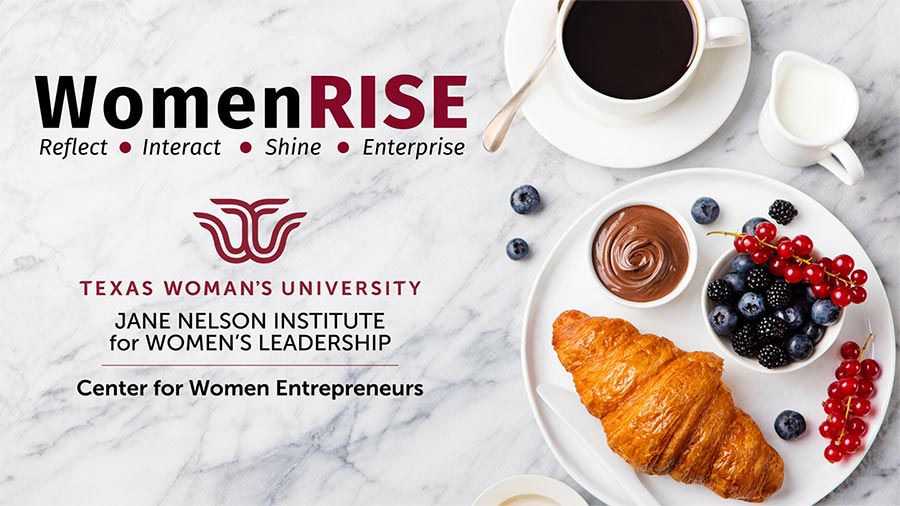 Welcome women entrepreneurs to a Center for Women Entrepreneurs monthly small business training and networking series.
You will have the opportunity to meet and network with other women business owners and benefit from professional training. Bring your business cards to enter our monthly raffle and exchange with other business owners.
Time: 8 – 9 a.m.
Date: Second Tuesday of each month
Location: Virtual meeting (You must register to receive the meeting link.)
December
Join Darlisa Diltz, Managing Director, North Texas Entrepreneur Education and Training Center as she shares about business planning: It's More Than a Plan, It's A Strategy.
In this workshop, Darlisa will discuss the high-level importance of planning your business in the form of strategy development.
A few takeaways you will walk away with after this workshop:
The importance of business planning
Establishing the framework of a strategic plan
The business GPS
Best known in the community for her Eco-systematic approach to entrepreneurship, strategic planning, and professional empowerment, Darlisa has blazed the trail of entrepreneurship with passion and force. Owner of the first for-profit business service organization in the Dallas Fort Worth Metroplex with a focus on Entrepreneur Education, Darlisa serves as the Managing Director for the North Texas Entrepreneur Education and Training Center and recently opened the 1st flexible workspace and business center in North Richland Hills called The Center NTX. In 2021, Darlisa was named Startup Evangilist of the year by the Dallas Entrepreneur Network. With over 850 Entrepreneurs served, 102 program graduates and 65 supported startups, Darlisa is looking forward to 2022 and the opportunity to connect and grow in the Entrepreneur Community.
Networking Opportunities @ WomenRISE
For those that are interested in networking, there will be two opportunities at our WomenRISE events.
Networking before the event: 7:35 – 7:55 am
Networking after the event: 9:05 – 9:25 am
Official program: 8:00 – 9:00 am
Page last updated 8:39 AM, November 22, 2021