WomenRISE
WomenRISE – Reflect, Interact, Shine, Enterprise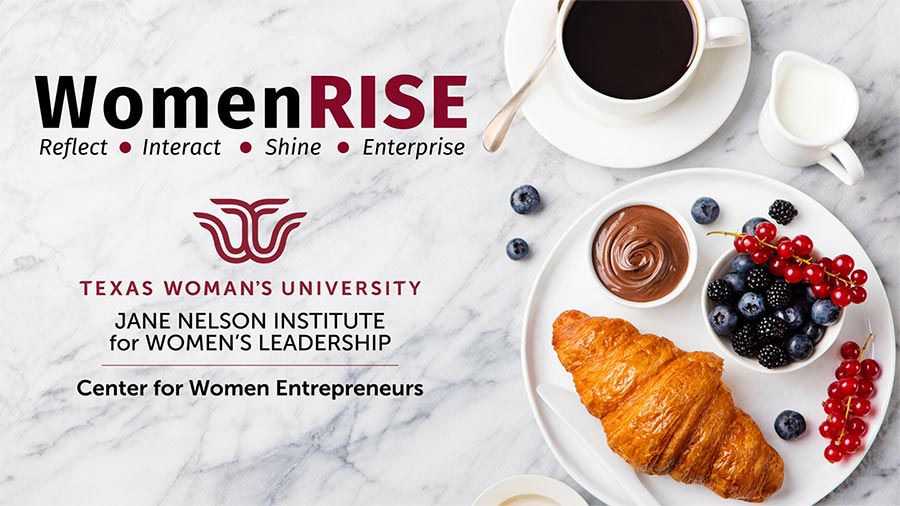 Welcome women entrepreneurs to a Center for Women Entrepreneurs monthly small business training and networking series.
You will have the opportunity to meet and network with other women business owners and benefit from professional training. Bring your business cards to enter our monthly raffle and exchange with other business owners.
Time: 8 – 9 a.m.
Date: Second Tuesday of each month
Location: Virtual meeting (You must register to receive the meeting link.)
May
Expanding Your Online Footprint Locally
In order to get found in local search results, you must make sure your business is easily findable by search engines. There are several components that impact "getting found".
This includes:
Google My Business
Citations
Reviews
Website
And More
In this presentation, Lissa Duty, of Rocks Digital, will walk you through each of these components, share steps you can take to ensure your business is getting found in local searches, plus some tips & tricks along the way.
Dig into these local ranking factors and start helping your local business to get found more often.
Lissa Duty is a branding and digital marketing strategist. The author of two social media books, she has written countless articles and guides, some of which are published under the names of others.
Her digital marketing agency, Rocks Digital Marketing, helps businesses to rank in the top of search results. Web development, local SEO and Google My Business optimizations are only a few of the services the agency performs each day.
In addition, Lissa is the founder of one of the largest digital marketing conferences in Texas, the Rocks Digital Marketing Conference.
From advising to implementing, Lissa is the digital marketing pro every business wants on their speed dial.
June
Resources Available With Women's Business Council Southwest
Join us to learn about the resources for women business owners with the Women's Business Council – Southwest (WBCS), one of 14 regional partners of the Women's Business Enterprise National Council (WBENC), the largest certifier of women-owned businesses in the US.
If you are looking to grow your business with corporate America or government entities, you will receive information about how certification can open doors and assist in the process. WBCS also offers education and networking opportunities through monthly events.
Taylor Crosby is the Director of Marketing for the Women's Business Council – Southwest, a non-profit dedicated to increasing the value of women-owned businesses by certification, education, advocacy, and mutually beneficial opportunities for our members and affiliates. With an extensive 15 year career in marketing for start-up and ed-tech companies, she helps to drive the internal and external communications for the Council.
Networking Opportunities @ WomenRISE
For those that are interested in networking, there will be two opportunities at our WomenRISE events.
Networking before the event: 7:35 – 7:55 am
Networking after the event: 9:05 – 9:25 am
Official program: 8:00 – 9:00 am
Page last updated 12:09 PM, April 27, 2021