You're hired: TWU alumna uses social media to help others find work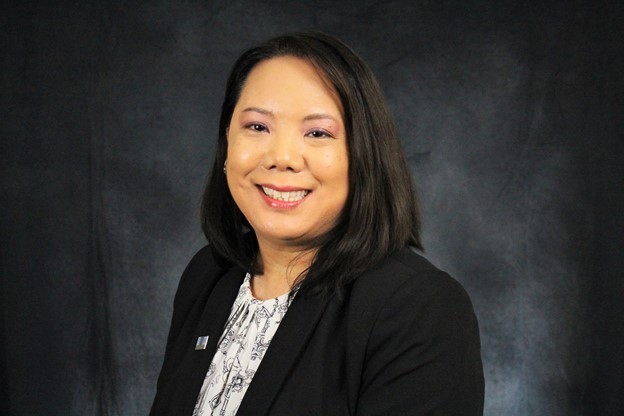 For many people, social media is a fun way to stay connected to family and friends, but for Texas Woman's College of Business alumna Heidi Torres (BBA '20), it's also a great way to get people hired.
"My goal is simple—to help people find work that they will be happy and safe to do," said Torres, who began working as a human resources generalist for HerrinHR Human Capital Management Consultancy after graduating from TWU this summer with her bachelor's degree in human resource management. She also passed the SHRM-CP exam, an important human resources credential, in July while attending her final classes.
Torres regularly posts available employment opportunities with personal connections to the opportunity, if she has them, or where people can apply on Linkedin under #HRHeidiHeadsUp. Then in the comment section, she tags people who might be interested in those positions. On LinkedIn, Instagram, Twitter and YouTube, she publishes #HRHeidiHighlights where she showcases individuals in transition and tags recruiters or hiring managers who might be interested in those she has interviewed. She also tracks people with whom she has provided consultations, tagged and highlighted.
The HR industry uses social media to look for hiring candidates, but most consultants charge for the services Torres voluntarily provides—resume consultations, LinkedIn profile recommendations and introductions to job search resources and networking events. Her strategy is working, and her results speak for themselves.
"My initial goal was to help 20 people find jobs in summer 2020," she said "I know 25 of my connections have landed jobs so far, and now I'm currently trying to help 72 individuals in various industries."
Torres' thought leadership book on networking in the digital age will be published by New Degree Press in August 2021.
Preparing for a successful career
Torres, who spent most of her childhood in San Antonio, has long held a dream of helping others.
"In 2017, The Washington Post reported that over 70 percent of employees were unhappy at work," she said. "I wanted to improve the workplace environment for as many people as I could and knew the way to achieve that goal was through my education."
She was initially attracted to TWU due to its private school feel at public school costs. The fact that TWU also was SHRM approved ultimately sealed the deal.
As a student, Torres was a member of the National Society of Collegiate Scholars and served as the president of TWU student chapter of the Society for Human Resource Management (SHRM), which she helped grow from six active members to more than 30 members. She was responsible for TWU SHRM's esteemed guest speakers through her connections as a DallasHR Student Engagement Committee member, a North Texas SHRM Ambassador and SHRM National Membership. Torres also encouraged inter-organizational collaboration among TWU SHRM and ENACTUS. The two organizations volunteered at the Urban Inter-Tribal Center of Texas, assisting people in transition with their resumes, interviewing skills and networking. As a North Texas SHRM Ambassador, she helped successfully launch the first virtual North Texas SHRM Conference.
Torres also completed two internships during her junior and senior years, which provided the real-world experience she needed to fully understand her industry.
"My internship at Alkami Technology showed me how intentional cultures are necessary for growth and employee engagement, and interning at Safran Electrical & Power provided valuable union employee relations experience and networking opportunities," she said.
Torres is working toward becoming a lead human resources consultant and partner, but her ultimate dream role would be chief human resources officer of a 500+ employee company.
With her impressive start, there is no doubt she is on the track to success.
Media Contact
Ray Willhoft
Director of Communications, Jane Nelson Institute for Women's Leadership
940-898-4584
rwillhoft@twu.edu
Page last updated 11:44 AM, August 23, 2021