TWU marketing graduate uses educational experiences to launch career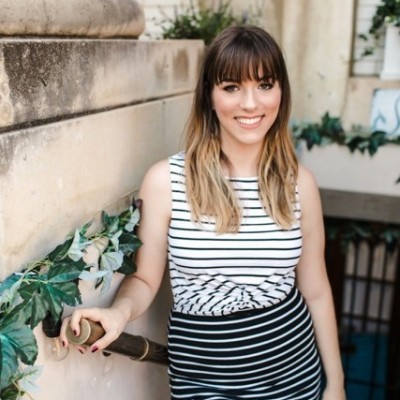 November 17, 2021 – DENTON – For Texas Woman's students, new experiences are the key to success after graduation, as December 2021 marketing graduate Delaney Mallory discovered during her time with the College of Business.
Originally from Annapolis, Maryland, Mallory, who is a member of the United Cherokee AniYunWiya Nation, transferred to TWU from Collin College during her sophomore year to pursue a four-year business degree. She found exactly what she was looking for at the university.
"I was attracted to TWU because of its historical status as a woman's university, as well as expansive business course offerings and a beautiful campus," Mallory said. "I was inspired to study marketing to combine my passions for design and aesthetics with my fascination with human behavior."
During her time at the university, Mallory took advantage of the many opportunities available to students to prepare for her future marketing career.
"TWU has been invaluable in giving me real-world experience through class projects, on-campus internships and student assistantships," she said. "Additionally, I have had access to experienced, accessible and thoughtful professors who are genuinely interested in my professional interests and growth."
Mallory also participated in a study abroad experience in Edinburgh, Scotland, during the spring 2020 semester. She took marketing classes at the University of Edinburgh and worked with students from around the world creating marketing plans and working on projects.
"The experience helped me expand my worldview and build my confidence in working with others," she said.
And all of Mallory's TWU experiences have paid off. She is already working full time for Boardroom Salon for Men as a digital marketing specialist, where she manages Google Ads, social media marketing and content creation.
But she is not leaving TWU just yet. Mallory begins an MBA program in spring 2022.
"I chose to continue my education at TWU due to the university's accessibility, diversity and talented professors," she said. "Additionally, I love the vibrant culture of Denton!"
With enthusiasm like that, Mallory is undoubtedly on a track for continued success.
Media Contact
Ray Willhoft
Director of Communications, Jane Nelson Institute for Women's Leadership
940-898-4584
rwillhoft@twu.edu
Page last updated 1:31 PM, November 17, 2021