TWU leadership chapter earns national recognition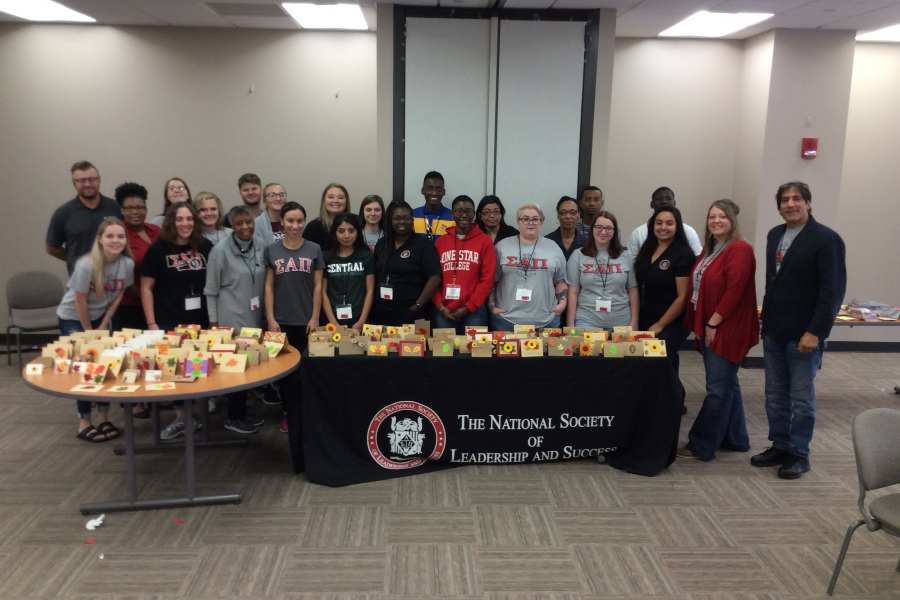 September 27, 2021 – DENTON – The Texas Woman's chapter of the National Society of Leadership and Success (NSLS) achieved the status of Founder's List by demonstrating outstanding effort in the area of chapter best practices and completing its 10 Pillars of Success. The TWU chapter is among the top chapters nationwide being recognized for their commitment and effort to hit this milestone.
The NSLS, the nation's largest leadership society, provides a life-changing leadership program that helps students achieve personal growth, career success and empowers them to have a positive impact in their communities. Chapters are provided the Pillar Program to support financial sustainability in regard to annual dues and to help indicate the general health of the chapter during the program year. As chapter leaders complete each pillar, the submissions are reviewed and assigned by the national office.
In order to achieve the Founder's List status, the TWU chapter, under the guidance of College of Business Professor Mahesh (Michael) Raisinghani, PhD, held bi-weekly calls and bi-annual strategy meetings. The chapter also hosted orientations, leadership training days, speaker broadcasts and an induction ceremony, as well as participated in community service events.
Students who participate with the chapter also earn college credit as well as other credits that can be used for digital badges, portfolios, official transcripts and professional profiles on employment sites such as LinkedIn and Glassdoor.
Membership to the TWU chapter is open to undergraduate and graduate students from all TWU colleges and includes thousands of alumni since it is lifelong. The chapter welcomed 248 new members in fall 2021.
"I am very proud of our students and the hard work they put in to achieve this recognition," said Raisinghani.
Media Contact
Ray Willhoft
Director of Communications, Jane Nelson Institute for Women's Leadership
940-898-4584
rwillhoft@twu.edu
Page last updated 1:45 PM, September 27, 2021