TWU developing pilot training program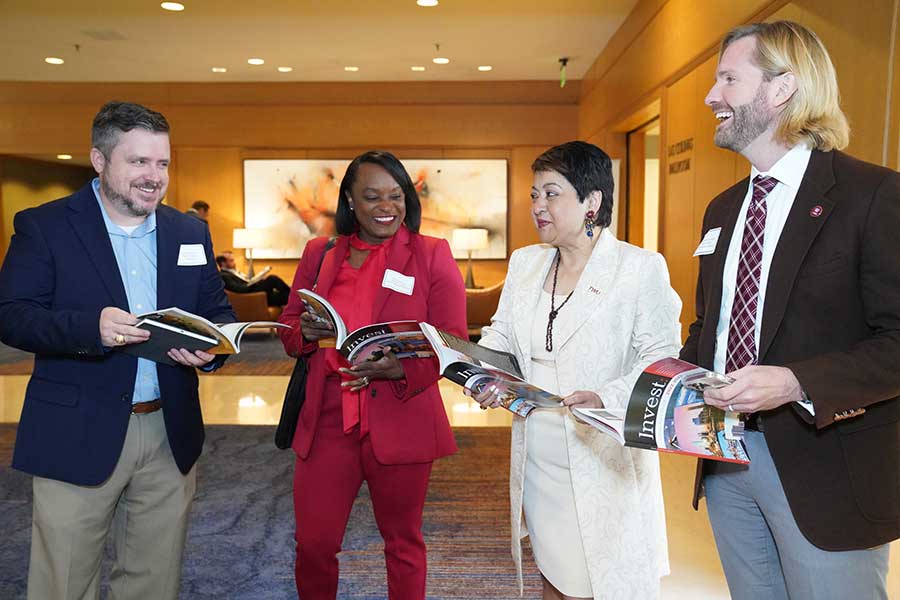 Dec. 5, 2022 – DENTON – As the world's fourth-largest airport, Dallas-Fort Worth International provides a huge economic boost to the North Texas region. So with the current pilot shortage continuing to vex airlines, DFW and nearby Dallas Love Field are facing operational challenges that may have air travel consequences that could last years.
Given that the industry is expecting a staffing shortage of 30,000 pilots by 2025, aviation is projected to be among the nation's hottest workforce demands in 2023. And it's a workforce need that Texas Woman's University is working to address, said Rama Yelkur, dean of the College of Business at Texas Woman's.
"The University of Nebraska published a report in 2021 that showed only 5% of pilots are women," Yelkur said. "TWU is at the perfect convergence of events to step up and fill that gap through a pilot training program."
The university is currently developing an aviation program to prepare future pilots.
Yelkur was one of four business leaders in higher education to speak on a panel at the Invest: Dallas/Fort Worth 2023 Launch Conference on Dec. 1 at the Omni Las Colinas Hotel. Also included on the panel that discussed how the education sector was feeding workplace demand was Brent Donham, the dean of the College of Science and Engineering at Texas A&M University-Commerce; Neil Matkin, the district president at Collin College; and Marilyn Wiley, dean of the G. Brint Ryan College of Business at the University of North Texas.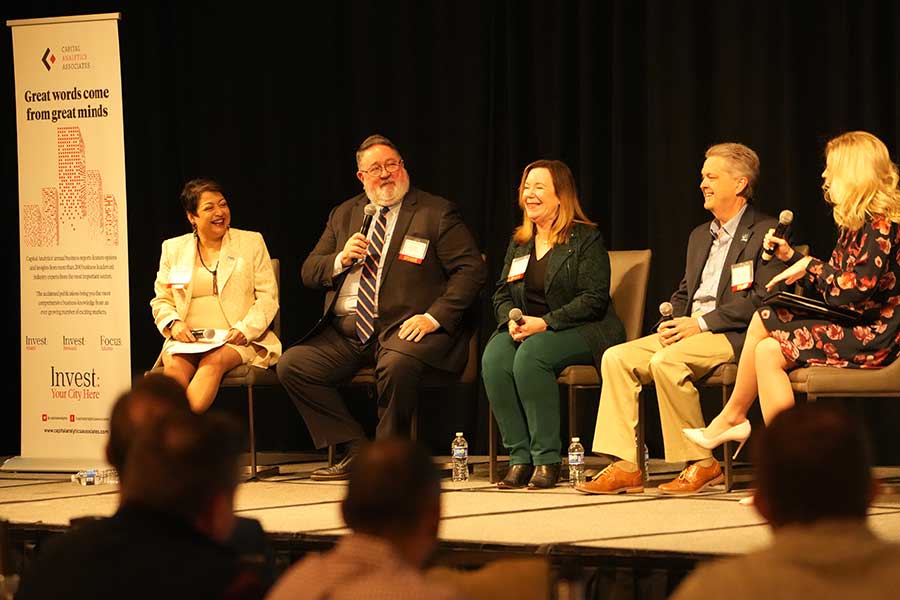 Aviation was among themes discussed at the leadership summit that included business and community leaders throughout the Metroplex. The future workforce, planning and development and the financial future of the region were topics in the other two panels.
Yelkur noted the power of diversity when asked how TWU was working to help first-generation college students become productive professionals in the workforce. She spoke to an audience of roughly 200 professionals about the continued success of TWU's kinesiology students at the Texas Space Grant Consortium Design Challenge Showcase, sponsored by NASA. TWU teams have won top honors three times in statewide competition.
"Our students bring different perspectives to the table," Yelkur said. "Many of the challenges in space travel have not had a woman's perspective. Low and behold, new perspectives unlock new solutions. That's how Texas Woman's University was able to excel in this NASA competition."
Invest: Dallas-Fort Worth 2022-2023 is an in-depth economic review of the key issues facing the economy of the Metroplex, featuring the exclusive insights of prominent regional leaders. Invest: Dallas-Fort Worth 2022-2023 is produced with two goals in mind: 1) to provide comprehensive investment knowledge on North Texas for local, national and international investors, and 2) to promote the Dallas-Fort Worth region as a place to invest and do business.
Page last updated 8:59 AM, January 13, 2023