TWU COB alum finds success in crunching numbers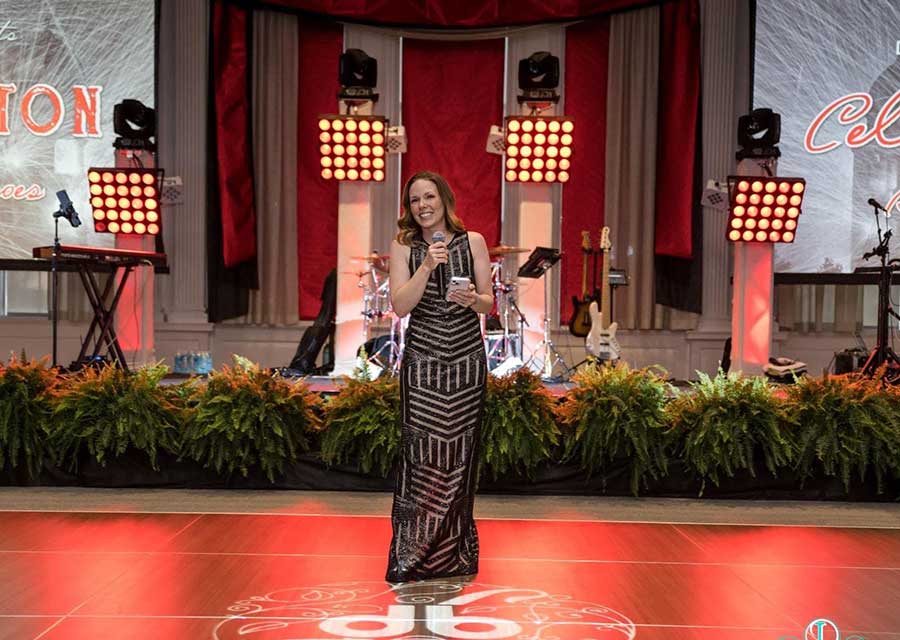 September 30, 2022 — DENTON — It took just one accounting class and Caryn Riggs was in love. In love with numbers, that is. They made sense. They were logical to her.
"Once you figure out the puzzle, it's a beautiful thing," Riggs said.
The Texas Woman's University alumna came from a family of educators, and the original plan was to be a teacher. That lovely accounting class, however, with all those pretty numbers rerouted Riggs onto a different road. It steered her toward achieving a bachelor's degree in accounting from the TWU College of Business in 2007 and then an MBA in 2009.
That detour led Riggs to a rewarding career in finance and accounting. In August of 2022, she was promoted to assistant city manager at the City of Bedford, near Fort Worth. Riggs had been serving as the chief financial officer at Bedford for just four months before the promotion.
"Since her arrival, Caryn has already strengthened our financial policies and procedures as well as created a centralized purchasing environment," Bedford City Manager Jimmy Stathatos said in a prepared statement. "With her education and well-rounded experience, Caryn is a great asset to Bedford, as we take all of the city's departments to the next level."
Prior to arriving at Bedford, Riggs served as the chief financial officer at the City of Grand Prairie and the director of financial services for the Town of Flower Mound.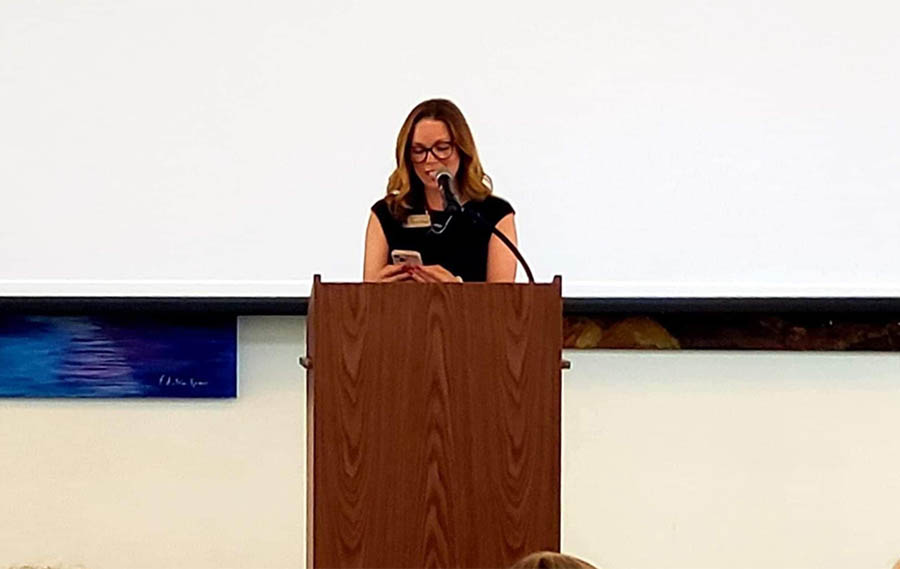 "It was just one of those opportunities that I saw," Riggs said about her move to Bedford. "I had come from a bigger city, but I had worked at smaller communities before. I saw it as an opportunity to be back in a smaller community that had so much growth potential and so much opportunity. It just felt like the right place to be."
Riggs has seized on opportunities even when they start small, like a phone call.
After graduating from TWU with a degree in accounting, Riggs lined up a job in corporate accounting. She enjoyed the work and envisioned a long career in the corporate world until she received a phone call about a job opportunity for a controller at a local city. The controller maintains a company's financial statements and budgets.
"I applied for the position, got the job and the rest is history," Riggs said. "I have been in local government since 2009."
Within local government, Riggs gets to experience the gratification of working with numbers and serving the community.
"There is this level of trust when you work with taxpayer dollars," Riggs said. "There is something really rewarding about being a good steward of taxpayer dollars."
Even though she works in Bedford, Riggs is a life-long Dentonite. She volunteers her time, and her experience with numbers, to serve on several committees in the local community, including the Denton Benefit League. She was on the TWU campus in the spring of 2022, talking to the Department of Management and Marketing about the benefits of a graduate degree.
"Caryn is the epitome of TWU student success," TWU Accounting and Finance Chair Pamela Baker, PhD, said. "Caryn first appeared in my classes as a non-traditional student aiming to build a good life for herself and her family. She juggled her many responsibilities but always gave her best in class. The respect she gleaned from other students and the contributions she offered made it clear that Caryn was and is a natural leader. We are so proud of her success, but not at all surprised. Now, Caryn is giving back to current TWU students by speaking to students, offering internships, and a mentor's caring encouragement."
"I think it's great anytime we can set the example for young women," Riggs said. "It is amazing the path your career can go if you follow your dreams and work hard."
Page last updated 11:18 AM, October 4, 2022