TWU alum's booming business venture grew out of class project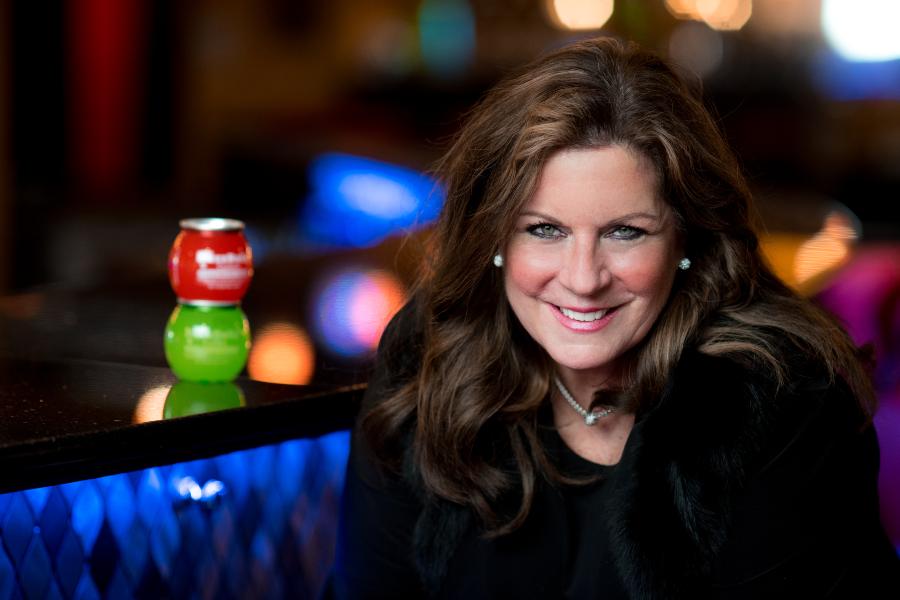 March 16, 2021 - DENTON - Wouldn't it be great to have a cocktail that was already mixed and made with fresh ingredients – and served in a really cool plastic container that would be safe by the pool?
Turns out, that concoction of thoughts was the basis for a sweet business idea that first earned TWU alumna Merrilee Kick an "A" on her Executive MBA capstone project and led to a highly successful venture, BuzzBallz/Southern Champion, which has become the only woman-owned Distillery/Winery/Brewery combo in the United States.
Among other products, BuzzBallz/Southern Champion produces tasty pre-mixed cocktails in shatter-resistant spherical containers (the idea came from a snowball-shaped crystal votive candle she acquired in Sweden).
The enterprise grew swiftly, with global revenue estimated beyond the $70 million mark in 2020. The Carrollton-based corporation employs about 230 full- and part-time employees and its products are carried in 49 states and 21 countries.
Kick, who earned TWU's 2013 Distinguished Alumni Award, was named EY's Entrepreneur of the Year for the Southwest Region as well as one of 2019's Most Admired CEOs by Dallas Business Journal. In 2020, BuzzBallz made the annual list of the 50 Fastest-Growing, Women-Owned/Led Businesses in the country, compiled by the Women Presidents' Organization and American Express.
The family-run operation, which also involves her husband, two sons and a daughter-in-law, has thrived for more than a decade. During start up, Kick acknowledges there were numerous obstacles including funding, licensing and compliance issues, which took about a year to satisfy and get the company running.
"When I was applying for loans, people would say 'this is a male-dominated industry, they'll eat you alive – you don't know anybody in the industry, you have no money, and no collateral" Kick recalled, noting she was met with resistance time and time again. "I didn't give up, because I knew I had to succeed or I'd lose everything. You pick yourself up, keep going and learn from your mistakes."
It was the struggles that hastened her approach to philanthropy. She has contributed to TWU's College of Business, the University of Montana, the school district she attended in Helena, Montana, and a science institute her parents founded in the 1980s.
In 2020, just as the pandemic was tightening its grip on the country, Kick paused alcoholic drink production at her plant to produce 18,000 gallons of hand sanitizer, which was donated to first responders and other front-line workers in the battle against COVID-19. She also started a remote learning school at her work for her employee's children.
Recognizing that other aspiring entrepreneurs are eager to embark on their own business journeys, she offers this advice: "Be able to describe what your company does in five words or less, because many business people can't even describe what it is they do." And, the most important thing she adds is: "All business, regardless of what it is, is the relationship business. The people you sell to – and those you buy from –are the ones you have to be accountable to. You can't let them down."
Media Contact
Matt Flores
Assistant Vice President, University Communications
940-898-3456
mattflores@twu.edu
Page last updated 9:14 AM, May 11, 2021