Students will learn the importance of money management through new initiatives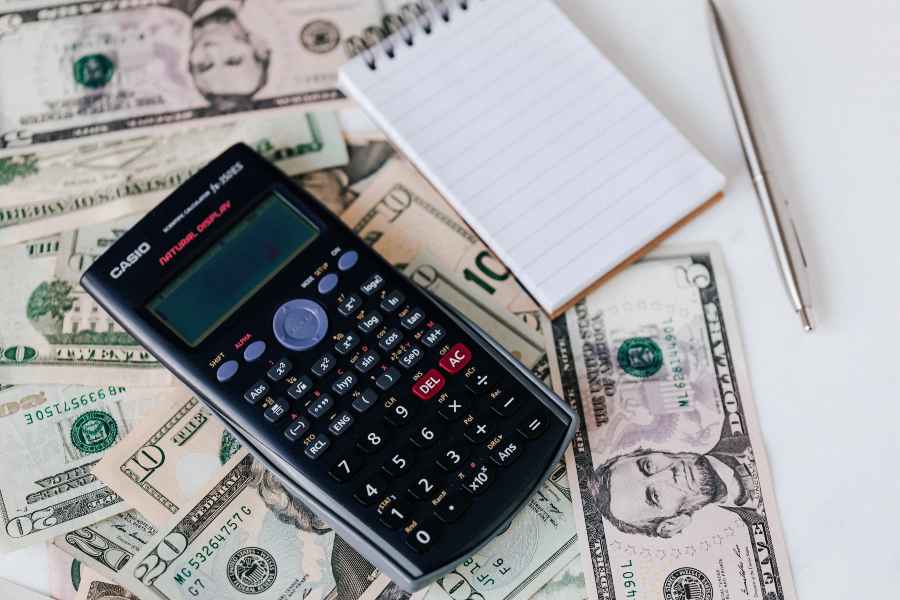 April 26, 2021 - DENTON - With 7 in 10 Americans having less than $1,000 in their savings accounts and the average household credit card debt being $16,883, according to Texas Woman's College of Business Lecturer James Lytle, it is no wonder that money consistently ranks as one of the top sources of individual stress. But TWU has plans to change those sobering statistics, starting with providing financial education programs and services to help students learn money management skills they can use now and in the future.
"Being financially literate affects the financial, mental and emotional well-being of students—not only now but also throughout their lifetime," said Lytle. "Student debt adds a heavy burden not only to the financial system as a whole (U.S. student debt equals approximately $1.55 trillion), but also affects the ability of our alumni to make purchases that stimulate the economy, contribute to savings for major purchases such as homes and vehicles and make contributions to retirement accounts."
Creating a new Student Money Management Center
The State of Texas, through the Texas Higher Education Coordinating Board, wants to see student loan debt decrease. In the 60x30TX Strategic Plan, the Board aims to decrease individual undergraduate student loan debt to no more than 60% of their first-year wages post graduation. In addition, they want no more than half of all undergraduates from Texas public institutions to have educationally related debt by 2030. One of the strategies is to build the financial literacy of Texans to promote a better understanding of how and why to pay for higher education. An example of this is to implement personal financial literacy programs to support students going to college.
In order to better serve its students, TWU took these findings and charged former Athletics Director Chalese Connors with building a new center to help students understand key personal finance topics and improve their understanding and management of debt as it relates to paying for their education.
"I did extensive research on financial education programs; gathered information on current financial education/wellness programming on our campuses; joined our Health and Wellbeing Initiative's Spend Well committee; established relationships with directors at other Texas colleges and universities; and started networking through state and national professional organizations," said Connors. "I learned so much, especially from my Texas colleagues at schools that have successful centers/offices."
In October 2020, the TWU Student Money Management Center was officially approved by TWU Chancellor Carine Feyten, PhD, as part of the Financial Wellness initiative. The center will begin promoting services to students virtually this summer, particularly through orientation, with the goal of opening on the Denton campus in fall 2021. The center is focused on providing free programs and services to TWU students to help them learn how to make informed financial decisions. Students will be able to schedule a confidential one-on-one session with a member of the Maroon Money Mentors, the center's peer mentor group, who will work on a specific need and create an action plan for financial success. The Maroon Money Mentors also will present workshops that cover a variety of financial issues affecting college students.
"Given TWU's diverse student body, including many financially vulnerable student populations, and the goals established by the State of Texas to reduce student loan debt, we are particularly mindful of educating students on how to responsibly finance their education," said Connors. "Through research, assessment and collaboration with other departments on campus, we want to be part of the solution where students can successfully navigate financial barriers and be academically successful."
Collaborating on a new money management course for the Core Curriculum
During her research, Connors found a 2019 report completed by the U.S. Financial Literacy and Education Commission that was prepared to provide guidance to higher education institutions and establish best practices for teaching financial literacy and offering information to assist students with borrowing decisions. One of the recommendations was to create a financial literacy course.
Connors immediately thought a partnership with the College of Business would be the perfect way to create and implement such a course.
"College of Business faculty members Pam Baker and James Lytle and I previously had conversations about how the center and college could work together, especially with getting their students to use the new center," said Connors. "They said that getting a personal finance course into the TWU Core Curriculum was something they were passionate about and had attempted before, so we got to work."
Connors shared her research and what A&M had achieved with their money management course. Baker, and Lytle, along with Associate Dean Margaret Young, PhD, and Professor David Rylander, PhD, began transforming what had previously been the Personal Finance course into a new course named Foundations of Money Management (FIN 2153), which would be offered to all undergraduate students to increase their personal financial self-awareness, providing for their greater understanding of financial decision making.
"The new course was developed to offer a stronger financial literacy option for all TWU students," said Rylander. "We changed the name to better reflect the focus and adjusted course content and student learning outcomes to better fit the social/behavioral science core component area."
The new course was submitted to the Texas Higher Education Coordinating Board this spring and was approved. It is expected to be available for all undergraduate students in fall 2021.
"We are very happy about the approval of FIN 2153 for the general core," said Young. "This is the culmination of several years' effort by Professor Lytle and others in the College of Business who understand the relevance that this topic has for our undergraduate students. All of us can benefit by learning more about how to make sound financial decisions for ourselves and our families."
Connors also celebrated the course approval and believes it is just the beginning of what TWU can offer students.
"This was a great team effort and an important part of our strategy to graduate students with less debt and more knowledge about their personal finances, which will continue to serve them long after graduation."
Media Contact
Ray Willhoft
Director of Communications, Jane Nelson Institute for Women's Leadership
940-898-4584
rwillhoft@twu.edu
Page last updated 3:06 PM, April 27, 2021